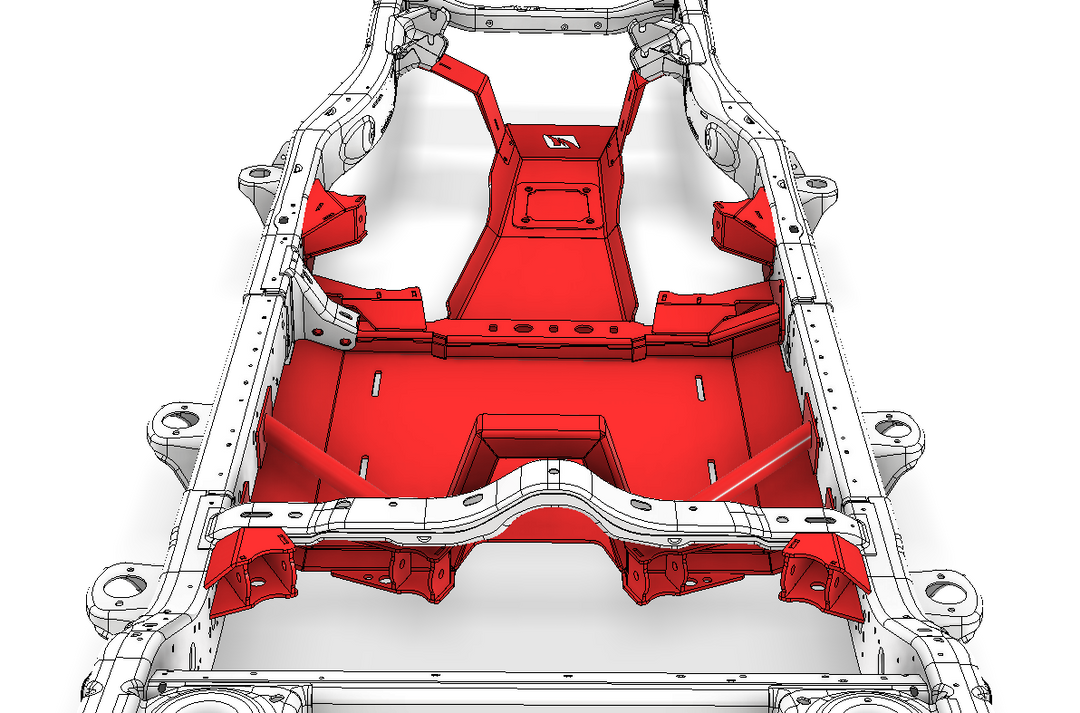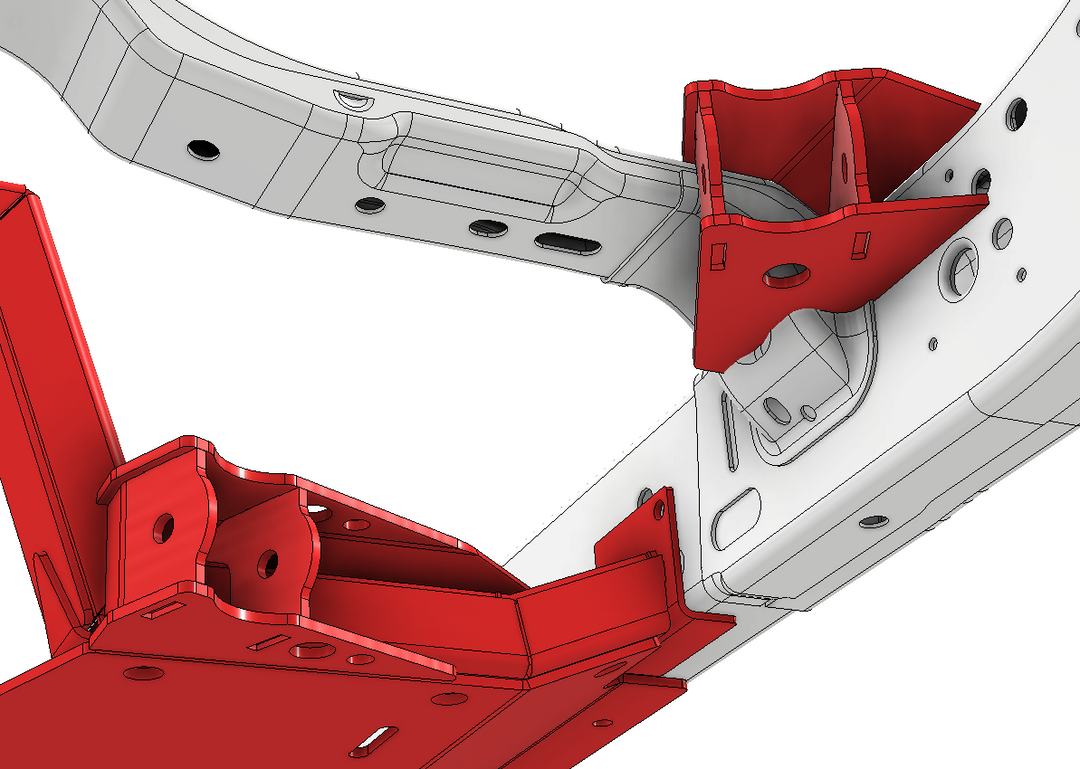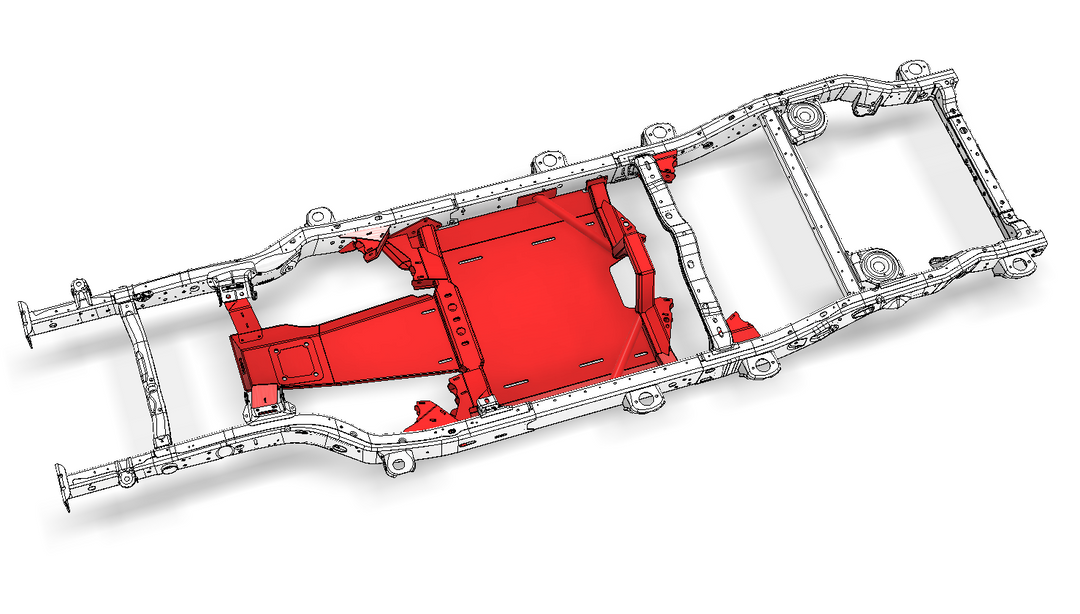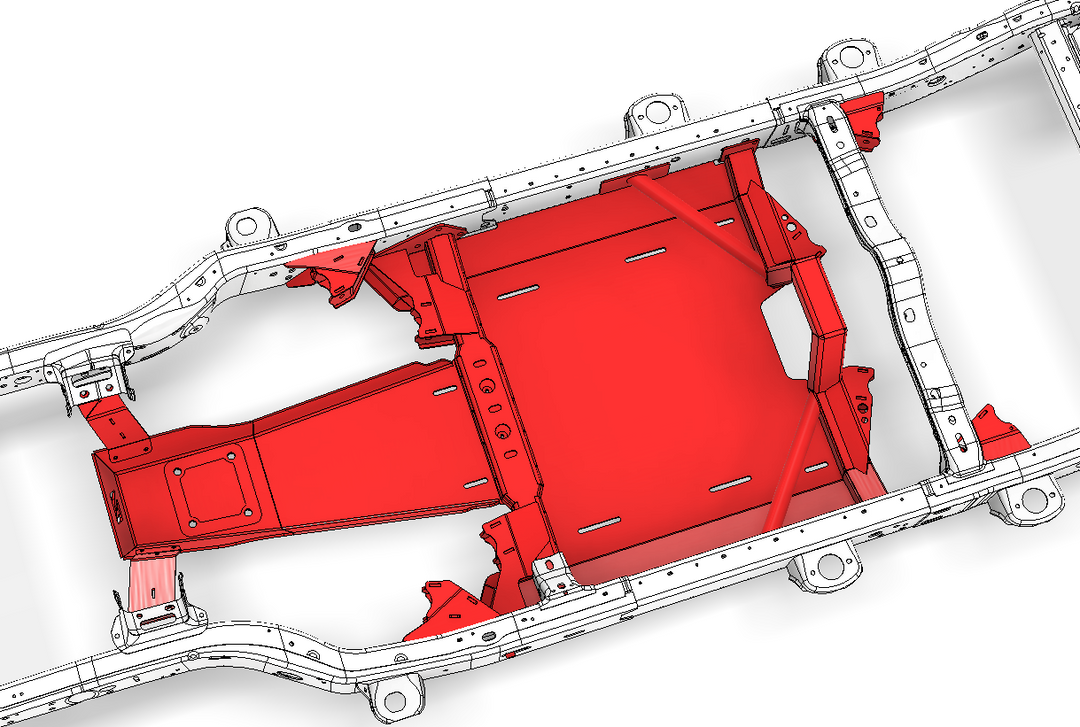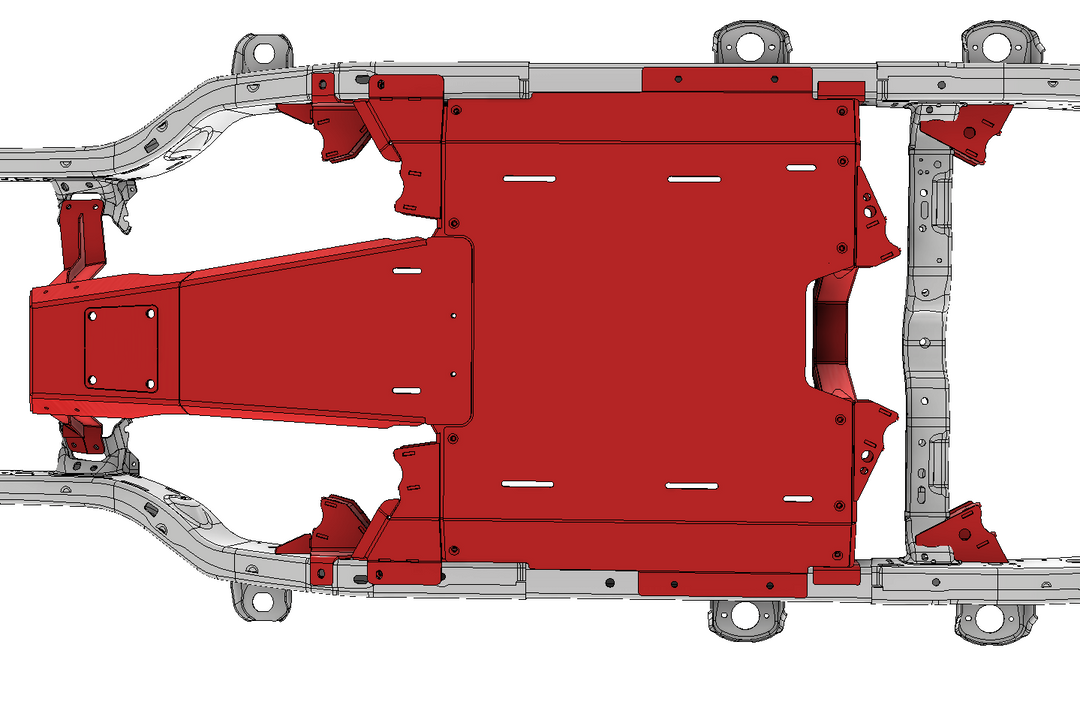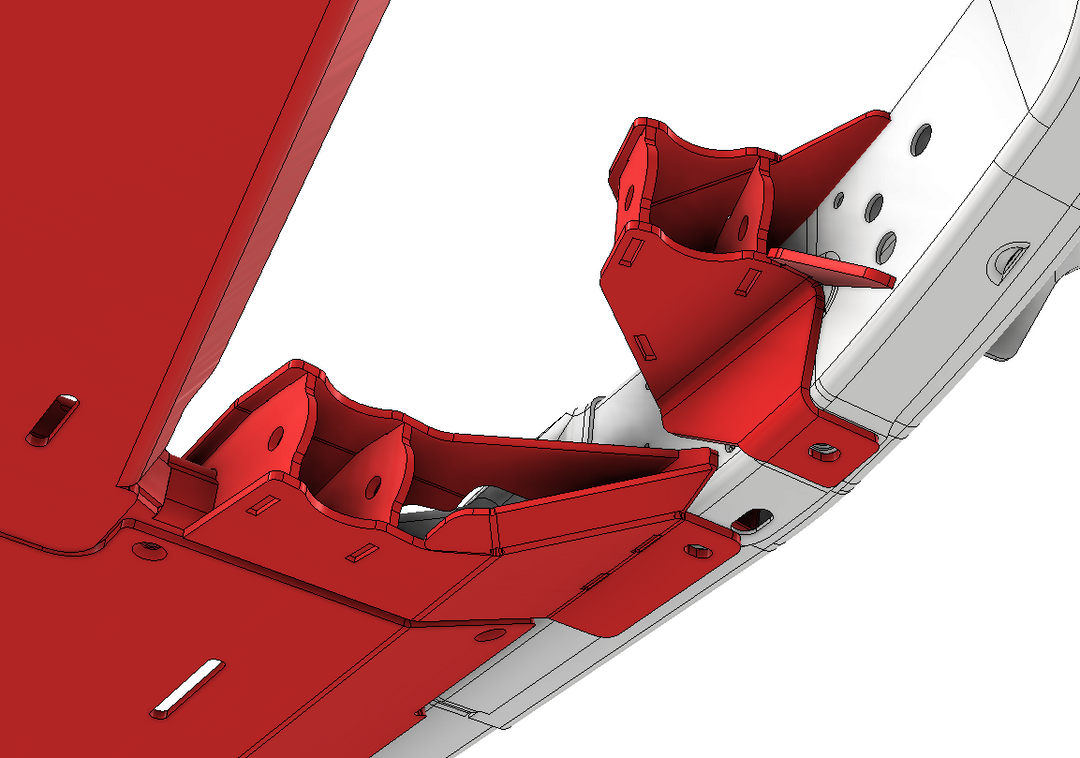 4 Link Suspension Bracket & Skid Kit for Jeep JLU
MB7006
---
In stock, ready to ship

Inventory on the way
NOTE: This kit is compatible with the 3.6L JLU engine. 
Ready to transform your Jeep JL Unlimited to a whole different level of suspension capabilities? Wanting to upgrade to 1 ton axles & coil-over shocks or ORI Struts? Want to be able to run up to 42" tires? We have the ultimate solution to transform your Jeep JLU into an off-roading monster!

Our MB7006 4 Link Suspension Bracket & Skid System for Jeep JLU takes all of the geometry guesswork out of your build. Our kit includes all of the frame mounted bracketry to allow you to build a true double triangulated rear 4 link suspension and either a triangulated 4 link front suspension or 3 link front suspension with tracbar.

This will allow you the choice of building a 3 link front suspension with tracbar for mechanical steering or a 4 link front suspension with full hydro steering.

Our kit includes a new heavy duty removable transmission cross member that replaces your factory cross member & also provides the mounting locations for the front lower link mounts. We include a removable heavy duty ¼" thick high grade steel skid plate that follows the contours of the transmission cross member. Also included is a new rear frame cross member which also acts as a skid mounting system and is an integral structural member to support the rear 4 link bracketry.

To protect your vulnerable oil & transmission pans along with the front exhaust & transmission lines, our kit includes a heavy duty engine skid which spans from forward of the factory engine oil pan & is structurally supported in the rear by the new heavy duty removable transmission cross member.

This kit will allow you to have clearance for an aftermarket transfer case, like the Atlas II or Atlas IV. Your passenger mounted factory fuel tank will be omitted & moved to the rear. We have rear mounted aluminum fuel tanks, steel skids & EVAP modification kits available.

The rear frame on a Jeep JLU is narrower than a Jeep JK, thus, a back half frame is not necessary in order fit coil-over shocks or ORI struts. We separately offer rear shock mounts (MB1562) that work seamlessly with this 4 link bracket kit & provide the clearance & height required to install your rear shocks.

All front & rear brackets are designed to accept 2-5/8" wide joints. All joint mounting holes measure 5/8" diameter which you can drill to a larger diameter, if you choose.

All joint pivot bolts are 100% recessed & protected, yet still easily accessible with standard tools for maintenance & future repair or service. We know, it's a crazy idea, but we actually put a lot of thought into the simple little details, like being able to protect every bolt so future repair of your vehicle is easy, with regular tools!

All front brackets are located using factory frame hole locations for ease of installation. The rear brackets key into the new rear cross member & are scribed to fit perfectly to the inside of the factory frame. All brackets require welding to the factory frame.

All joint plates are ¼" thick high grade steel. The skid plate is manufactured from ¼" steel with CNC press brake bends for added strength. The skid features six (6) drainage weep holes, as well as, countersunk mounting holes for a completely flush under belly. No hang up points for obstacles!

All mounting points for the skid plate have machined threaded holes in their mating structures. No need for fish plates or nuts to remove the skid plate.

Parts are shipped as fully welded sub-assemblies. Parts are shipped as raw steel. Weight = 266 lbs

Requires professional welding of kit components to factory frame.

Features:
- Removable Belly Skid for full access to transfer case
- Flush mounted large access plate in engine skid
- Countersunk bolt heads in skid plates
- All pivot bolts are protected
- 3 or 4 Link Front Suspension capable
- True double triangulated Rear Suspension ready

Benefits
- Fast & easy oil changes
- Accessibility for easy maintenance & service
- No bolts heads to get hung up on
- No guesswork in suspension geometry
- Designed for years of heavy duty off-roading
- Protection of vulnerable & expensive components
- Easy to customize

Notes:
The factory exhaust will have to be heavily modified, the factory fuel tank removed and relocated to the back of the Jeep.  See the MB5026-5033
You do NOT have to remove the body to install.
Instructions