Rockstar Builds 3.0 Diesel Gladiator for Patriot Liners protected with Motobilt Armor!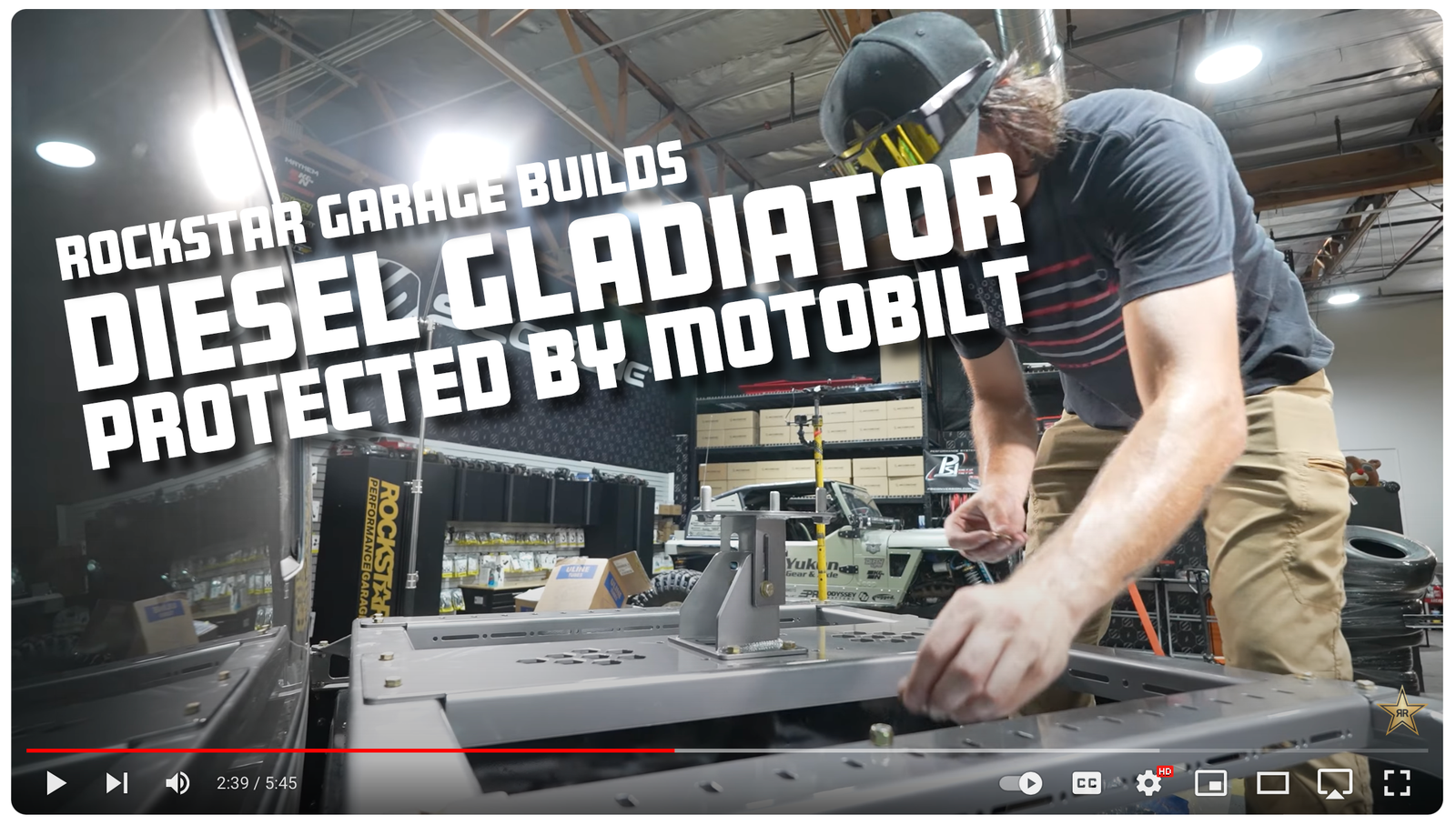 Rockstar Garage has teamed up with Motobilt to build a 2023 Rubicon 3.0 Eco-Diesel Gladiator with Motobilt armor and full bed replacement for Patriot Liners. Here is a teaser of the build! Want to see it finished? Well, you will have to go to SEMA for that or wait until they release a follow-up video.
Want a Motobilt parts list? You can find it underneath the video.
Here are the parts used on this build:
MB1196 Front Highline Fenders for Jeep JL/JLU/JT
MB1097 Front Inner Fenders Aluminum for Jeep JL/JLU/JT Gladiator
MB1193 Frame Mounted Rocker Guards for Jeep JT Gladiator
MB1107 Rocker Armor for Jeep Gladiator JT
MB1149 Tomahawk Frame Chop Front Bumper for Jeep JK/JL/JT
MB1212 Motobed 5-Lug Tire Carrier Rack for Jeep JT Gladiator Replacement Bed
MB1185 Full Bed Replacement Kit for Jeep JT Gladiator
MB1191 Bed Rails for Gladiator Bobbed Replacement Bed
MB1186 Receiver Hitch for Full-length Bed Replacement Jeep Gladiator
MB5056 Windshield Washer Fluid Tank Relocator Kit for Jeep Diesel JL/JT
For more information on the parts above, view the product descriptions on the site. Or, give us a call.
---