Are You Ready for EJS? Meet Aaron Mercer, Our New West Coast Sales Manager This Year!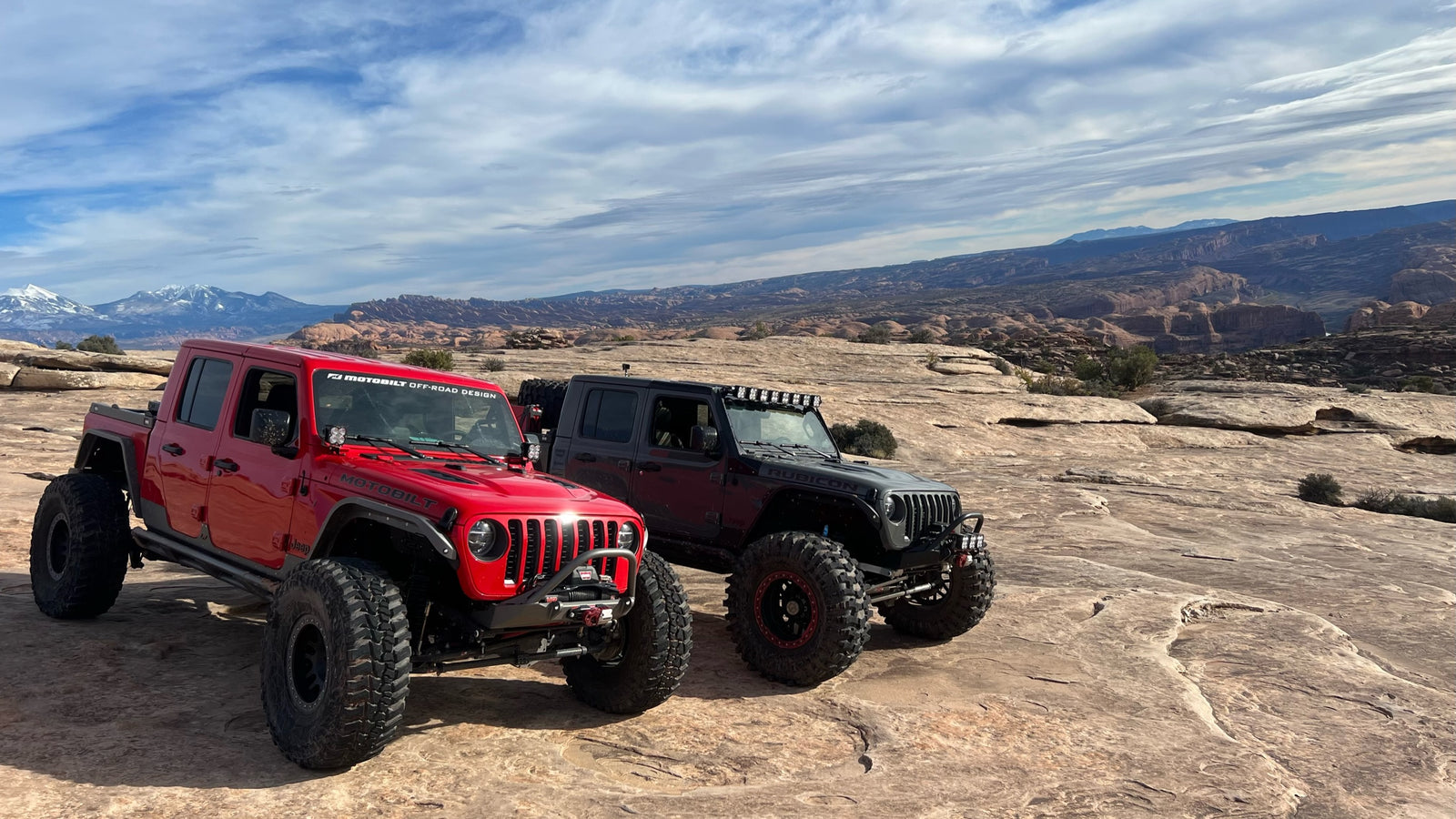 What is Easter Jeep Safari?
Well, as the saying goes, IYKYK, but if you don't, Easter Jeep Safari consists of trail rides departing from Moab, Utah throughout the nine day long event. The official event is hosted by the Red Rock 4-Wheelers, the oldest four wheel drive club in Moab.
The scenery is all but breathtaking, and there's something there for almost everyone when it comes to trails. That is why it is referred to so often as the Mecca of 4wheeling. These trails are rated from a few 2-wheel drive accessible all the way to ones requiring heavily-modified builds. 
What are the Dates for This Year's EJS?
EJS begins April 1st and ends April 9th. 
Aaron Mercer
And this year, if you're a Motobilt fan, follower, customer or dealer, you'll want to attend to meet Aaron Mercer, Motobilt's newest team member. Aaron is our new Sales Manager for the West Coast. He'll be in the newest Jeep JT Gladiator build from Motobilt. Aaron comes to us with a wealth of knowledge concerning Jeeps, wheeling and builds. 
So be sure to get your build ready for the trails with Motobilt products, always Made in the USA and get in touch with Aaron to find out more about us. 
---