Atlanta Trip with the Motobilt Jeep Gladiator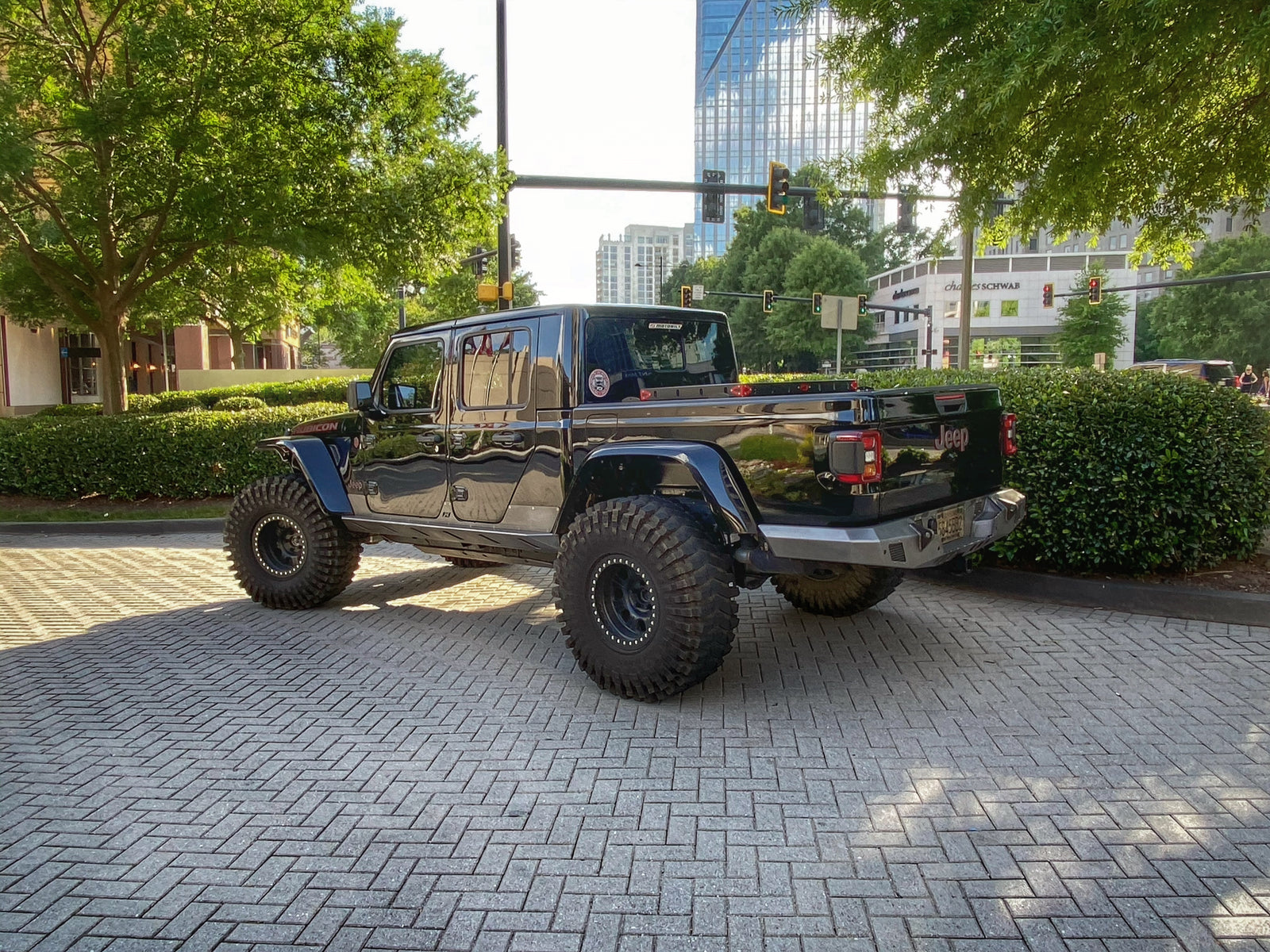 I am sure many of you feel the same way.  Being locked down at home for weeks or months due to COVID-19 has you wanting to see and interact with people.  Memorial Day weekend 2020 Hunter and I made the trip to Atlanta, Georgia in the Jeep Gladiator.  The Motobilt Jeep Gladiator has been used for prototype parts we have been developing at the shop.  Even though the bumpers, rock sliders and shid plate are bare steel we got a lot of comments on the Jeep from people around the Atlanta area.  
Sunday morning after the gym Hunter said she wanted to get out and go shopping some. So our urban adventure began in the Jeep Gladiator.  We stopped at a few places like Lenox Square Mall.  At each stop we grabbed a handful of Motobilt stickers and left them on the Jeep.  We posted on social media where we were and told people to come get free Motobilt Stickers on Instagram and Facebook.  It was awesome having people message saying they picked up their free Motobilt sticker. 
One fun stop was to look at some Jeeps and other vehicles at a car lot.  I do think Hunter found her dream vehicle.  She spotted a Mercedes G-Wagon on portal axles and 37" Toyo Tires.  All she cold talk about after we left the car lot was the huge G-wagon and the portal axles.  It was awesome hearing here go on and on about portal axles and 37" tires.  She has certainly found her dream vehicle. 
We travel a lot normally and we are looking forward to visiting places again.  We will try to remember to bring stickers and maybe some t-shirts on future trips.  Thank you all for following our social media accounts. 
---