Brass Knuckle Bottle Opener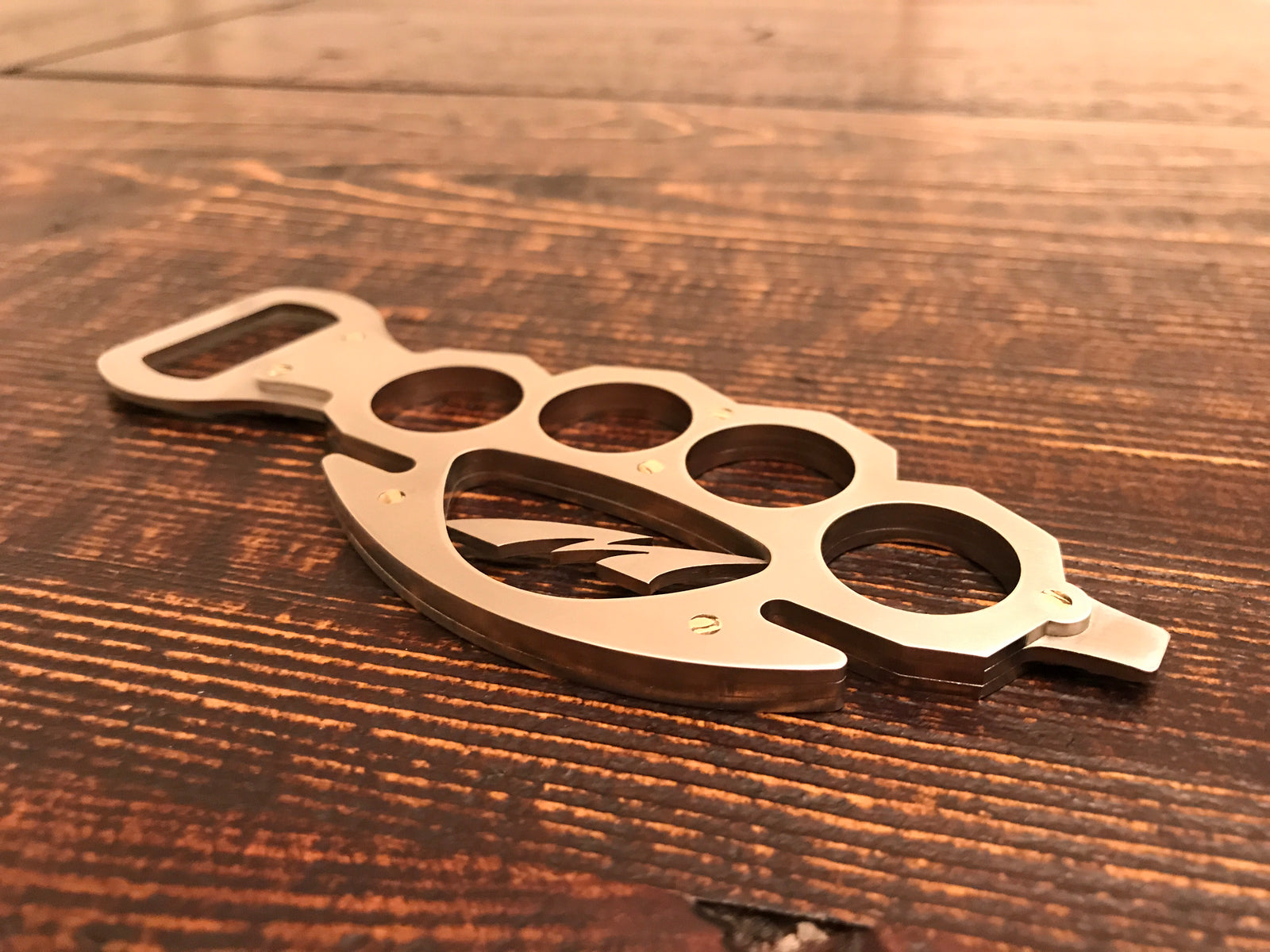 *This is an old article and Motobilt no longer uses this product.
I should start this with I know it's not brass knuckles. I used the term brass knuckles so some can relate to what I am talking about. I originally made a previous version of this bottle opener 2 years ago at the request of a local bartender. They described a little of what they wanted and I went to work.

The first brass knuckle shaped bottle opener was designed in Solidworks (my CAD design program of choice). Once the design was completed we cut the original on our Torchmate CNC plasma table from 14 GA steel. 14 gauge was used because the thickness with a 5/8" opening for the bottle cap works well. 


A few weeks ago I started to think back on the design. We now have an Amada CNC laser in house. With the precision it offers I wanted to make a laminated design and secure the layers using 1/8" brass round rod. The new brass knuckle bottle opener design changed a little. The bottle opener was changed to make the design a little more compact and to hang less on clothing. The laser cut version wants cut from three layers of 304 Stainless steel plate. The completed design allows for the part to have depth and character.


---