Authorized Motobilt Dealer EdmonsonOffroad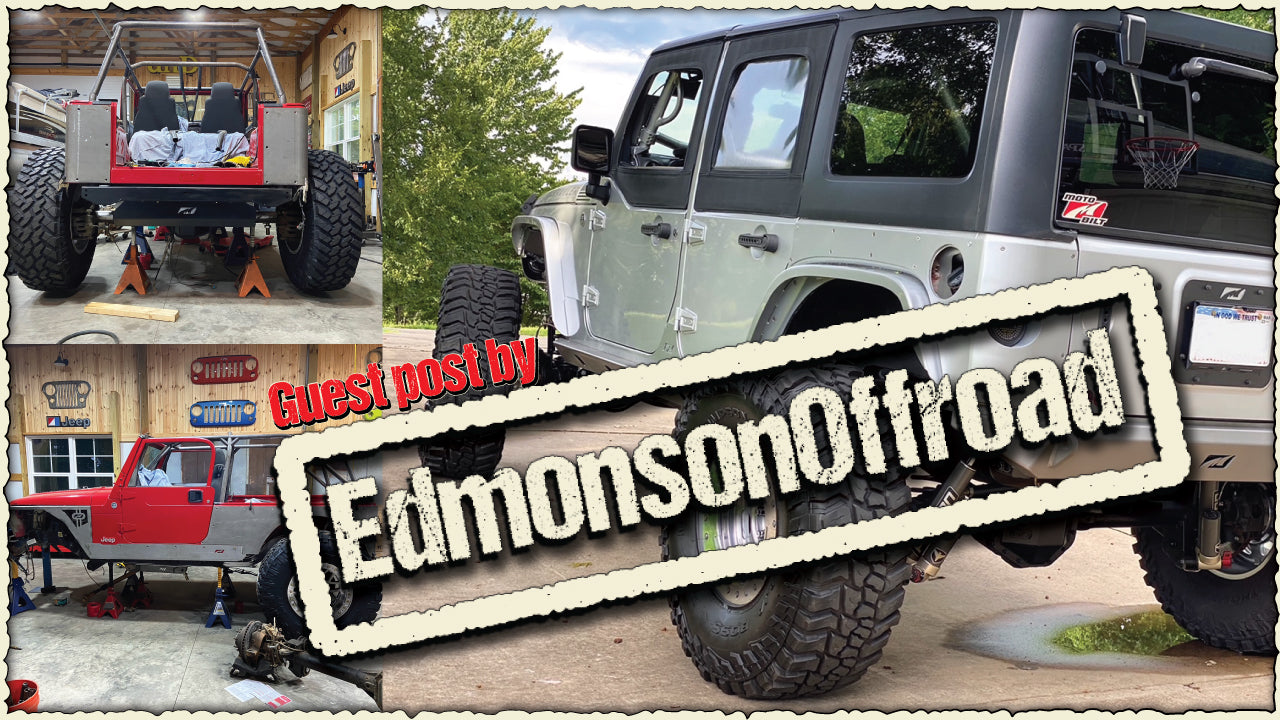 EdmonsonOffroad is a boutique off-road shop owned by Chad Edmonson that specializes in one off custom builds. The objective is to build one turn key rig at a time. The focus is high quality versus high volume. Along the way I document them on my social media pages. I solely specialize on the Jeep platform. I've built just about every Jeep model including the original "Gone Postal" Crawl Magazine Mail Jeep build. I choose specific product lines that I believe in so I can be an expert in what I'm selling the consumer. The current shop rig is a full stretched LJ on 42" nittos and a plethora of Motobilt parts.
My career has been Sales Management so I believe in the experience for the customer. I understand choosing one brand over another can be challenging so I am happy to offer my thoughts on why/why not on certain things without bias of the brands I sell. I love all Jeeps and appreciate the opportunity I've had with my customers.
---
EdmonsonOffroad is located in Denver, NC (north of Charlotte, NC) and is one of our Authorized Motobilt Parts Dealers.
 We find Chad to be an awesome person to show off the brand. Chad has worked on some
super cool builds using Motobilt parts.
 Check out some of the pictures below to see some of his work!
 To learn more about the business, the builds and about Chad himself, you can 
add Chad Edmonson on Facebook
 as well as follow the
EdmonsonOffroad 
business page on instagram at 
@edmonsonoffroad, or give him a call at 704-305-0791. 
---
2 comments
---
---