Some Basics for First Time Jeep Owners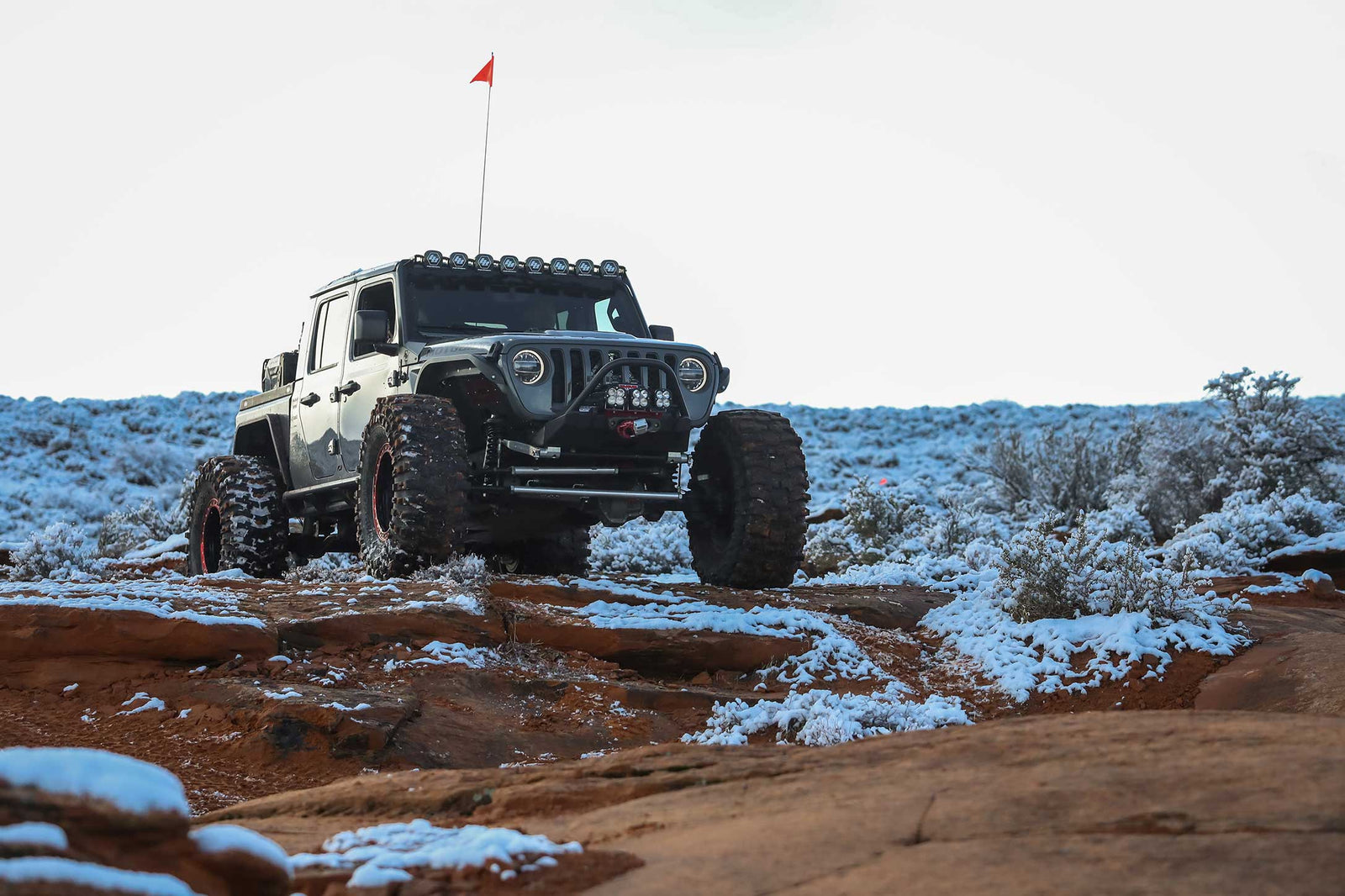 So you just got your first Jeep. NICE! Welcome to the Jeeping lifestyle. Got questions? You've come to the right place. We're glad you're here and hope you're ready to learn! 
Body Armor
Body armor is like insurance for your Jeep. If you plan to do any extensive amount of off-roading we recommend investing in rocker guards to protect your Jeep's paint and body panels structural integrity from elements on the trail and give your Jeep a more custom look.

We like big wheels and we cannot lie.
We think it's best to identify your current tire size, type and how big you can and want to go. Decide what you want to do with your Jeep and do your homework before hand. You may not need a beefier set of tires if you lead a city life, but if you plan to be off-roading much you'll want to invest in a set of all terrain or mud tires. A good brand we use is Mickey Thompson. Check out the images below to see the exact ones we have.
Recovery Gear
A winch is a pulling device with a wound cable and motor that mounts to the front of your Jeep. You will need a strong front bumper with a mount for the winch to attach. If you are going to be serious about off roading you are going to need a winch. The risk of getting stuck out on the trail or stranded somewhere is too real even for experienced drivers. When searching for a reliable winch there are a host of options to choose from. We personally choose Warn Winches due to their great reputation for reliability.
Recovery gear: Other great items are going to be a snatch strap, D Ring shackles, and strong recovery points to attach the D Rings.
Light Bars
Light bars come in really handy if you plan to go off roading in the dark. Light bars illuminate an area very effectively so you can really see all those obstacles in your path. But if you're the kind of person to find yourself in situations you just wish you had more light at, then a light bar is the best thing you could ever ask for. Plus they add a really cool look to your rig!
We are so excited you're now apart of the Jeeping community, we hope you have as much fun as we do! We also hope this article helps you out with some of the basics. If you have other questions please leave them below! 
---