How to Quickly Find Installation Instructions on Motobilt.com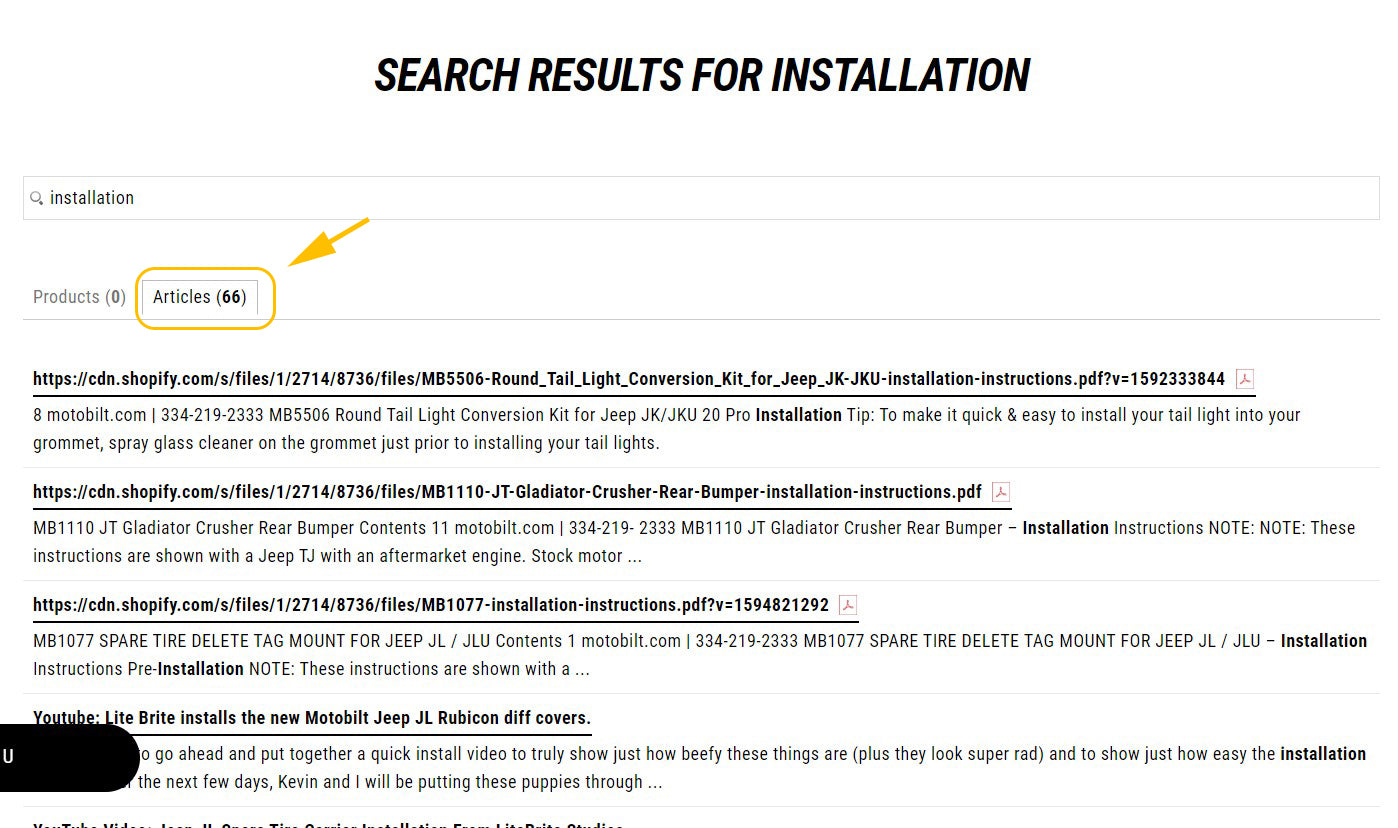 Sometimes you might need to download a set of installation instructions for Motobilt products, like our spare tire delete tag/license plate mounts, the Crusher Rear Bumper for JT Gladiator, back half frame kit or a full-width axle conversion kit. Maybe you'd like to watch a video that shows you step by step how to install a Motobilt product.
So how do you go about doing this?
The products that we offer instructions for generally have a link to them on the product page. But if you're in a hurry, maybe in the midst of trying to install that Motobilt Crusher bumper, you might want to find it faster. 
Click the search icon on the top of the website (click here for a short clip on finding them on your mobile device):
When the search screen pops up, type in the word 'installation' or 'instructions' (installation offers more results) and search. 
 When you see the search results page, note the 'Articles' tab. Click that tab and you will see a list of PDF versions of installation instructions and blog posts, often which highlight well-made installation videos showing you step by step how to install your new Motobilt product. 
And that's how to quickly find the instructions on Motobilt.com! If you cannot find the instructions that you are looking for, get in touch with our team and we will do our best to help. Watch the short clip below to see how to find articles on your mobile device. 
---