JMR MFG Tube Notcher is American Made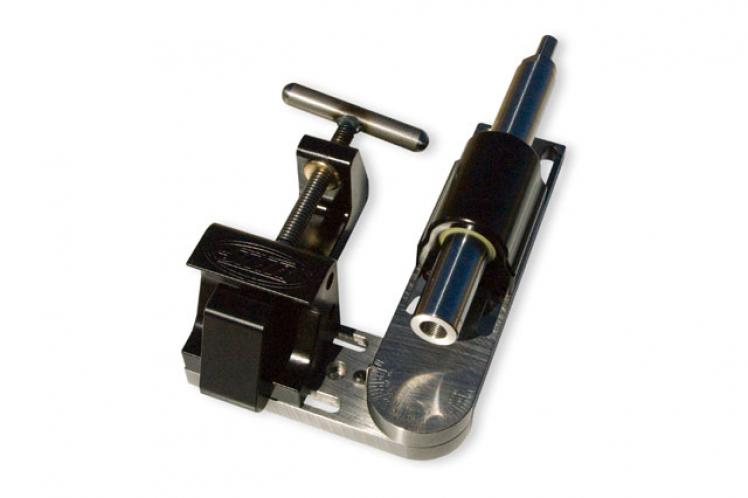 JMR Manufacturing offers a wide range of high quality Made in the USA fabrication tools. The JMR Tube Notcher is in our opinion the nest in class of all the hole saw notchers offered today.
The JMR Tube Notcher has many features that make it standout.  The custom seals in both sides of the bears block keep the metal shavings out of the Timken Bearings.  All of the components excluding the bearings and seals are made at JMR Mfg in Creston, California.
One my personal favorite features of the JMR Tube Notcher is the compact yet very solid design.  Not only does it offer the ability to make precise cuts at a wide range of angles on a stand or vise, the JMR notcher also works well to drill tubing and cut tubing on your project vehicle.  This is very handy for drilling through chassis or roll cage tubing to install seat belt bungs, shock bungs, link mounts, and other mounting brackets.  The simple design of the notcher allows you to clamp it onto tubes that are already welded in place.  This can not be done with the radial vise on the Baileigh TN-250.
We use the JMR Notcher at Motobilt.  If you have any questions about application or quality be sure to post a comment below or contact us.
---