HUGE SAVINGS COMING SOON - 50 WILL HAVE EARLY ACCESS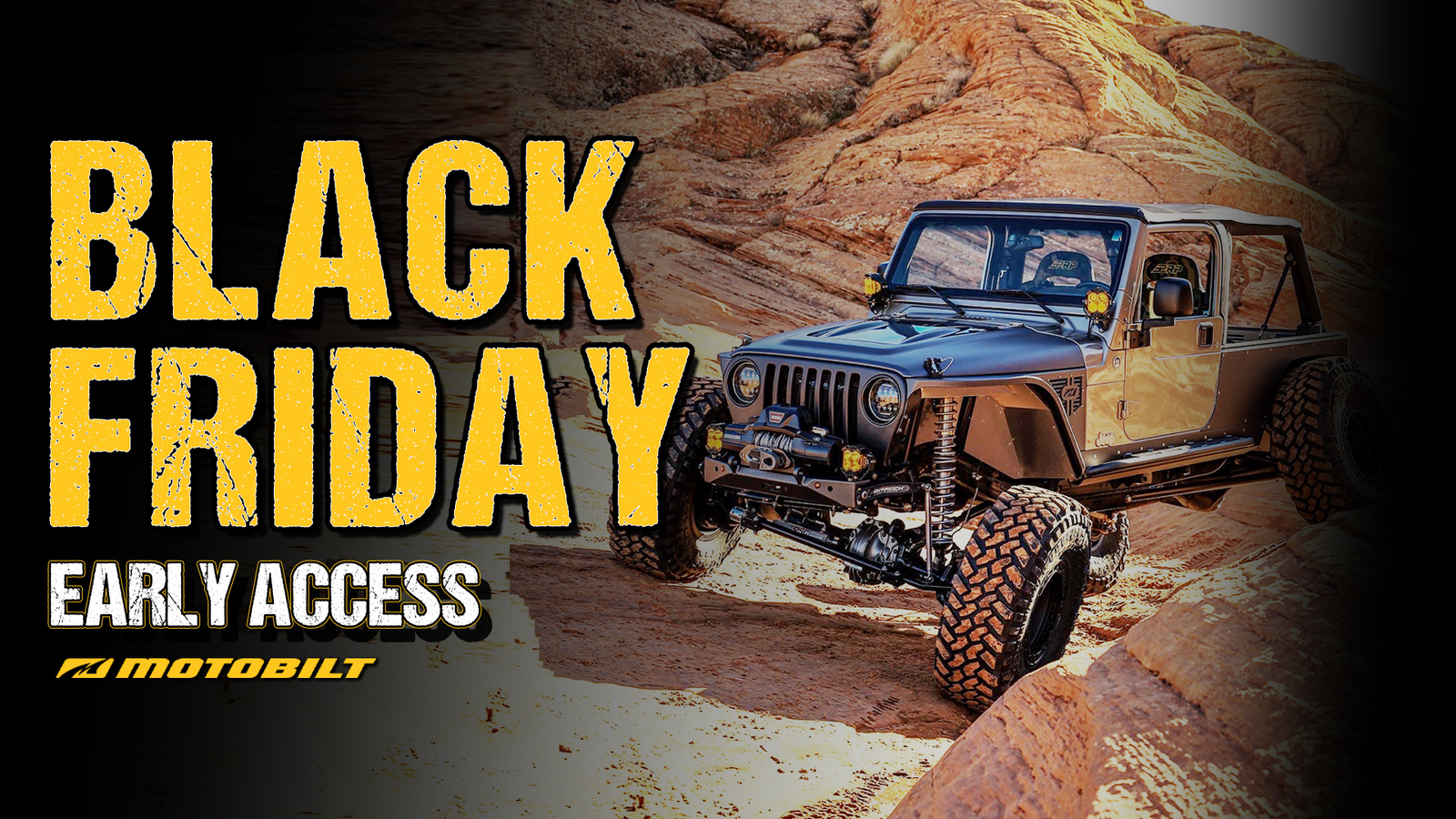 First of all, let me wish everyone a very warm and happy holiday! I hope you are spending your time with loved ones and are eating well. Speaking of loved ones… Have you gotten all of your Christmas shopping out of the way? If you've been waiting for Black Friday so you can SAVE BIG then the time is upon us! Just like the holiday, the Motobilt Black Friday Sales Event only comes around once a year, and because it is our BIGGEST sale of the year, the orders will come in fast fast fast and our team will be working hard to get yours ready to go out the door as soon as humanly possible. That means you will want to get your order in ahead of the game. So why not ensure yours is first and skip the wait? By entering below, you will be put into the running for early access to the biggest, once a year sale, Black Friday Sale. 
Entering is easy and so are the tasks. As you complete tasks you will earn points, the fifty people with the most points will win early access to all this huge sale offers. (Referrals are your best friend here – referring people will earn you bonus points.) But ONLY FIFTY PEOPLE WILL WIN.
FURTHER CONTEST RULES:

At the end of the contest we will be picking the top 50 people who earned points from all the entrants to win early access to our Black Friday Sales. The more points you collect, the higher your chance of being one in fifty.

Contest will run from November 4th2022 at 3pm to November 11th 2022 at 12pm. Winners will be contacted on November 11th 2022 with early access details.

There will be 50 winners. Each winner will receive early access to the Black Friday Sales and can shop the sales early from November 11th 2022 – November 13th

Winners will be chosen from the top 50 that earned the most points.

Contest is limited to contiguous U.S. only.

Minimum age required to enter the contest is 18.

Orders must be made within November 11th 2022 – November 13th 2022 or you forfeit early access and there will be no replacement. Early access cannot be exchanged for any other dates.

Sales details and item prices cannot be negotiated.

Winners will need to provide a valid email to receive notice if they are a winner. Someone from Motobilt will contact the winners via email. We will never request personal or sensitive information in comments or in any publicly viewed manner.

One winner per household. Multiple entrees are strongly discouraged. Points cannot be combined from multiple accounts.

This contest is not affiliated with Twitter, Facebook, Instagram, Pinterest, or Vyper in any way.

Motobilt Employees and immediate family members are not eligible to win this giveaway.

 
---
65 comments
---
---