Motobilt at Jeep Beach Jam May 2018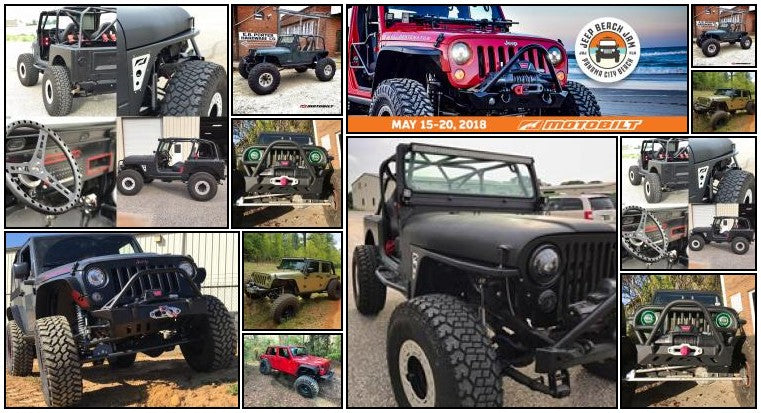 *This is an old article and the event has ended.
Come visit the Motobilt team at Jeep Beach Jam in Panama City, Florida May 15-20. We will have CJ's, YJ's, TJ,'s, JK's, JKU', and the brand new JL all on display filled with tons of Motobilt parts! New product announcements, really awesome swag, great parts, and much more. If you've always wanted to see the Motobilt Jeeps or just talk to the Motobilt crew this is your chance!
---