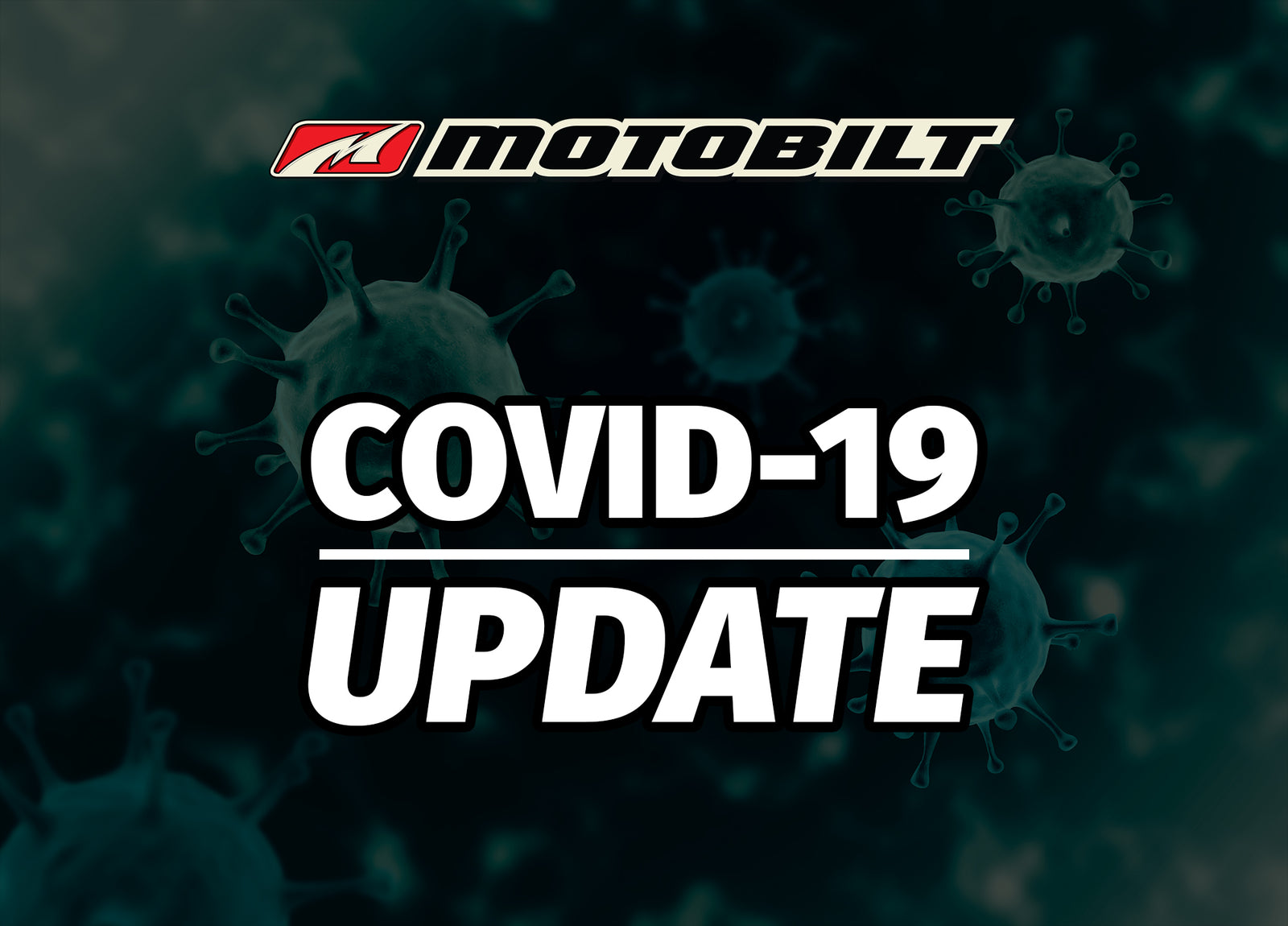 WE ARE OPEN FOR BUSINESS
Motobilt is open for business.  We are working very hard to keep production moving in our facility.  Our management team has been making every effort to ensure the safety of our employees and customers without impacting production. Currently we have closed our facility to visitors.  We do not have a "showroom" for customers to visit as our primary focus is manufacturing and new product development. If you need parts for local pick up, please call 334-219-2333 and it can be arranged.
With the rise of COVID-19, there has been a sharp increase in online sales.  The increase in sales was not something companies like ours and many others could have ever forecasted.  The increase in online sales has created supply chain issues to meet the demand. We have experienced delays from material suppliers and even shortages when receiving raw material shipments. We are in constant contact with our suppliers and shipping companies for updates. This is a very unusual time and we apologize for any delays getting product to you in a timely manner.  
As you can imagine, COVID-19 is impacting our employees and their families.  We are experiencing staffing issues with our current staff during this time as well as having difficulties hiring additional people we need to try and meet the demand. We have been working with our employees to ensure their safety and sending people home with any related symptoms until they can be cleared for work.
Many of the parts listed in the "Quick Movers" section on the website will ship in one or two business days.  Bumpers and other parts that require welding are taking longer to get through the shop due to the sharp increase in sales coupled with a staffing shortage. Currently, welded items may take approximately 2 weeks to ship and can vary based on the item ordered. 
I want to personally thank you for your interest in Motobilt products and your business. I want you to be assured that our entire team is working very hard to get product out the door as quickly as we can. If you should have questions or concerns you can call us M-F 8-5 CST at 334-219-2333 or email info@motobilt.com. 
Thank you,
Dan DuBose
President / CEO 
Motobilt, Inc.
---
1 comment
---
---