Video - Motobilt Red JL Build Part 4 - Cages and Axles!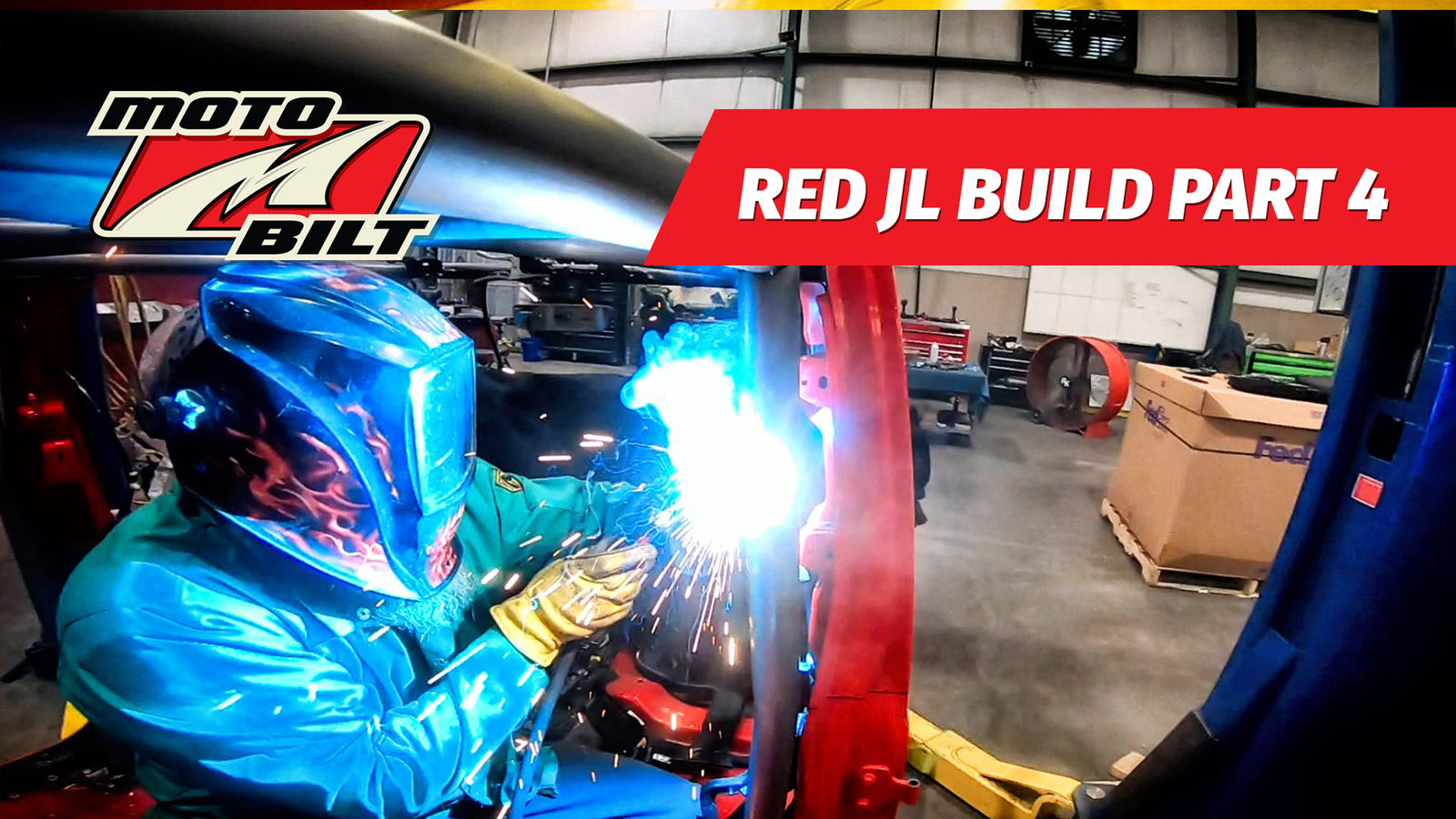 Hurricane Sally put a slow down on things earlier this week, but the Motobilt team pushed through and kept everything going. 
We wanted again to thank all our customers, followers and fans for making our Labor Day Sale a success. Without you, we don't get to do what we love, which is make quality, American Made aftermarket Jeep products to turn your Jeep into a rad ride. 
So this week, a lot is covered in the video by Rob 'Bender' Park on why Motobilt designed this Jeep JL cage for Alex's build. The stock cage on the JL is not very strong, and likely wouldn't survive a rollover. When this build is done, this red JL will be a trail ready beast, and it's got to be able to survive anything thrown at it and our 2" tube cage will be able to do just that. 
You also get a close look at the massive Fusion Elite big tube, shaved 14 bolt, 73.5" rear axle, and the axle mini-truss the Motobilt design team has put together. And let's not forget about the entire fabrication team at Motobilt who cut, bend, weld and finish these parts for the build. 
Check out the video and stick around and shop for your Motobilt bumpers, body armor, fabrication parts, builder parts, fenders and everything else Motobilt offers for your Jeep!
---
2 comments
---
---