Motobilt Stickers in Every Order!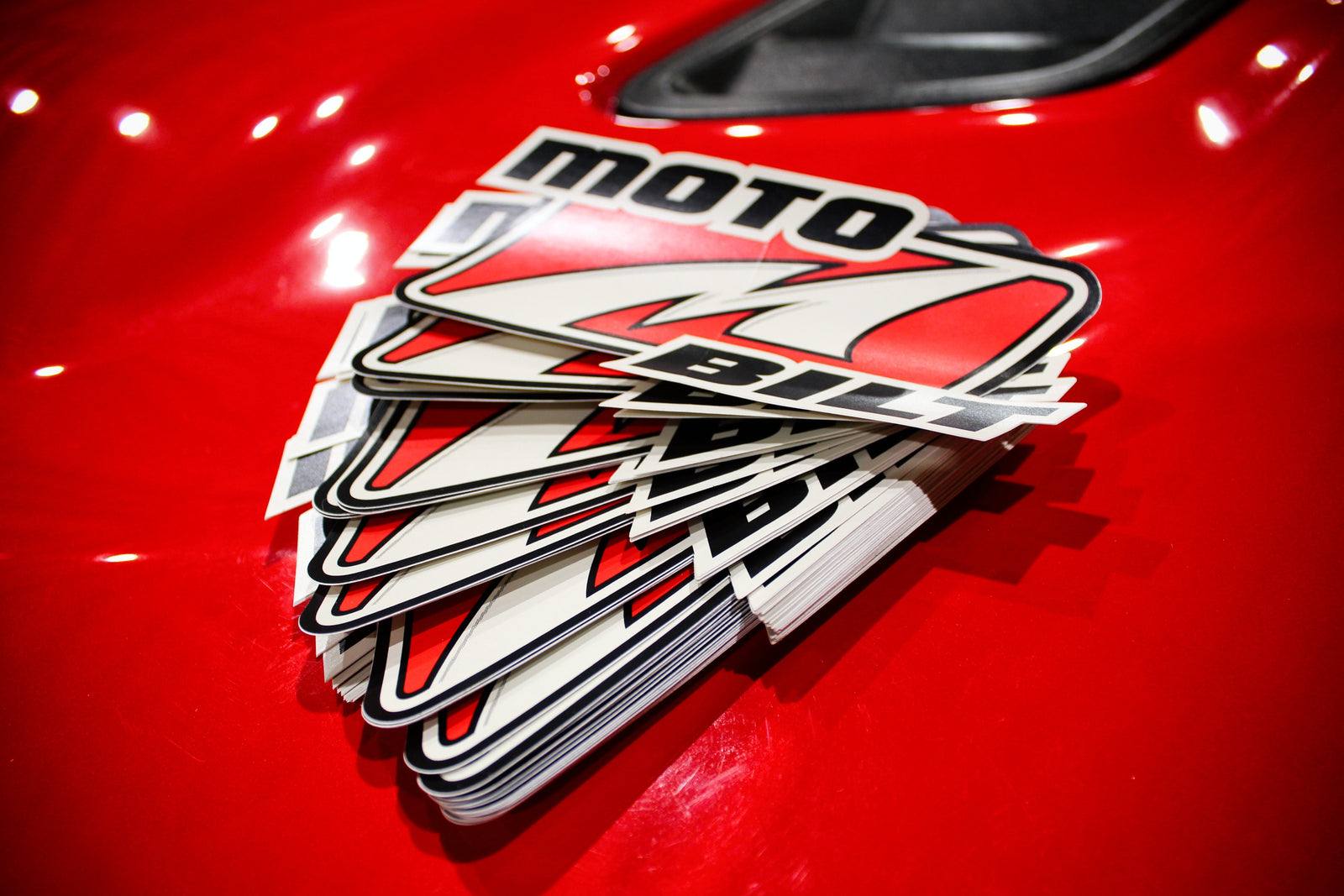 Who doesn't love stickers? Who doesn't love stickers that look this good? 
We're putting these bad boys in your order before shipping it out, free of charge. They look fantastic on your Jeep. They also look great on just about any surface you can stick them on. Put them on your welder, welding helmet, put them on your guitar case, guitar amp, heck put them on your guitar! They're always conversation starters. They also look fantastic on the back of your phone, tablet or laptop. 
Also, if you're local and you happen to see our media guy (that's me), he might have some on him. But don't tell anyone!
And the #BlackFriday savings roll on! Use the code TAKEMYMONEY and save 20% on Jeep Bumpers, Jeep Body Armor like fender flares, inner fenders, corner guards and more. #GreatDeals on Motobilt Swag, builder parts, Jeep back- and front-half frame kits, our heavy duty diff covers and other axle parts. 
You can shop by product and also by model. Check out the full menu on our website to see how many ways you can find the exact Motobilt product you're looking for. 
But don't wait! While these savings will continue until December 1st, the faster you get your order in, the quicker it arrives at your door. 
---
Please Note: While we would love to ensure that you get your new Motobilt products by Christmas (they look as good under the tree as on your ride, after all) we sadly cannot guarantee this due to both ongoing COVID restrictions and the high volume of orders. Shipping times will be estimated after time of shipment.
---