Motobilt's Hatchet front bumper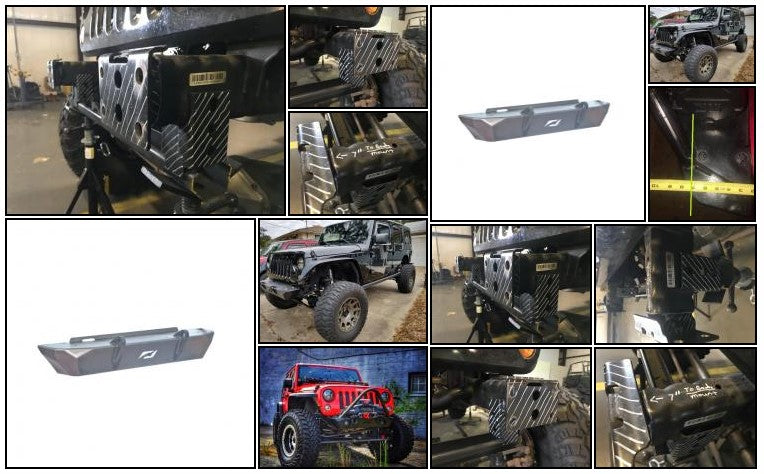 *This is an old article and Motobilt no longer is located in Dothan.
The Motobilt Jeep JK Hatchet bumper is made right here in Dothan Alabama. We laser cut and cnc form this bumper and then hand weld it. Each bumper is made from high strength 3/16" steel plate and the D-Rings are made from massive 3/4" thick steel. An awesome feature is that the D rings pass through the bumper and are welded on both sides. Also they are attached and welded on different planes so the rigidity is much greater for those really hard pulls. This bumper was designed to fit tight to the body for tons of clearance and much better approach angles. The base model Hatchet shown below starts at just $299 and ships for free in the 48 contiguous states. That is not a typo, just $299 shipped! We were able to provide such a great deal on an American made high quality bumper by changing the mounting design. Instead of using the factory mounting points you will need to trim the end of the frame horns down approximately 2"s. You will need to cut the cross member and other brackets off. When finished with the cut, the end of your frame should be no shorter then 7"s from the body mount. Just remember to test fit for proper fit as its easier to cut more if needed then to cut too much. Once your happy with the location you simply drill holes through the top and bottom of the frame in line with the bumper mounts. You will need to provide your own hardware. 2012 and up model JK's will need a vacuum bumper relocation kit which is a part number MB2060
Remove all brackets that are marked
All of the parts marked will be removed
2"s from the end of the frame rail will be removed. From the body mount to the end of the frame should be no less then 7"s .

---