New England with Mountain State Overland Part 1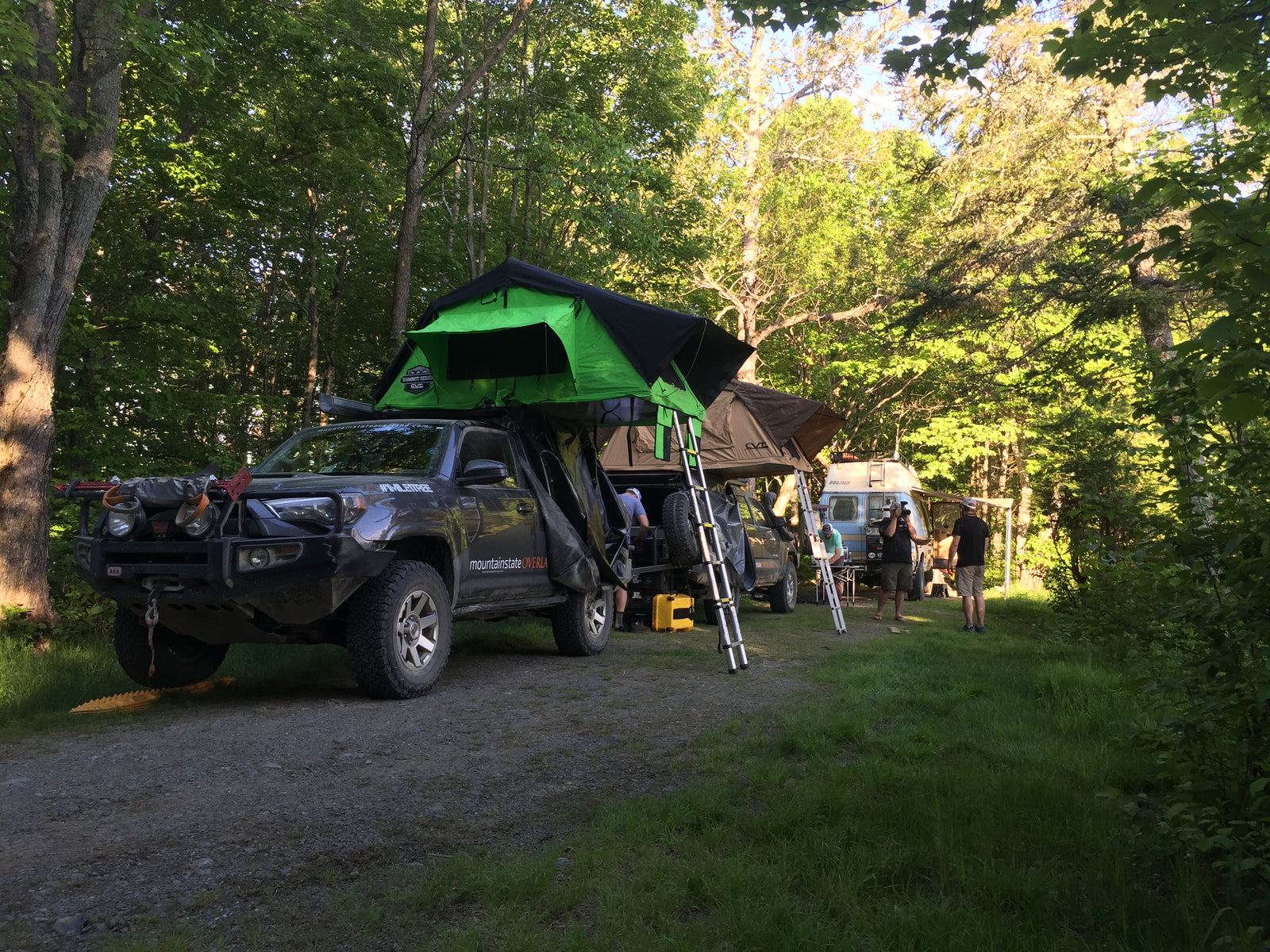 This being the first of the adventure blogs, I had a hard time deciding which story to start.  Back in the summer of 2016, I had the opportunity to travel up to New England with a group of guys that will forever be my friends.  Mountain State Overland was videoing season 3 in New Hampshire and Maine for two weeks and asked if I'd like to join in on all the fun.  Like any sane person, I said yes!!!  I had met the guys the previous year at Overland Expo East.  If you remember, that was the year the heavens REALLY opened. Something like 10" fell on the Asheville area and completely saturated the ground to the point of parked cars sliding down hills.  To say the least, the weather ran most of the attendees off, but not us.  I happened to be hammock camping at this event and it was the only time I've ever camped in 60 mph winds and rain. It was a truly crazy night.                 To fast forward a little bit, I drove up from Alabama to meet Jason and Gaby in Virginia and we take off northeast.  We kicked off our trip with a night of camping on Warren Island and that is still the coolest state park I've been to, if you know, you know.  We then meet the rest of our group at an overland gathering at Papa Wolf Supply, in New Hampshire.  After shaking lots of hands and making several new friends, we were off for some food and our camp for the night.  Looking back, we probably did it a little big that night seeing as we were doing the first of our technical trails the next morning.  Even so we managed and had an awesome first few days. 
The coolest part about New Hampshire is the class of roads system they have.  Class 1 are well maintained roads (interstates, main highways, etc) all the way down to class 6 roads.  Some of these are hardly considered trails even, but all of them are technically public roads that anyone can travel on them.  After several days of wheeling in the western portion of NH, we headed over to Mt Washington Auto Road to go up and explore the weather station up on the summit.  I'm a Weather Channel fan, so this weather station has been on my radar for several years now.  One of the main reasons, is they hold the second fastest wind gusts in the world at 231 miles an hour. They even have a club for people who have walked in over 100 miles an hour wind out on the observation platform.  After about as VIP of a tour as one could get, we made our way down the mountain for another night of camp.  This trip was absolutely one for the record books.
---