4 Places we Suggest to get off the Beaten Path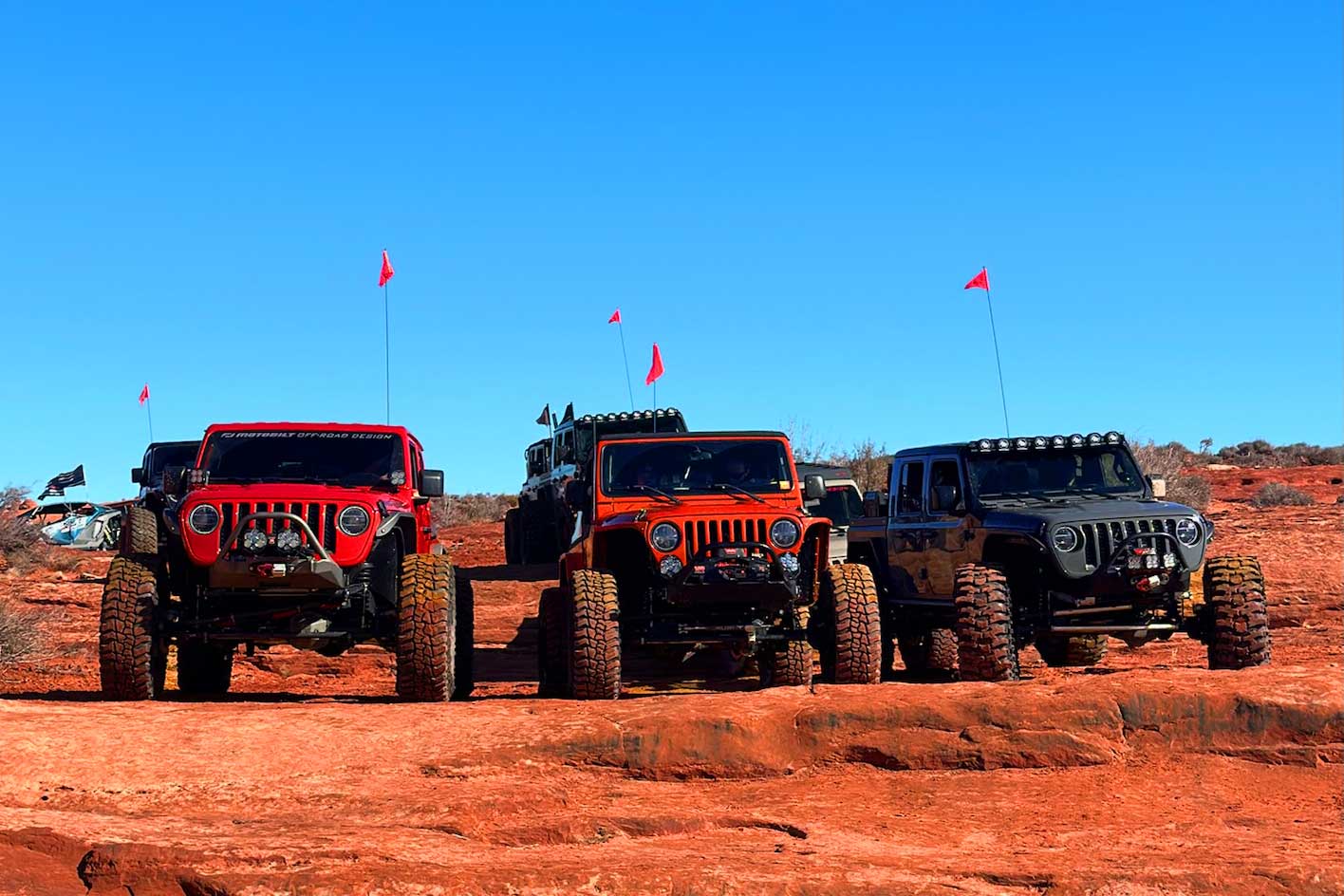 Are you looking for a fun outdoor activity that involves getting off the beaten path? Off-roading in a jeep is an exciting way to explore nature and experience the outdoors. Getting out in the open and going off-roading in a Jeep is a great way to disconnect from day-to-day life and create some unforgettable memories. Whether it's mudding in the woods, taking a scenic drive, or hitting some challenging trails, there's no limit to the adventure you can have while off-roading in your Jeep.
Below, we've highlighted just a few of the many places you can go off-roading in a Jeep. So strap in and get ready for some off-road fun. 
 Rubicon Trail: Located in the Sierra Nevada Mountains near Lake Tahoe, the Rubicon Trail is renowned for being one of the toughest and most thrilling off-road trails in the U.S. The 22-mile-long trail takes you through rugged granite canyons and deep mountain passes, perfect for Jeep owners who want a true off-roading challenge.
Moab, Utah: Moab, Utah is a must-visit destination for Jeep and off-roading enthusiasts. The area is home to breathtaking terrain and diverse off-road trails that offer adventure for all skill levels. Whether you're looking for a leisurely drive on the Fins and things or a challenge on Hell's revenge, you won't be disappointed.
Alpine Loop, Colorado: The Alpine Loop is a 65-mile-long trail near Silverton, Colorado that challenges off-roading veterans and newbies alike. You'll weave through historic mining roads, lush meadows, and sweeping canyons as you journey through breathtaking scenery.
Badlands Off-Road Park, Indiana: Badlands Off-Road Park in Attica, Indiana offers more than 3,000 acres of rugged trails, mudholes, and off-roading opportunities. Not only is it a great spot for off-roading, but they also host plenty of events throughout the year including camping trips and nighttime rides. 
Off-roading in a jeep is an incredibly fun and rewarding activity. With the right equipment, know-how, and safety precautions, you can explore some of the most beautiful and wild terrains in the country
---