On The River With Motobilt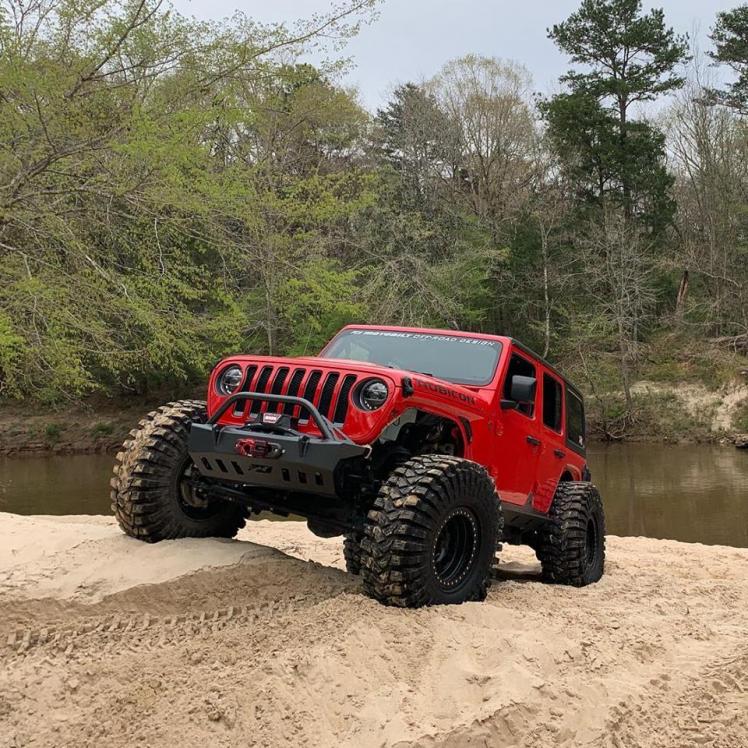 This past weekend the Motobilt Jeep JL decided to stretch its legs down by the river and we were able to bring along some friends such as @gusthechocolatedoodle.  Most of the time we are in the shop designing, fabricating, and shipping new parts, but when we can break free we love to hit the dirt roads.  This time we decided to venture out to the river as it was such a beautful day.  An amazing time was had enjoying this beautiful area in our Jeep and we hope you enjoy the pictures as much as we did taking them.  
Looks like Guss was having a great time just chilling out on the sand.
Click here to find out more about the Motobilt Crusher front bumper with bull bar.
The 40" Maxxis Trepadors on 17x9.5 Raceline bead locks make traversing the sandy beach a breeze.  The Motobilt JL rockers with steps provide tons of clearance but still allow for a step to get in and out easily.
While we love to go wheeling, one of the best parts about having a Jeep is getting out in the woods and just enjoying the scenery.  It's always great to bring your best friend along too.
When ever you're going off road it always pays to be prepared, which is why we use a Warn winch and Factor 55 Ultra Hook on our Motobilt front bumper. 
While Maxxis Tires may have never imagined their Trepadors would make such a great seat, Gus sure did take advantage of the elevated perch.  
---