Sergeantcrush Jeep JKU- Build List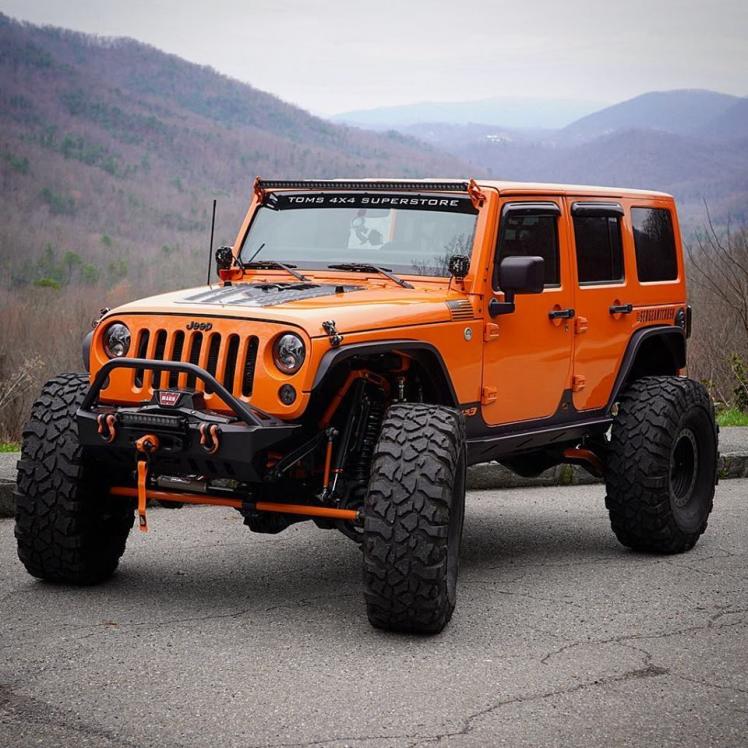 If your a Jeep fan and on Instragram then you're more then likley familiar with "Sergeatncrush."  This Jeep JKU grabs attention where ever it goes with its bright orange paint, 42" tall tires, and its fire breathing V-8.  When you build a Jeep of this caliber you only put the best parts on to help set it apart from the rest.  The build list on this one off JKU reads like one worthy of Hugh Hefner himself.
RPM Offroad LS V-8 conversion
Rebel Off Road coil over conversion
Dana Spicer 1 ton axles
Pitbull 42" Rockers on Trail Ready Beadlocks.
Motobilt Crusher front bumper
Motobilt Crusher front and rear fenders.
Motobilt Rocker Guards With Steps
If you want to know more about a particular part then simply click on the picuture to see more.
Jeep JK Front Fenders- Crusher Series- Click Here
Jeep JKU Front Bumper With Stinger - Crusher Series Click Here
Jeep JKU Rocker Guards With Steps- Crusher Series
---