Space Between your Jeep JL JT Cup Holders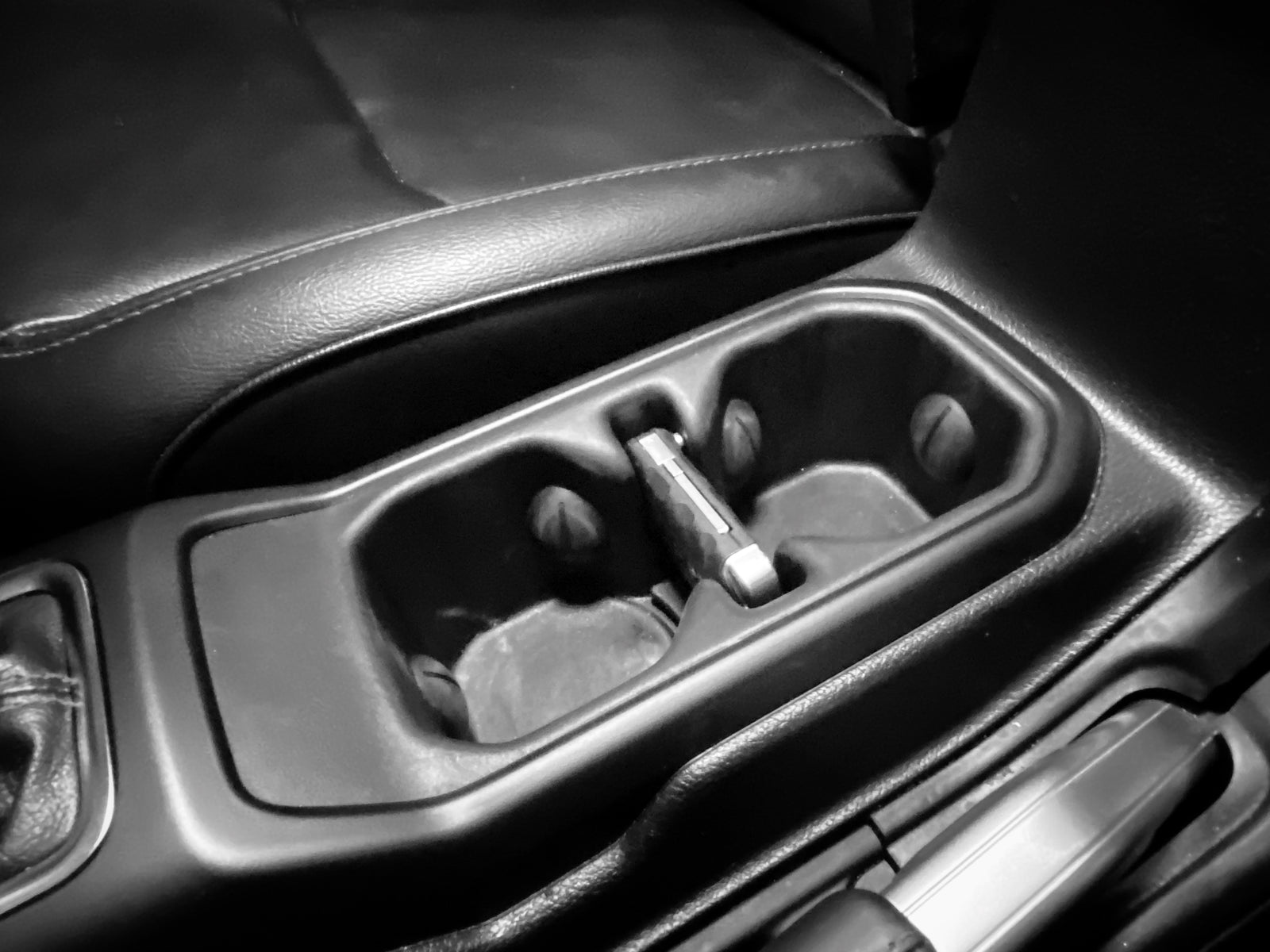 Since the introduction of the Jeep JL I have seen so many posts on social media asking what the slot between the cup holders it for.  The posts have continued with the introduction of the Jeep Gladiator.  There are so many guesses of what it is for.  One of the more common answers is a cell phone holder, but this is not correct.  Although it does fit some smaller cell phones that is not what the Jeep designers intended for the space.
I know you are wondering what goes in the space between the cup holders on your new Jeep JL or JT Wrangler Gladiator. The Jeep designers did a great job with the interior of the JL / JT platform.  With keyless start a place is needed to store the key while driving.  The key is placed in this space for safe confident storage while driving.  I am sure you don't want the key falling out of the Jeep while driving without the doors on. 
There you have it, you now know what the mysterious space between the cup holder is designed for in your new Jeep.  Thank you for checking out the Motobilt Blog section.  Be sure to take a few minutes and see what all we offer for your Jeep JL or Jeep Gladiator. 
---