NOW HIRING: Website Designer / Manager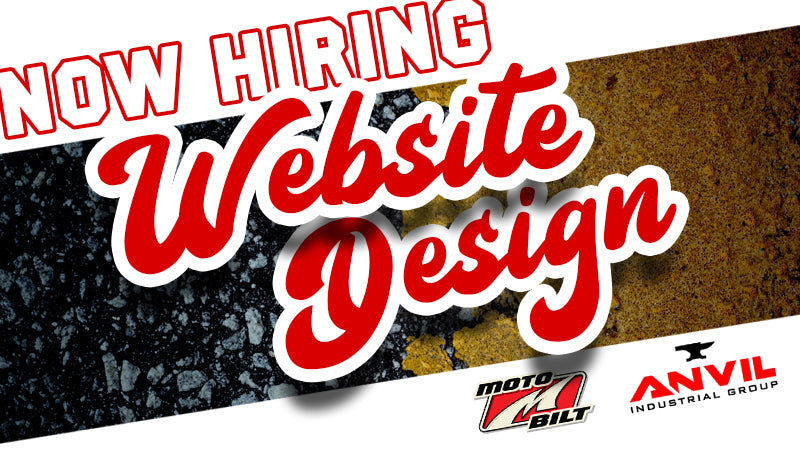 Job Title: Website Manager
Location: Ozark, Alabama
Employment Type: Full-Time
Company: MOTOBILT and Anvil Industrial Group
Contact: jennifer@motobilt.com
Position Overview: Are you a tech-savvy, creative, and driven individual with a passion for website management and digital marketing? MOTOBILT and Anvil Industrial Group are seeking a talented Website Manager to join our team at our Ozark, Alabama headquarters. This dual-role position is a unique opportunity to shape and enhance the online presence of both companies, managing their websites, creating engaging content, and implementing digital strategies for growth.
Key Responsibilities:
Manage and maintain the MOTOBILT and Anvil Industrial Group websites, ensuring functionality, responsiveness, and an optimal user experience.
Execute website updates and modifications, including changes to layout, content, graphics, and functionality.
Address backend issues related to the websites, troubleshoot technical problems, and ensure smooth operations.
Add new products, optimize product listings, and create engaging advertisements to boost user engagement and conversion rates.
Craft compelling blog posts, articles, and multimedia content to educate, entertain, and engage the audience.
Utilize your graphic design skills to create visually appealing graphics, banners, and visuals for the websites.
Edit and enhance video content for marketing purposes, including product showcases, tutorials, and promotional videos.
Collaborate with the marketing team to align website content with brand strategies and promotional campaigns.
Utilize your expertise in website code and CSS to customize and optimize the appearance and functionality of the sites.
Implement and manage Google Ads and social media ads, tracking conversions and optimizing campaigns for maximum ROI.
Implement tracking functions to analyze the source of sales and measure the effectiveness of marketing efforts.
Qualifications:
Proven experience in website management, preferably on Shopify and Wordpress platforms.
Proficiency in HTML, CSS, and coding for website customization.
Strong graphic design skills with proficiency in Adobe Creative Suite (Photoshop, Illustrator, etc.).
Experience in video editing and multimedia content creation is a plus.
Knowledge of Google Ads, social media advertising, and analytics tools for tracking and optimization.
Strong problem-solving skills and ability to troubleshoot technical issues.
Excellent attention to detail and commitment to maintaining a high standard of quality.
Strong organizational skills and ability to manage multiple tasks and projects simultaneously.
Creative mindset with a keen eye for design and user experience.
Strong communication skills, both written and verbal.
Bachelor's degree in Web Design, Digital Marketing, or a related field is preferred but not mandatory.
Location: This is an in-house position located at MOTOBILT's headquarters in Ozark, Alabama.
Type: Full-Time (40 hours per week)
Benefits:
Paid holidays
Vacation days
Health insurance
401K plan
How to Apply: If you're ready to take charge of the web presence of two dynamic companies and leverage your skills to drive digital success, we encourage you to apply. To be considered for this position, please send your resume, portfolio, and a brief cover letter outlining your relevant experience to jennifer@motobilt.com.
Join us at MOTOBILT and Anvil Industrial Group in an exciting role that combines website management, creative design, and digital marketing strategies. We look forward to welcoming you to our team!
---