Principles of building a stable off road rig!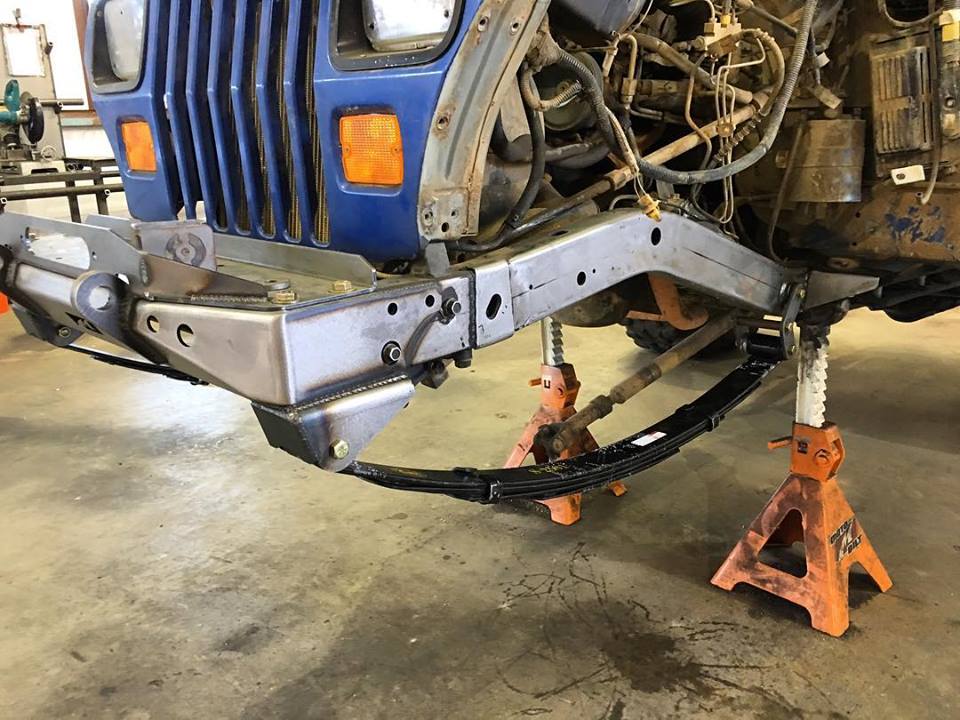 "Hey how much lift do you have on that thing? 10"s? 12"s?" It used to be the taller your Jeep was the better , but unless your building a diesel truck it is not anymore. Like everything now people are pushing the limits. No longer are Jeeps just meant for mud bogs or cruising down a forest trail. People are pushing their Jeeps harder then ever before with rock crawling, hill climbing, and much more. A really big lift is no longer the winning ticket. Low and wide is they way to build a rig now. You may have seen some crazy rock crawling buggies where they axles are full width and the rig is super low to the ground. They do this so it creates a really stable vehicle when in off camber situations. Whether you have an older or newer Jeep the principle is the same but their are several ways to achieve this goal. For example the Jeep YJ can be converted to full width axles and the wheel base stretched to broaden its foundation. This increased width and length will add a tremendous about of stability to your Jeep. Even better the Motobilt full width kit and stretch kit not only allow you to widen and lengthen your Jeep but they also help keep the center of gravity as low as possible. The full width kit actually moves the rear shackle hangers up into the frame and the rear stretch kit places the shackle hanger up and behind the frame. These features help keep the Jeep as low as possible for stability. A 4 link suspension front and rear is also a great option as you can stretch your axles front and back as far as you would like and run wider axles. Also with the use of coil overs or struts you can set your suspension height quite easily. The Motobilt Jeep YJ or Jeep TJ 4 link suspension bracket system will get you started.
"I want to run 40's or bigger. How am I going to do that then?" Bump stops and more fender clearance is the simple answer. You will need the correct length bump stops to keep the tires from getting into the fenders but also you can create more room for those larger tires with our Motobilt corner guards or fender tops. The Motobilt comp cut corner guards will allow you to make much more room for your tires in back.

Also the Jeep CJ and YJ fender tops will provide even more rum to tuck those big tires into the rear fenders.
By using the complete line of Motobilt parts on your rig you can create a stable Jeep that will give you the confidence to push your Jeep to the limit.
---