Video: Jeep JL Tire Carrier & Rear Bumper Testing In Moab Utah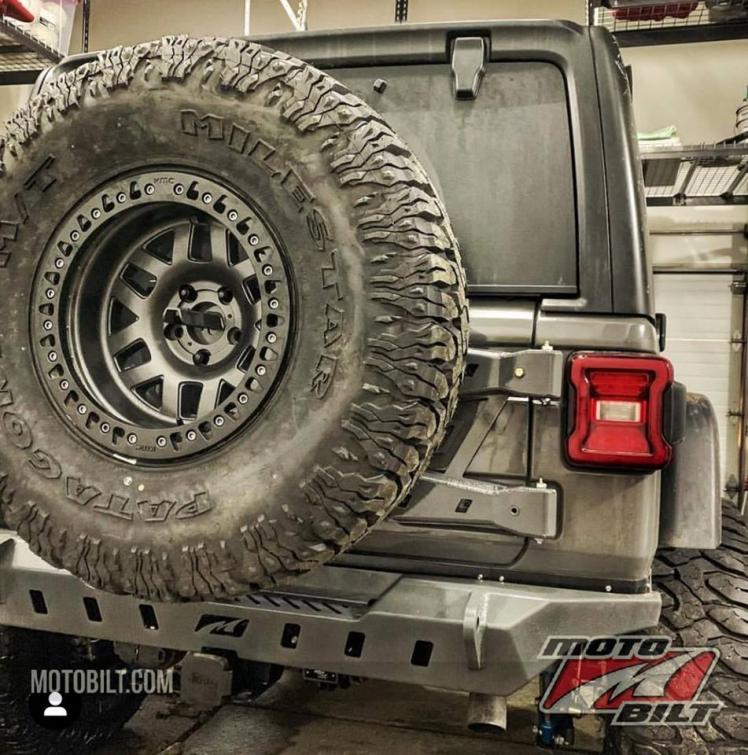 The Motobilt Jeep JL Spare Tire Carrier and Crusher Rear Bumper were put to the test out in Moab, Utah.  Known for some of the most epic wheeling trails in the world, Moab is capable of testing new Jeep parts to the fullest. Check out the newest video showcasing these brand new Jeep JL parts in use with the YouTube channel High Centered Off-Road. Also if you didn't notice those are the all new massive 40" tall Milestar Patagonia tires securely mounted on the Motobilt JL tire carrier.
To see more about the Motobilt Tire Carrier click here!
Check out the Tag & Camera Relocation Kit by clickhing here!
Learn more about the Motobilt Crusher Jeep JL Rear Bumper by clicking here!
---