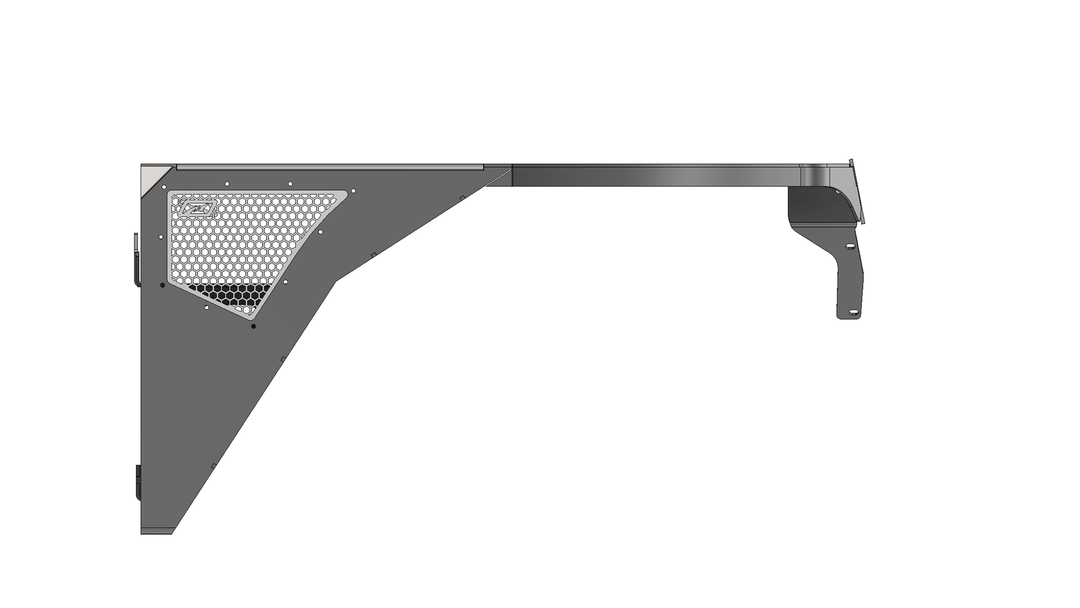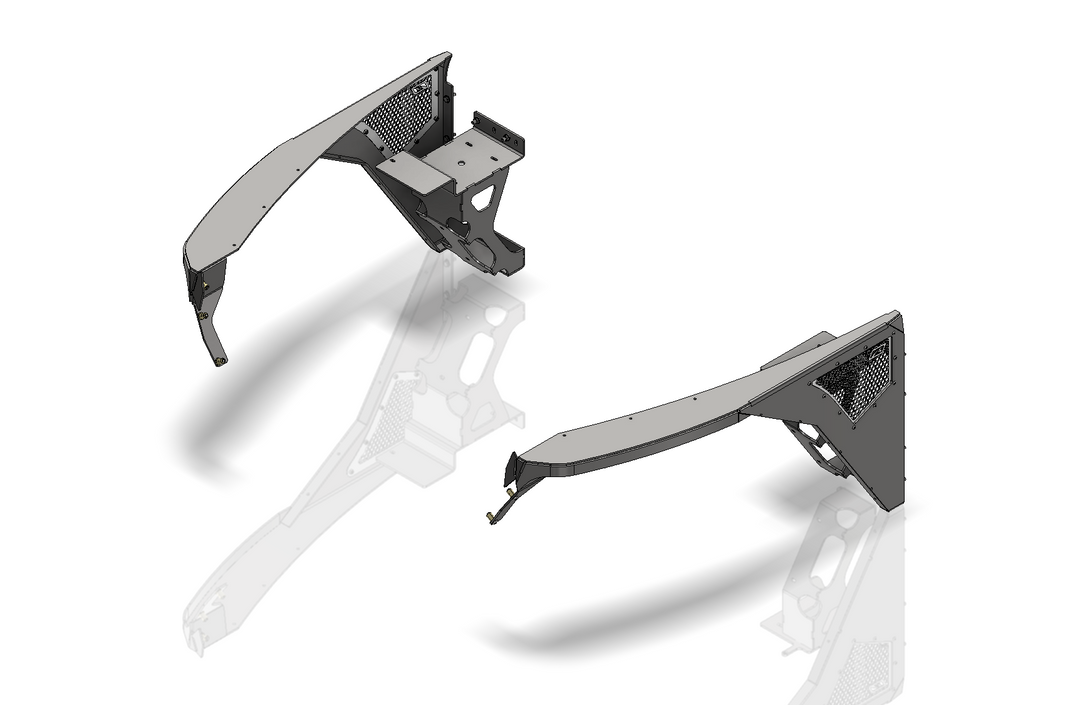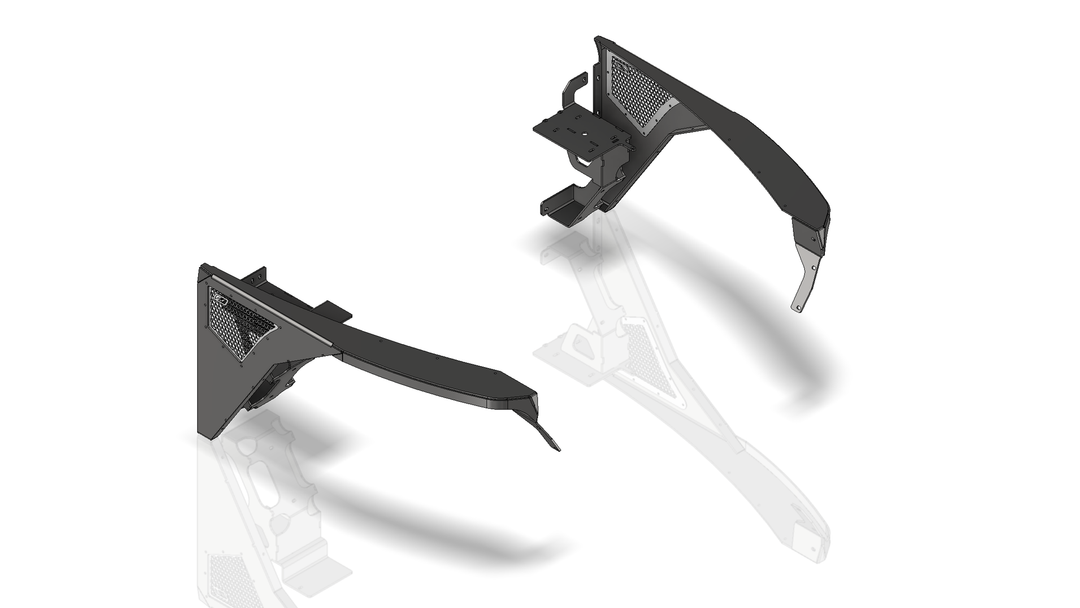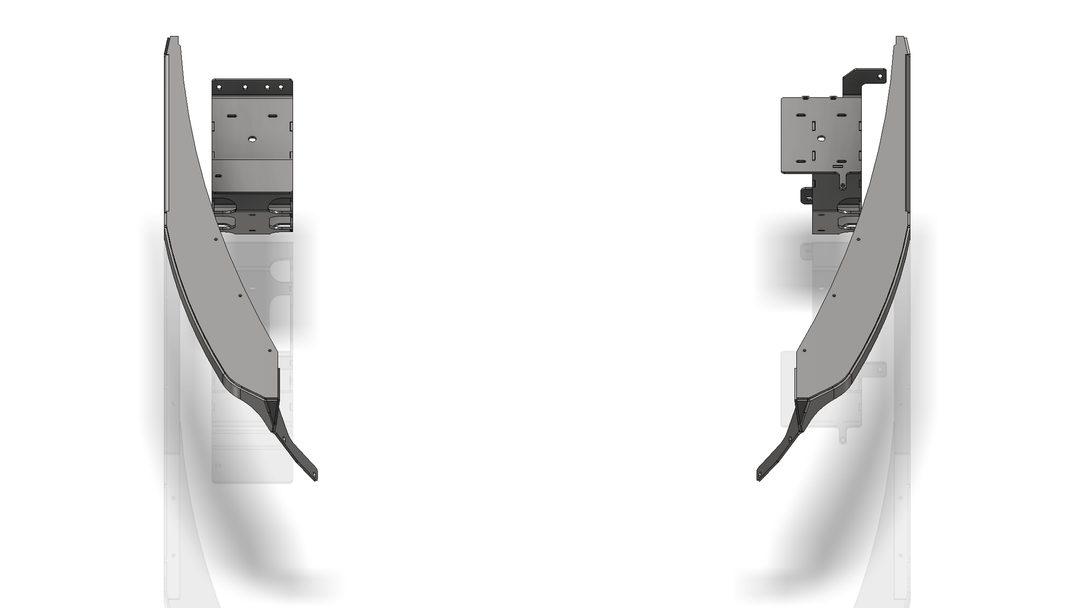 Aluminum Highline Front Fenders 0" Flare for Jeep YJ
MB1208-0-A
---
In stock, ready to ship

Inventory on the way
Elevate Your Jeep YJ: Motobilt Aluminum High Line 0" Flare Fenders
Unleash your Jeep YJ's potential with Motobilt Aluminum High Line 0" Flare Fenders. These fenders redefine durability and style, creating the ultimate off-road companion. Elevate your adventures with increased clearance and a sleek, modern look that maintains the essence of your Jeep.
Innovative Problem-Solving: Solving the challenge of fitting larger tires without sacrificing stability, Motobilt's 0" Flare Fenders offer a brilliant solution. By raising the fender opening by 3 inches and extending it back 2 3/4 inches, you can enjoy larger tires without the need for excessive lifts. Bid farewell to the constraints of requiring substantial lifts for bigger tires.
Key Features and Specifications: Precision-engineered for peak performance, these fenders boast remarkable features:
Additional clearance of 3 inches above the tire and 2 3/4 inches behind it.
0-inch flare design for a streamlined appearance while maintaining optimal clearance.
Redesigned vented side plates that flawlessly merge with the overall aesthetics, facilitating effective heat dissipation.
Inclusive Passenger & Driver Support Brackets for unmatched structural integrity.
Craftsmanship at its Finest: Designed to endure the rigors of challenging terrains, these fenders conquer the limitations of factory Jeep YJ fenders. Fashioned from sturdy aluminum, they guarantee your vehicle's capability to conquer rough terrains while maintaining an appealing form. Proudly crafted in the USA, these fenders embody innovation and excellence.
Unparalleled Benefits: Embrace a host of benefits:
Elevated tire clearance, reduced weight, and a unique customized appearance.
Enhanced fit and vent plates that harmonize with your Jeep's aesthetics.
0-inch flare option, delivering streamlined elegance while preserving traditional Jeep fender aesthetics.
Unpainted aluminum construction, granting you the freedom to personalize your Jeep's look.
For the Avid Jeep Enthusiast: Tailored for Jeep YJ owners who crave a harmonious balance of performance, style, and weight reduction. Whether you're navigating urban streets or conquering off-road challenges, these fenders provide the ideal enhancement.
Surpassing the Ordinary: Stand out from the crowd with fenders that surpass ordinary options. These 3/16-inch thick aluminum fenders excel not only in strength but also in additional features. The aluminum structure is fortified with a steel inner brace, guaranteeing resilience and flexibility to accommodate extra components.
Simple Installation, Lasting Impact: Experience effortless installation aided by comprehensive instructions. These fenders ensure a seamless upgrade, enabling you to hit the road or trail with minimal delay.
Customer-Proven Quality: Our fenders have been rigorously tested and proven over the years. Ongoing enhancements ensure utmost satisfaction with fit and functionality of these Aluminum Jeep YJ High Line Fenders.
Ignite Your Passion: Motobilt is dedicated to delivering innovative designs backed by cutting-edge technology. Our Jeep YJ High Line Fenders embody our mission to amplify your Jeep's performance and endurance, both on and off the road. Embrace the Motobilt difference today.
NOTE:
This kit is for the fenders only. Aluminum inner fenders are not included but can be purchased separately if needed.
Factory inner fenders cannot be modified to fit the Motobilt fenders. Your customization journey is in your hands with Motobilt. Elevate your Jeep's performance and style with confidence.
Instructions
If using an Apple device and the instructions link does not work, then click on the link below and hold down to download the link.
Specifications
Extra spacers are included for those mounting this kit in a custom application.