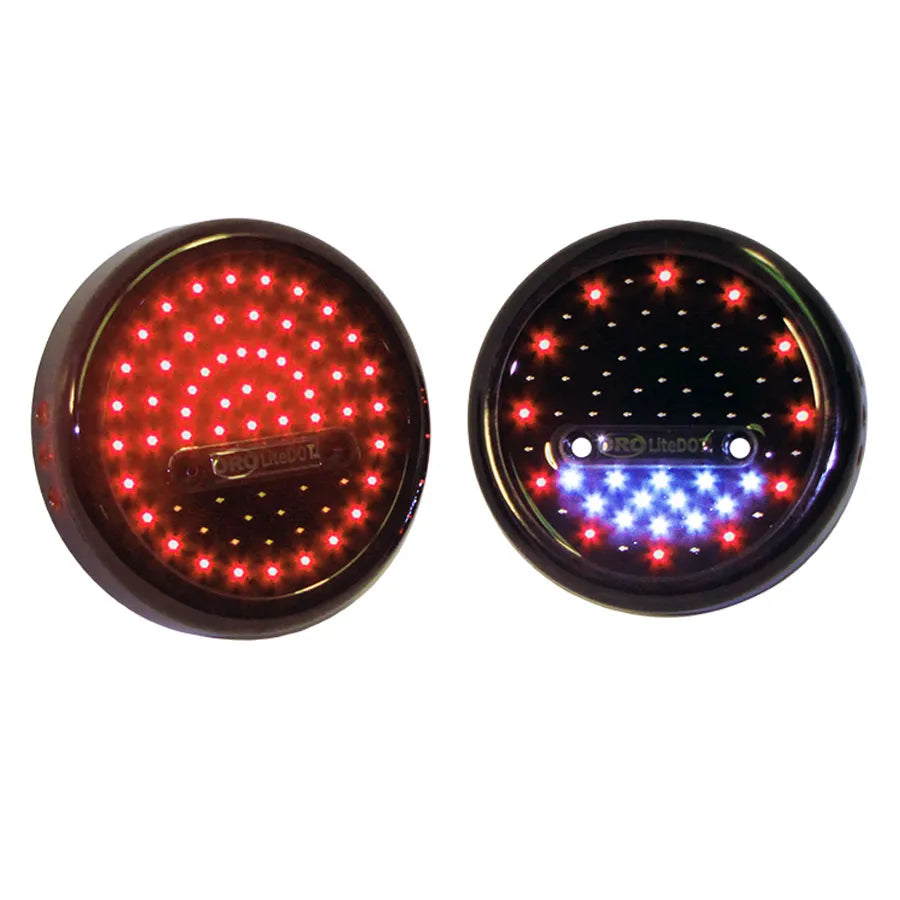 LiteDOT LED Taillights by Off-Road Only
LD-RRW2
---
In stock, ready to ship

Inventory on the way
LiteDOT™ LED taillights have a rugged low profile with a unique eye catching design that enhances your vehicle's appearance. They are constructed of the highest quality materials and completely sealed making them water proof and nearly indestructible.
Built with 100% Solid-state circuitry they are shock and vibration proof¹. The left and right housings incorporate running, stop, turn, and reverse indicators along with side marker lights.  Designed as a replacement for Jeep® trailer style tailights, LiteDOT™ taillights bolt onto Jeep® Wranglers™ TJs, YJs, and CJs without drilling².
We also offer the LiteDOT™ plate light that complements the LiteDOT™ Taillights.
Note: If not already installed, an LED rated flasher replacement is required to eliminate "Fast Flash". We offer an LED replacement flasher for 2001 to 2006 TJ's that have the headlight switch on the turn signal stalk.
1. Unit replacement warranty if an LED fails within 90 days or three fail within 12 months.
2. Models other than Jeep® Wrangler™ may require drilling to attach.  OEM license plate mount on Jeep® TJ's may require trimming to clear the taillight housing.
Features:
High density pattern of 69 LEDs: 54 red, 12 white, and 3 red side markers per housing.
High intensity LEDs deliver crisp, sharp light.
Taillights appear black when off.
Low profile housing measures less than 1″ thick.
Housings made of high impact poly carbonate and a clear acrylic urethane lens.
Materials are UV stabilized to resist discoloration.
Adhesive reflector tape included to allow user to comply with most vehicle regulations.
Solder seal connectors provided for connecting to OEM wiring harness.