🔥 Get Ready for the Motobilt Labor Day 15% Off Sale! 🛒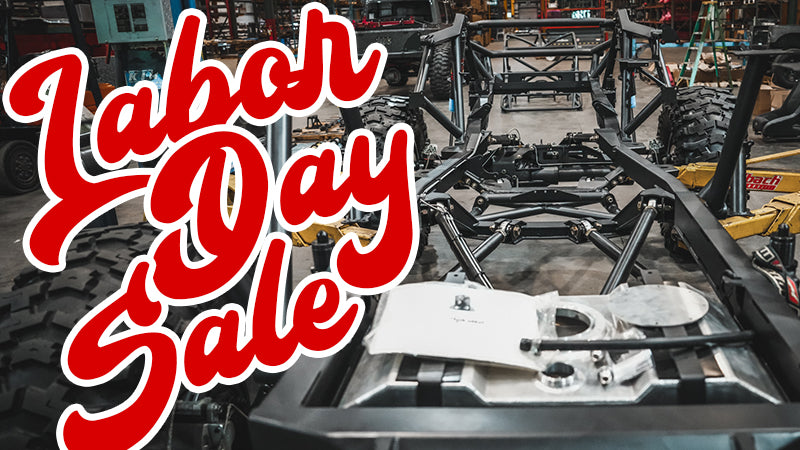 🔥 Get Ready for the Motobilt Labor Day 15% Off Sale! 🛒
Summer might be winding down, but the Motobilt excitement is just getting started! Our highly anticipated Labor Day Blow Out Sale is here, and trust us, you won't want to miss this! Get your off-road game strong with a whopping 15% off on all Motobilt brand products. It's time to rev up your ride and gear up for your next adventure.
NO DISCOUNT CODE NEEDED. SIMPLE ADD PARTS TO THE CART AND SEE THE DISCOUNT AUTOMATICALLY APPLIED.
🚀 New Product Releases to Elevate Your Ride!
We're thrilled to unveil some incredible additions to our product lineup that will surely get your engines roaring:
New Fenders for a Bold Look: Elevate your Jeep's style with our all-new fender options. Whether you're rocking a Jeep YJ, TJ, or LJ, our updated fenders will take your ride to the next level. Choose from steel or aluminum, and enjoy improved clearance, durability, and a sleek appearance.

TJ/LJ Aluminum Cowl Armor: Protect your Jeep's vital components with our TJ/LJ Aluminum Cowl Armor. Crafted with precision, this armor adds a rugged yet stylish touch to your Jeep while safeguarding against debris, rocks, and other trail hazards.

Diesel Gladiator Skid Plate System: Attention, Gladiator owners! We've got something special for you. Our Diesel Gladiator Skid Plate System is engineered to provide superior protection to your diesel-powered Gladiator, ensuring you can take on any terrain with confidence.
⏰ Don't Miss Out - Limited Time Offer!
The clock is ticking, and the Motobilt Labor Day Sale is your chance to grab these incredible products at an unbeatable price. Whether you're a seasoned off-road enthusiast or just starting your journey, this sale is the perfect opportunity to upgrade your ride and conquer the trails like never before.
💥 Spread the Excitement and Win Big!
But wait, there's more! We want YOU to be a part of the excitement. Share this blog post on your social media pages using the hashtag #MotobiltLaborDay and tag us @Motobilt_inc. Show your love for off-roading and be a part of our amazing community!
🔗 Shop Smart, Save Big!
Head over to our website to unlock the power of this epic sale. Remember, this limited-time offer is your ticket to outfitting your Jeep with top-notch Motobilt products without breaking the bank. Don't miss your chance to save big and elevate your off-road experience.
At Motobilt, we're not just selling products; we're igniting your passion for adventure. Join us this Labor Day and gear up for unforgettable journeys ahead!
Stay tuned for more updates and happy off-roading, fellow trailblazers! 🌄🚙
#MotobiltLaborDay #OffRoadAdventure #TrailReady #LaborDayBlowOut #JeepLife
---