Alex's Red JL Build Goes Home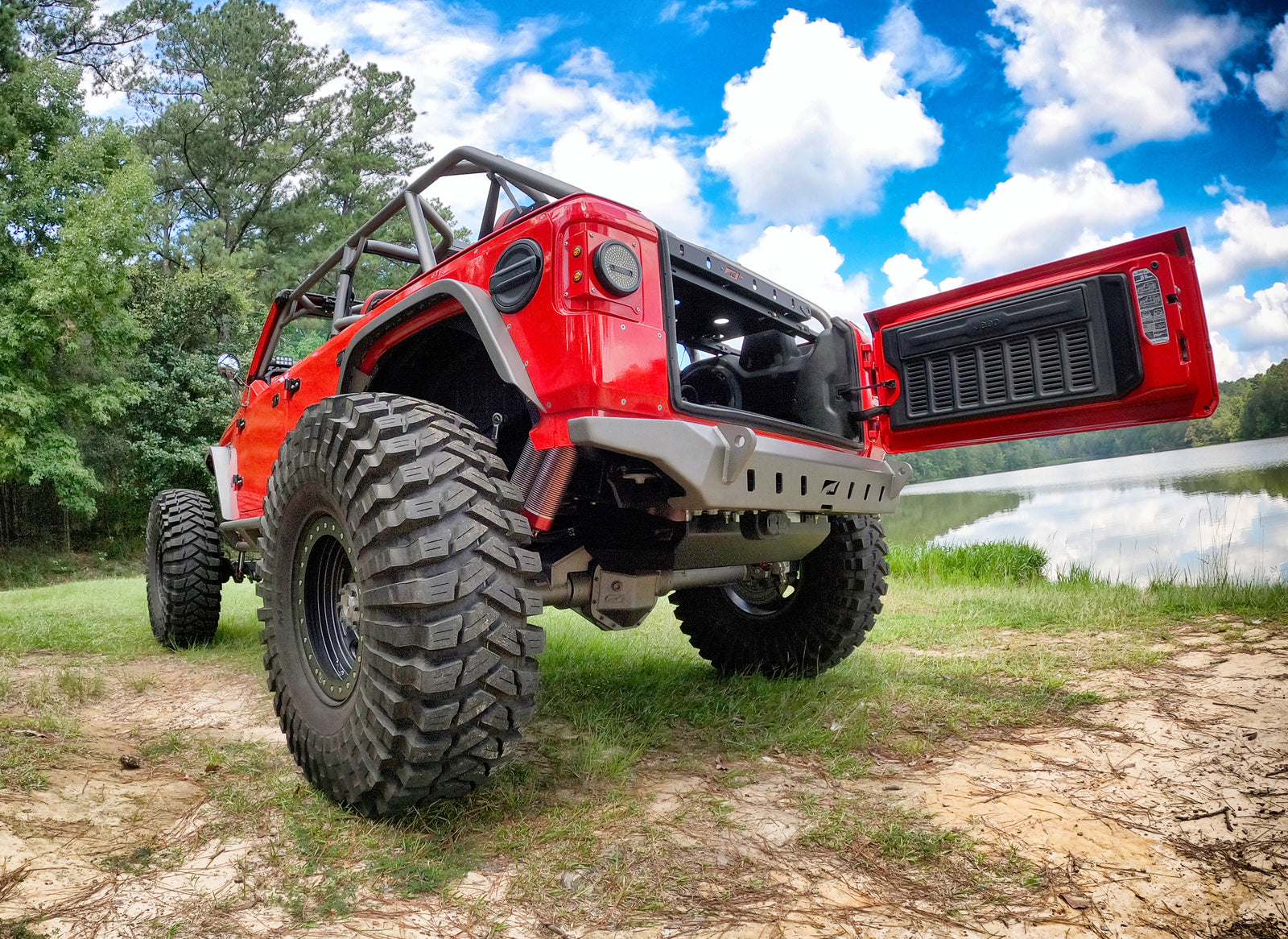 It's always a bittersweet thing seeing another Motobilt build leaving the Motodome. The design team puts their heart and soul into these builds, and every other member of the Motobilt team contributes in their own way, from the production floor all the way back to me, The Media Guy, taking the photos and making the videos. So you get attached to these builds, get used to seeing them daily. So watching them go as I said is bittersweet. 
Around January 2019 Alex brought his JL to Motobilt with less than 5000 miles on it. Before he left we put the JL up on the lift and stripped the axles and transfer case "for one of my best friends Cody Davis to use on his Motobilt YJ build (@the_altered_yj)."
Alex's overall goal for the build was an LCG (low center of gravity) build on 1 tons with ORIs, on 42s, flat belly, half doors, B pillar chop, custom cage and some PRP seats. Now a lot has happened with Motobilt since Alex and Dan met back in 2017. We've moved shops twice as Motobilt expanded and grew the business and hired new employees. There are always delays with builds, as Motobilt is focused primarily on manufacturing, and Alex has been understanding throughout those delays.
But I would say that the wait has paid off. This is one of the baddest JL's you'll find now. Bender and the Design Team have turned out a ride that Alex is going to have a lot of fun with. We can't wait to see photos from out West when Alex goes wheeling. 
You can see even more about the build here. 
---