DIY Bead Lock Kits are COMING SOON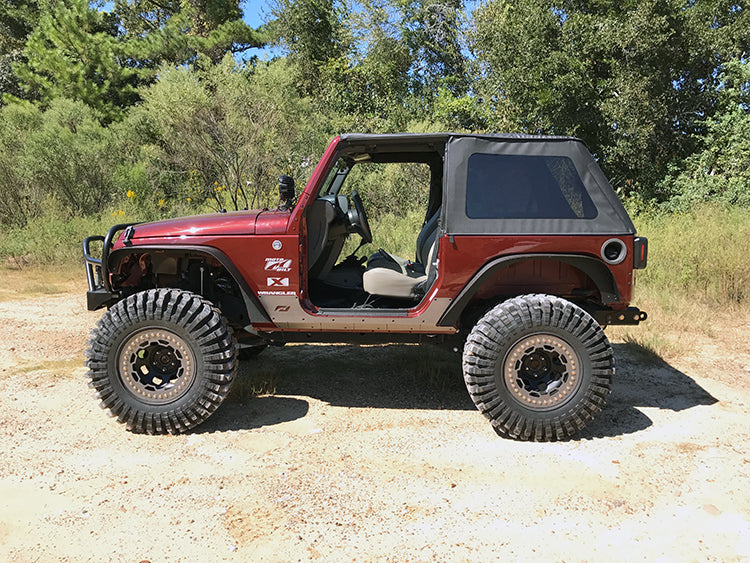 We have been working to get the pricing set for a new line of DIY Bead Lock Kits at Motobilt. We are going to start them at $199 for a 15" wheel plus options such as anti-coning rings, and more. The bead lock kits are CNC plasma cut here at Motobilt. The material used on the set pictured here is a 3/16" steel for the inner ring and 1/4" for the outer clamping ring. This DIY bead lock kit was designed to weld to a steel wheel. They are considered an off-road use only product. A qualified welding professional is required to weld the inner ring to the wheel. When welding DIY Bead Lock Kits on it is important make sure the weld is completed with no gaps or holes. If not your tire will leak down. This image shows the inner ring. It sits inside the lip of the steel wheel to help center the ring.

This image shows the outer clamping ring. This ring is the one that clamps the tire to the inner ring.
The Motobilt DIY Bead Lock Kits we be offered in various designs and for 15", 16.5", and 17" wheels. We will add other sizes at some point in the future. If you have any questions feel free to call 334-219-2333.
---