Easiest Way to Bob the Jeep Gladiator Bed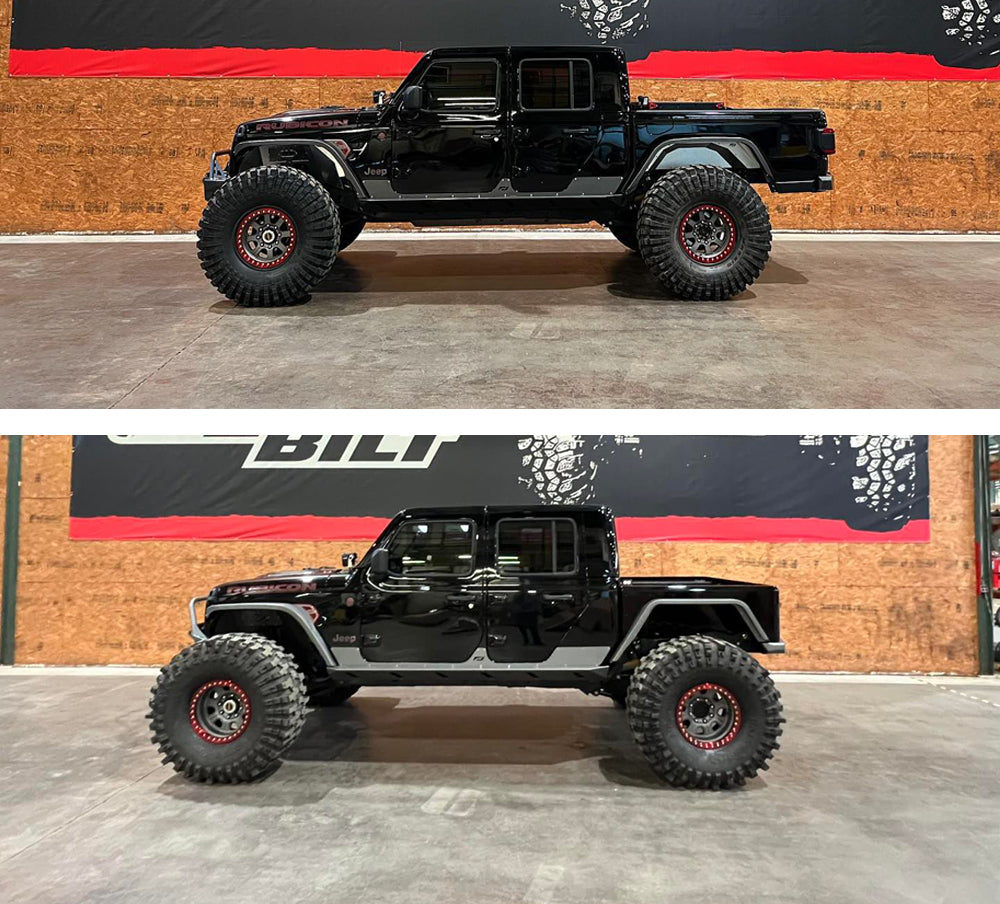 If you found this page you are most likely looking for a way to bob the bed on your Jeep Gladiator.  Bobbing the bed does not have to be expensive and time consuming at a local automotive body repair shop.  The crew here at Motobilt designed a solution to make bobbing the Jeep Gladiator Bed fast and easy. 
The Motobilt Replacement Bobbed Bed ships to you ready to assemble and install. Don't worry there is no welding required to install the bobbed bed on your Jeep Gladiator. There are many reasons to replace the factory bed, and a major advantage is that the Motobilt replacement bed also serves as body armor.  The thin gauge factory bed can easily be damaged when you get into rocks and trees on the trail.  Not to mentioned the factory Jeep Gladiator taillights are placed on the corners of the Jeep and stick out.  Why is this bad? It's a terrible location for the plastic lights if you actually plan to take the Jeep Gladiator off road.  The Bobbed Replacement Bed for the Jeep Gladiator relocates and replaces the factory taillights to a recessed, protected location on the back of the bed. 
---
---
The install process of the Bobbed Bed goes like this:  You remove the factory bed, prepare the electrical which we provide instructions for doing, cut the frame, assemble the bobbed bed with basic hand tools and last paint the bed.
---
---
The kit also includes rear fabricated fenders, a rear bumper designed to fit high and tight, tail lights, side marker lights, back up camera relocation kit, license plate light and more. Again think of it this way: the Motobilt Bobbed Bed Kit for the Jeep Gladiator is also body armor built to take abuse when off-roading. 
---
---