How Automotive Accessories Boost Vehicle Resale Value: The Motobilt Advantage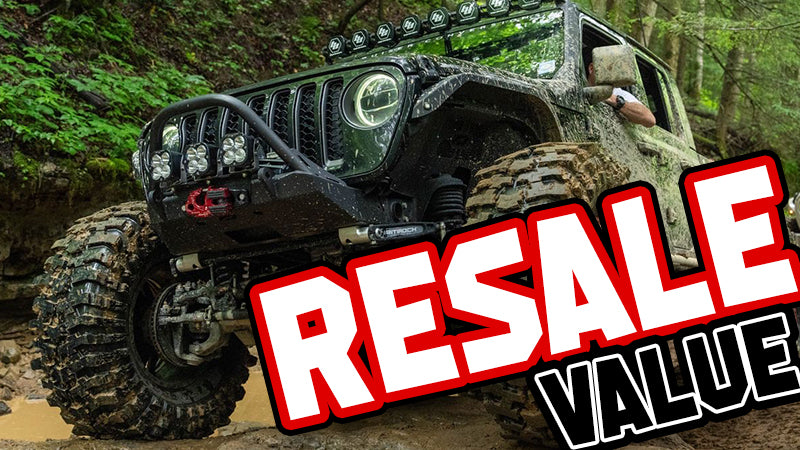 For many vehicle owners, personalizing their ride with modifications is about style, functionality, and performance. Yet, the impact on the vehicle's resale value is often overlooked. Investing in top-tier, American-made automotive accessories, especially from leading brands like Motobilt, can elevate the vehicle's value.
1. The Motobilt Commitment to Quality
Quality is paramount when modifying a vehicle. Motobilt, an American brand, ensures each product is crafted with precision and expertise. When potential buyers recognize trusted brands like Motobilt on a vehicle, it instills confidence and can enhance the vehicle's market value.
2. Elevate Resale Value with Premium Accessories
Certain modifications can deter potential buyers. However, vehicles equipped with durable, American-made parts from reputable brands often command higher resale prices. This is especially true for off-road enthusiasts who value robust and reliable accessories.
3. The Appeal of Ready-Made Adventure Vehicles
Many buyers, especially newcomers to off-roading, prefer vehicles already equipped with premium accessories. A pre-built vehicle, especially one outfitted with Motobilt products, offers a hassle-free, adventure-ready purchase.
4. Financial Benefits of Accessorized Vehicles
Purchasing a vehicle already accessorized allows buyers to finance the entire amount, including the accessories' value. This contrasts with buying a base model and paying separately for modifications.
5. Why Choose Motobilt?
With a diverse product range, from rugged bumpers to sleek fenders, Motobilt stands out in the off-roading community. Their commitment to American craftsmanship and innovation positions their products as top choices for enhancing vehicle performance, aesthetics, and resale value.
---
1 comment
---
---