Hunter DuBose Unleashes the Motobilt Jeep Gladiator at The Great American Crawl!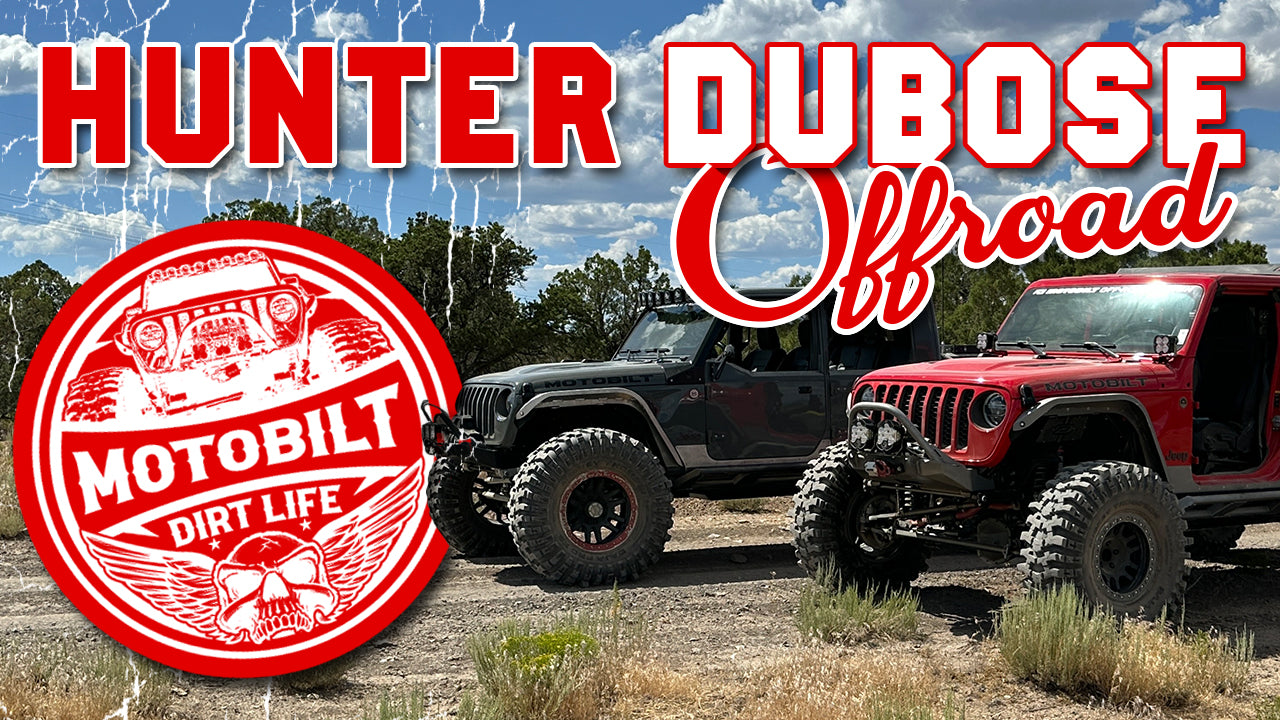 Hey Off-Road Enthusiasts,
We've got an exciting story to share with you today! Our very own Hunter DuBose recently had an off-roading adventure like no other at The Great American Crawl event in Montrose, CO. 🚙🏞️
Let's dive into the action-packed journey that unfolded during this epic event!
A Cross-Country Trek: Dan DuBose, accompanied by our trusty Motobilt truck and trailer, set out on a long journey across the country hauling AlumiBOB and the red Motobilt Jeep Gladiator. With everything prepped and ready, they arrived in Montrose, CO, just in time to pick up Hunter from the airport. It was a close call, but they made it work like true off-road champs!
Wheeling in Style: Arriving a day ahead of the event, the Motobilt team had the trails all to themselves. With the adrenaline pumping, they wasted no time and headed straight for the "Scratch and Dent" trail. Now, if the name alone doesn't intrigue you, the trail's reputation certainly will. But hey, when it comes to wheeling, a little rock rash is all part of the fun! All three Jeep Gladiators, including Aaron Mercer's, were in for an exhilarating ride that left them all with some serious trail badges of honor. 🏅
Meeting New Fans and Making Memories: The real highlight of the event was the chance to meet passionate off-roaders who love the Motobilt brand just as much as we do. It's always a joy to introduce new folks to our growing Motobilt family! With plenty of laughs and shared stories, we formed new connections and strengthened old ones, creating memories that will last a lifetime.
Looking Ahead: The Motobilt crew left The Great American Crawl event with hearts full of gratitude and excitement. We can't wait to hit more events, explore new trails, and share the thrill of off-roading with each and every one of you!
Remember, at Motobilt, we're more than just a brand; we're a family of off-road enthusiasts brought together by our love for adventure and a shared passion for building tough and reliable products.
Stay tuned for more thrilling adventures, exciting events, and awesome new products coming your way! Join the Motobilt family today, and let's conquer the trails together! 💪🌟
Until next time,
The Motobilt Team
---