Jeep CJ-7 on 43" SX Swampers and 1 ton axles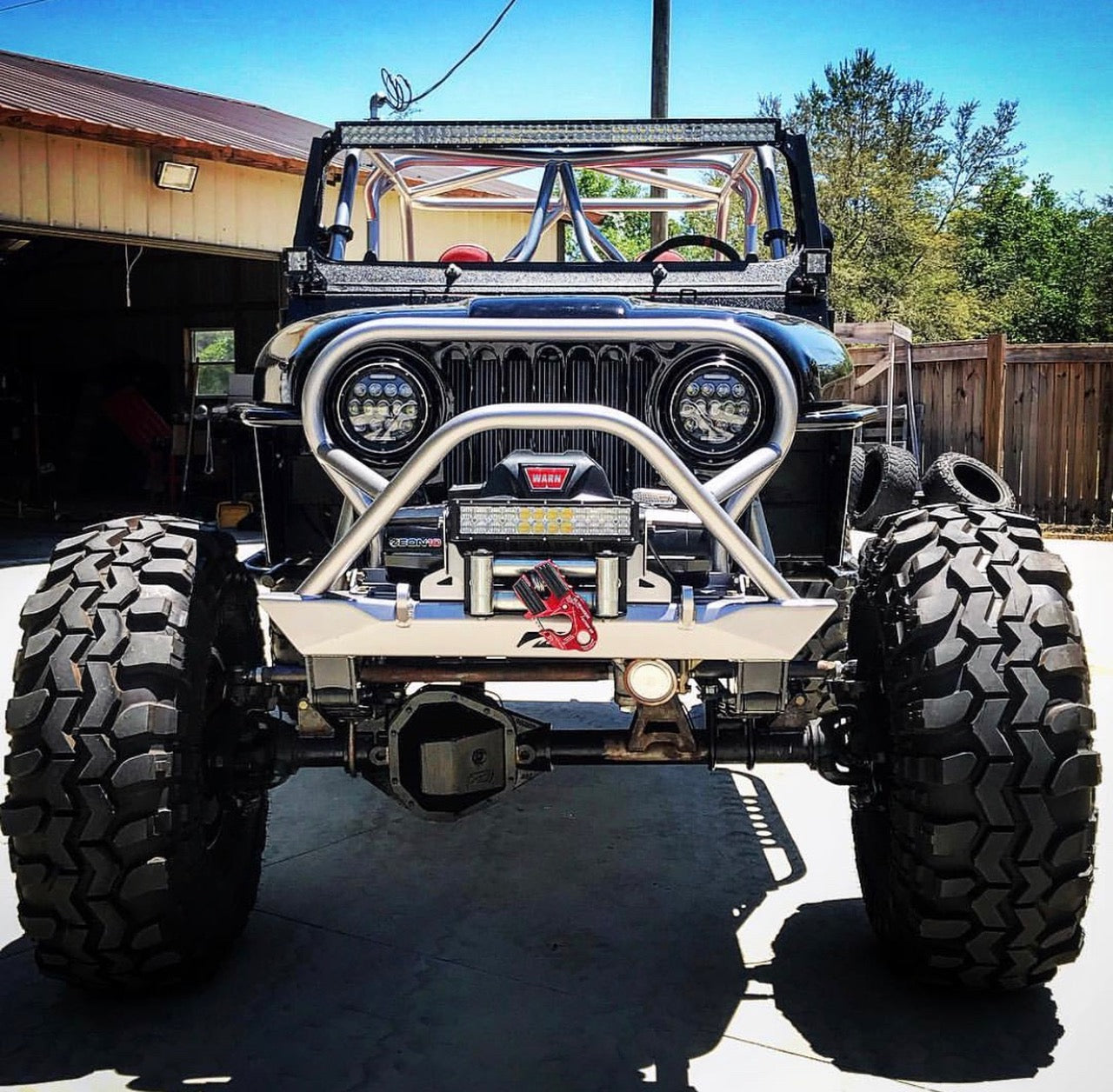 CJ lovers, this build is for you... 
The owner of this Jeep wanted a proven setup. Dan DuBose is the owner of Motobilt and the creative designer of this amazing CJ-7. He has built world class off road race cars with the most advanced technology of the time. With the customer's budget concerns, we opted to utilize leaf springs by combining budget friendly parts that are trail capable. The tear down process began by stripping the axles and suspension from the frame. 
The use of of a Motobilt full width axle kit and rear stretch kit are the 2 key components in this build. They allowed the use of full width one ton chevy axles front and rear. The rear stretch kit also allows for a wheelbase improvement of approximately six inches. This increase in wheel base allows for better drive line angles, departure angles and increased hill climbing abilities.
The benefits of the full width one ton axles are not just their amazing strength, but the stability they provide. The one tons are approximately 14 inches wider overall than the stock CJ axles that came factory equipped. This extra clearance allows for the use of massive off road tires. Initially, a set of 39.5 x 18 boggers were going to be utilized. That was until a set of 43" SX super swampers and 17" HD Trail Ready bead locks became available.
---