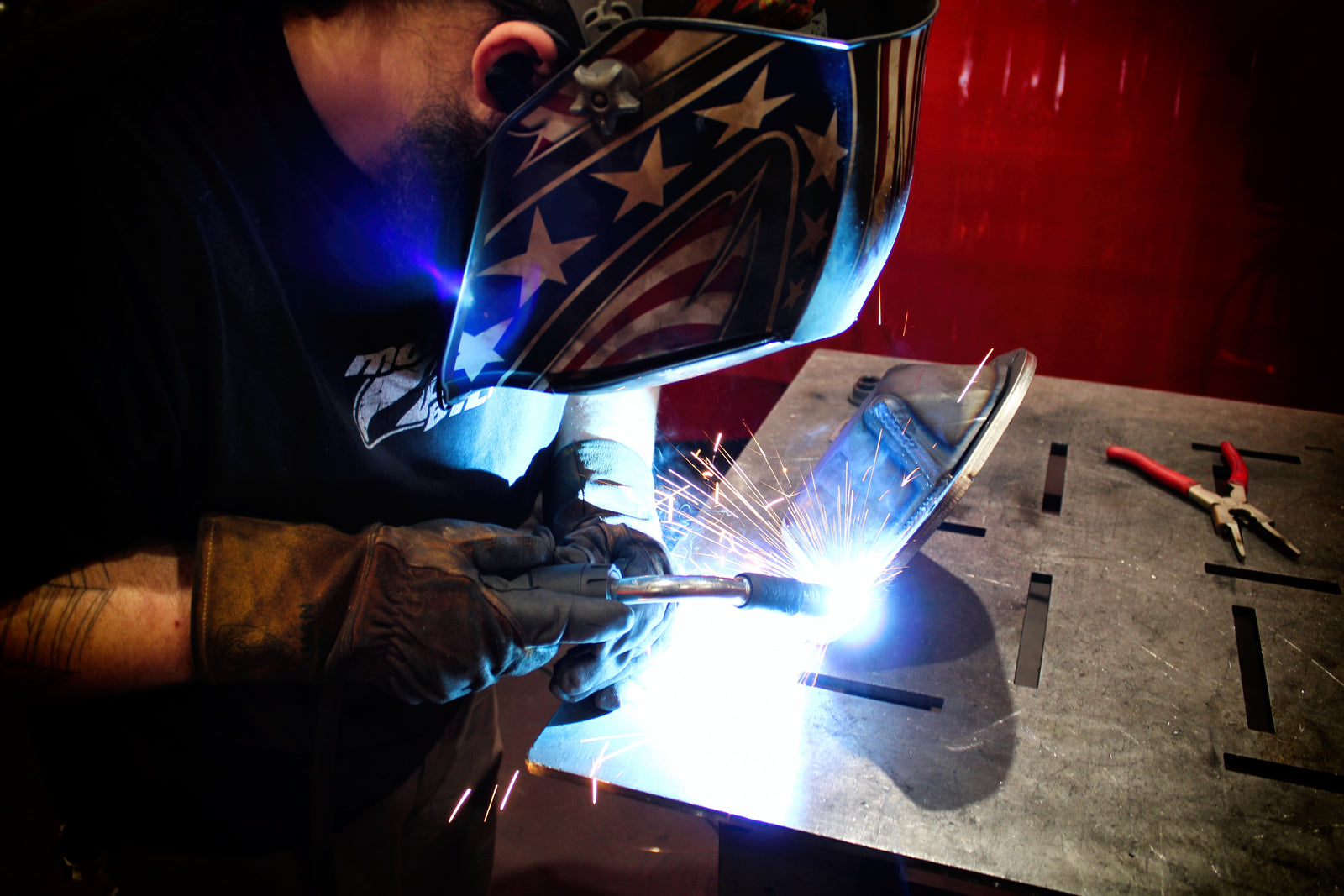 Want to come and work with an outstanding team of dedicated professionals? Do you want to actually look forward to getting up in the morning to go to work? 
Well Motobilt is looking for you right now. Come join our team and be part of something bigger than yourself. We're known far and wide for the aftermarket Jeep and off-road vehicle products we manufacture such as bumpers, body armor, skid plate systems, DIY builder parts for the DIY fabricator and more. We also offer laser cutting services, and ship custom jobs all over the nation. 
Motobilt, Inc. is located in Ozark, Alabama. We are very close to the Florida panhandle and Panama City Beach. Dothan, Alabama is close by giving access to excellent restaurants, music venues and more. Combined with a fairly low cost of living, it's a great place to locate and raise a family. 
So contact Jennifer Holland RIGHT NOW. Below are current Motobilt job openings:
Production Assistant
As Motobilt's Production Assistant, you will assist the Chief Operating Officer with production scheduling and perform inside sales functions.

Production Assistant is entry level position which presents an incredible learning opportunity for the right person. Qualified candidate should possess excellent communication skills on the telephone, email and in person. Extensive experience with computer programs, such as Microsoft Word, Excel and Gmail are imperative. Production Assistant will need to be organized, prompt, reliable, hard-working and computer savvy.

Job functions would include quoting, scheduling production, ordering materials, communicating with customers, and programming a laser and press breaks via computer programming software.
---
Press Brake Operator
Motobilt Inc, in Ozark, Alabama is currently in search of an experienced Press Brake Operator. Qualified candidate should have experience operating a CNC press brake, reading blueprints or plans, machine operation and maintenance, have the ability to read calipers, angle finders, tape measure, and make adjustments to the machine to control speed, material feed and path. Good math skills, problem solving skills, attention to detail, mechanical and technical skills.
---
Mig Welder
The ideal candidate for this position will have extensive experience in mig welding and finish grinding. Tig welding experience a plus. Candidate should have knowledge welding and grinding a variety of thicknesses of sheet metal in a production setting. Someone who simply knows how to weld would not have the desired experience for this position.
---
Metal Finishing Technician
Are you good with your hands?
Do you work well with a team?
Can you run an angle grinder and DA sander?
Do you feel like working with your hands allows you to be artistic?
Are you looking for a full time, Monday through Friday 8:00am until 5:00pm position in Ozark, Alabama?
Could you or your family benefit from company- assisted BCBS Health Insurance?
If you answered yes to those six questions, keep reading. You could be the next Metal Finishing Technician at Motobilt!
---
Technical Sales
This is a technical position which will require candidate to answer specific suspension questions, have knowledge of off-road parts and processes and provide technical assistance to customers. Technical Sales Rep will develop and maintain a high level of knowledge of Motobilt parts and participate in relevant internet forums responding to customer questions regarding Motobilt parts.
---