Motobilt Magic in the Making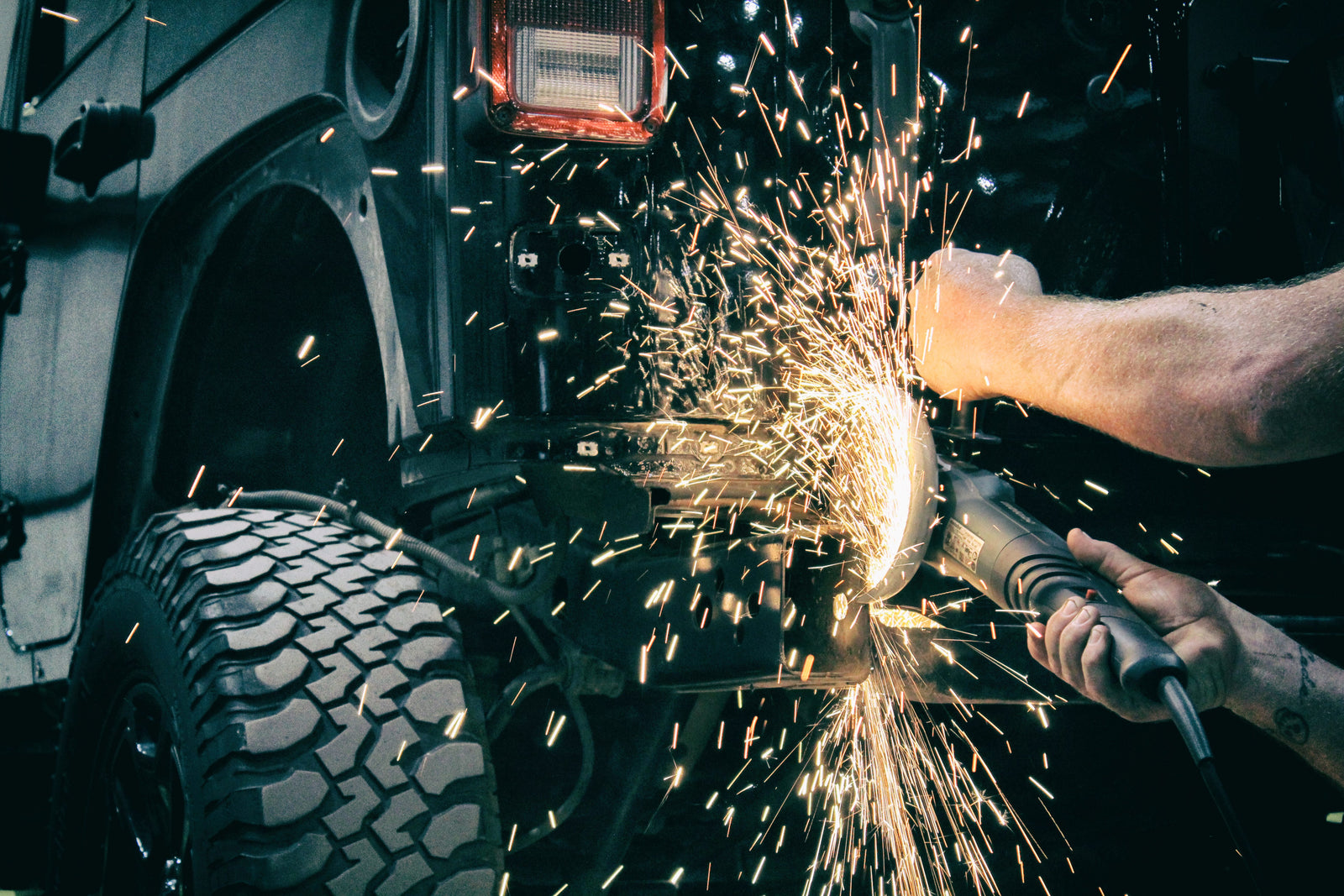 One of the things I get the pleasure of doing at Motobilt is taking photos of testing new designs and capturing Motobilt parts being installed.
This past Friday was one of those times.
As Motobilt continues to grow, one of the goals here is to provide quality installation instructions for new parts and as well for some of the classic products that we've sold for a long time. We had two installations to be documented for instructions going at once this past Friday.
We work hard at Motobilt but hard work can be enjoyable around the right people, and the team at Motobilt knows how to do both at once. That afternoon we had some new TJ rocker guards with steps (these will be released on the website soon), as well as the Motobilt frame chop bumper and cross member for Jeep JK/JKU to install, and I decided to get a few candid shots as well. 
In the photos you can see Garret grinding and welding as he installed the frame chop bumper. Hudson DuBose and Hunter work together cleaning and painting a set of Motobilt rocker guards to be installed on his Jeep. Evan and Rob 'Bender' Park work together documenting the install of those TJ rocker guards with steps, and Motobilt Founder Dan DuBose talks with both Evan and Bender. 
Working at Motobilt is a rewarding experience where the opportunities to learn something new never stop. It takes a unique, dedicated mindset to work here and if you think you've got what it takes and want the rewards of hard work to call your own, you can check out our careers page. We'd love to have you as part of the Motobilt team!
---