Sage 8 Studios' Killer LJ Build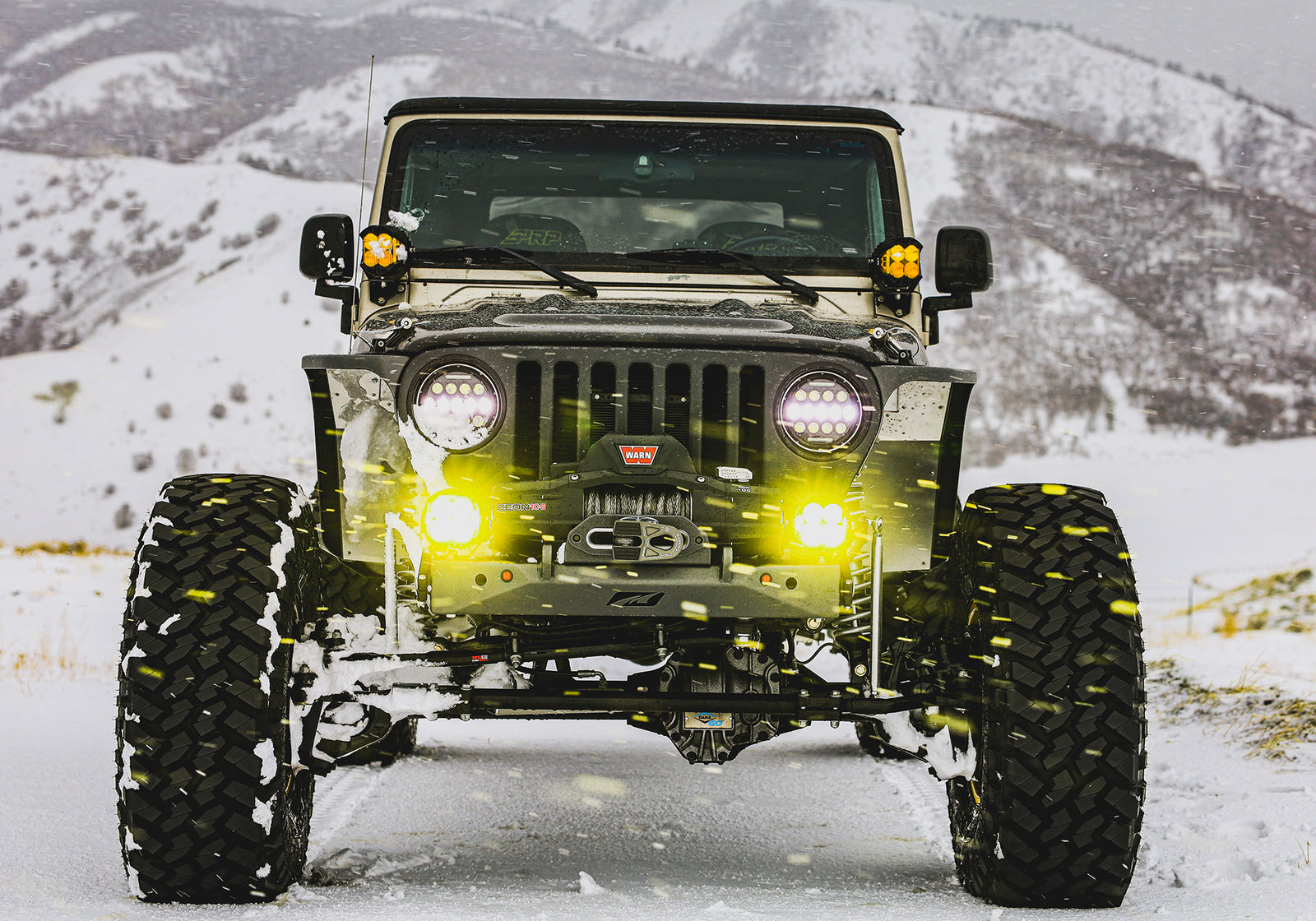 Guest Post by Adam Newman of Sage 8 Studios
It has been my dream to build an LJ since the day they were released. This build has been a long time coming and I finally took the plunge and did it. The build philosophy was simple… to create a rig that would tackle tough trails, bomb the fast section, but still be a suitable daily driver and be reliable - in a perfect world right? Well, I think we accomplished that goal.


The build started with a 2005 Jeep LJ Rubicon. I knew I wanted to keep it a LCOG build and achieve about a 115" wheel base so I started cutting it apart on my garage floor.
I shaved all the stock brackets, installed the Motobilt 4 Link Suspension Mount Skid System for Jeep TJ / LJ and started mocking up the new Spicer UD 60 Axles under the jeep. I wanted to keep the tires at the four corners of the jeep with out the need for a comp. 115' in my opinion is about the best wheelbase on an LJ. I mocked up the link lengths using PVC pipe and came up with the overall stance and wheel base I wanted and then fab'd up the new links out of 2".250 wall DOM. From there I installed all of my armor so I could cut my opening in the blank corners which worked out perfect.
Next up it was time to get the jeep sitting on its own weight so I began chopping the frame to install the rear coil over towers. I installed the rear coil overs with the jeep set at full stuff to achieve the very most up travel I could. Same on the front.


Now that the jeep was sitting on its own weight it was time to send it off to Impulse Offroad for them to finish welding everything and work their magic on the steering and front suspension setup.
While at the Impulse shop they dialed in my rear coil over set up as well as built the front tract bar and steering setup. Because I wanted to be able to drive this thing down the freeway I went with a hydraulic assist set up from PSC. This all went together using Steer Smarts Aluminum Tie Rod and Drag Link as well as a Steer Smarts Yeti Track bar from a JL. Everything works perfect together and the best part is it is easy to source parts for it when things need to be replaced.
From there Impulse Offroad buttoned up all the little finishing details including new brake lines, wiring and so on. They did a killer job making everything look neat and clean.


The Jeep turned out exactly how I wanted and more. It is an absolute beast in the rocks and drives down the road as good or better than a stock jeep. In fact I drove it 7 hours to Sand Hollow (all freeway) at 80MPH and it handled it like a champ! Huge thanks to the team at Impulse Offroad for building such a versatile rig.


Huge shout out and thanks to all my build partners especially Motobilt, SteerSmarts, Nitto Tire, Baja Designs, Impulse Offroad, and Vector Offroad. I couldn't have done it without you guys!
Motobilt Products in this Build: 
---