The next Motobilt build begins - Alex's Red Jeep JL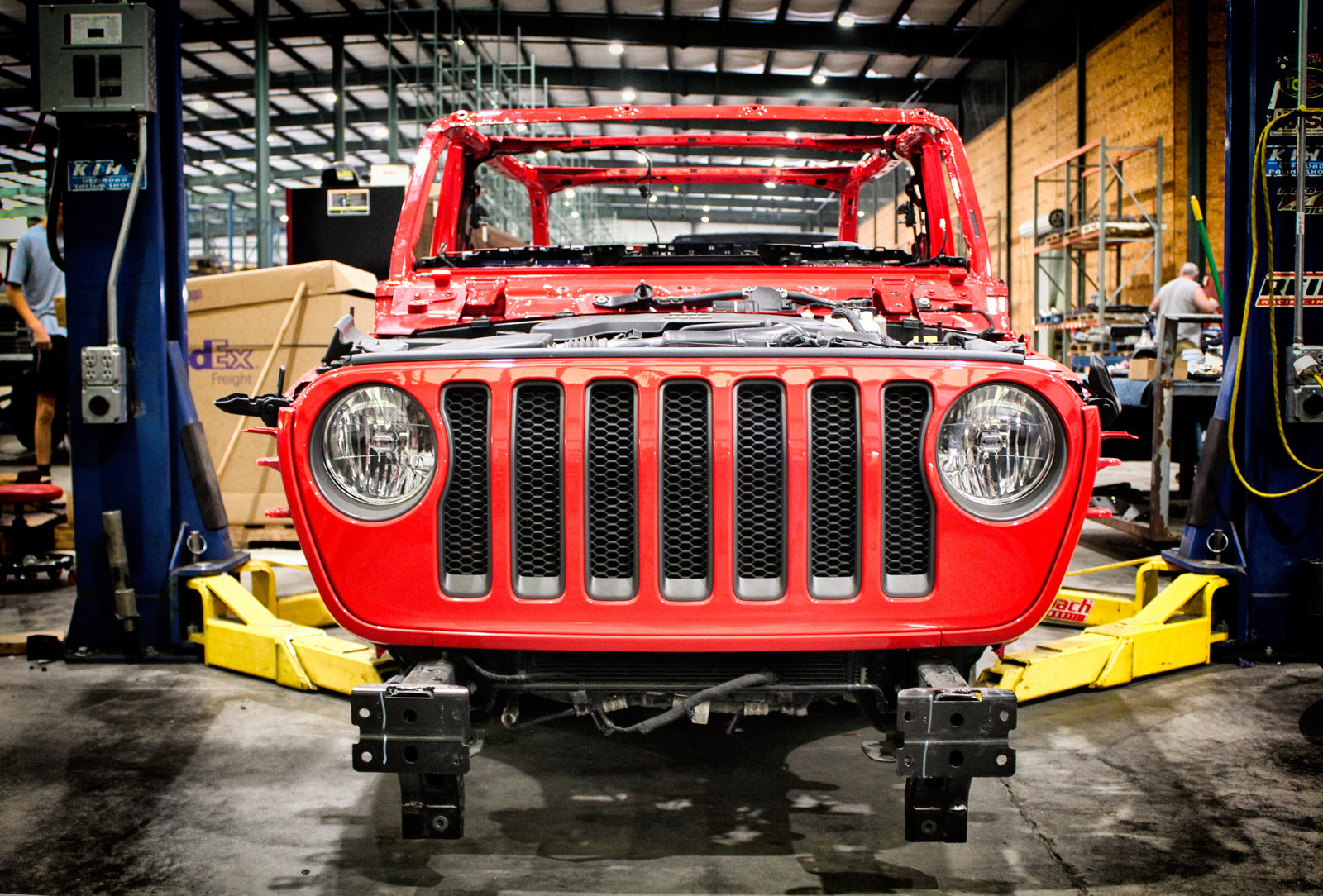 Well now that Charles Hansen's Tan TJ build is done, it is time for the Motobilt team to move on to the next build, which will be Alex's red Jeep JL. 
There's a lot to be excited about on this build, as the Motobilt team has already put hours into design already. Rob 'Bender' Park recently got the JL stripped down and ready for prototyping parts, and he and the CAD design team will work together to brain storm new Motobilt products that will show up here on Motobilt.com in the future. As founder Dan DuBose might say, "so much awesome is going into this build." 
So what kind of 'awesome' you ask? I'll give you a taste, but we're not spilling all the beans yet. 
We'll be adding in lots of existing Motobilt products already, including a flat-belly skid plate, front and rear Motobilt fenders, our Crusher series front bumper with recessed winch mount, rocker armor, corner armor, and more. 
And and we can't forget the recently-designed Motobilt round tail light conversion kit!
What about the drivetrain? How about a Fusion Elite kingpin 60, 73.5" front axle and a Fusion Elite big tube, shaved 14 bolt, 73.5" rear axle? 
 We'll be putting on 16" ORI shocks and this soon-to-be-beast will be riding on 42" Maxxis Trepadors with 17" bead locks. Son! 
Like I said, we're not ready to give away all the details yet. Some nifty secret squirrel fun is going on, too. Oh, and since Dan's already mentioned it on Facebook, the Motobilt team is working on a new design for JL half doors for this JL build, which will be making its way to our product line when completed. 
So much awesome, indeed. Stay tuned for more blog posts on the Motobilt Red JL build and be sure to follow us on social media to stay up to date on this build and everything else going on here! (social media links below this post). 
---