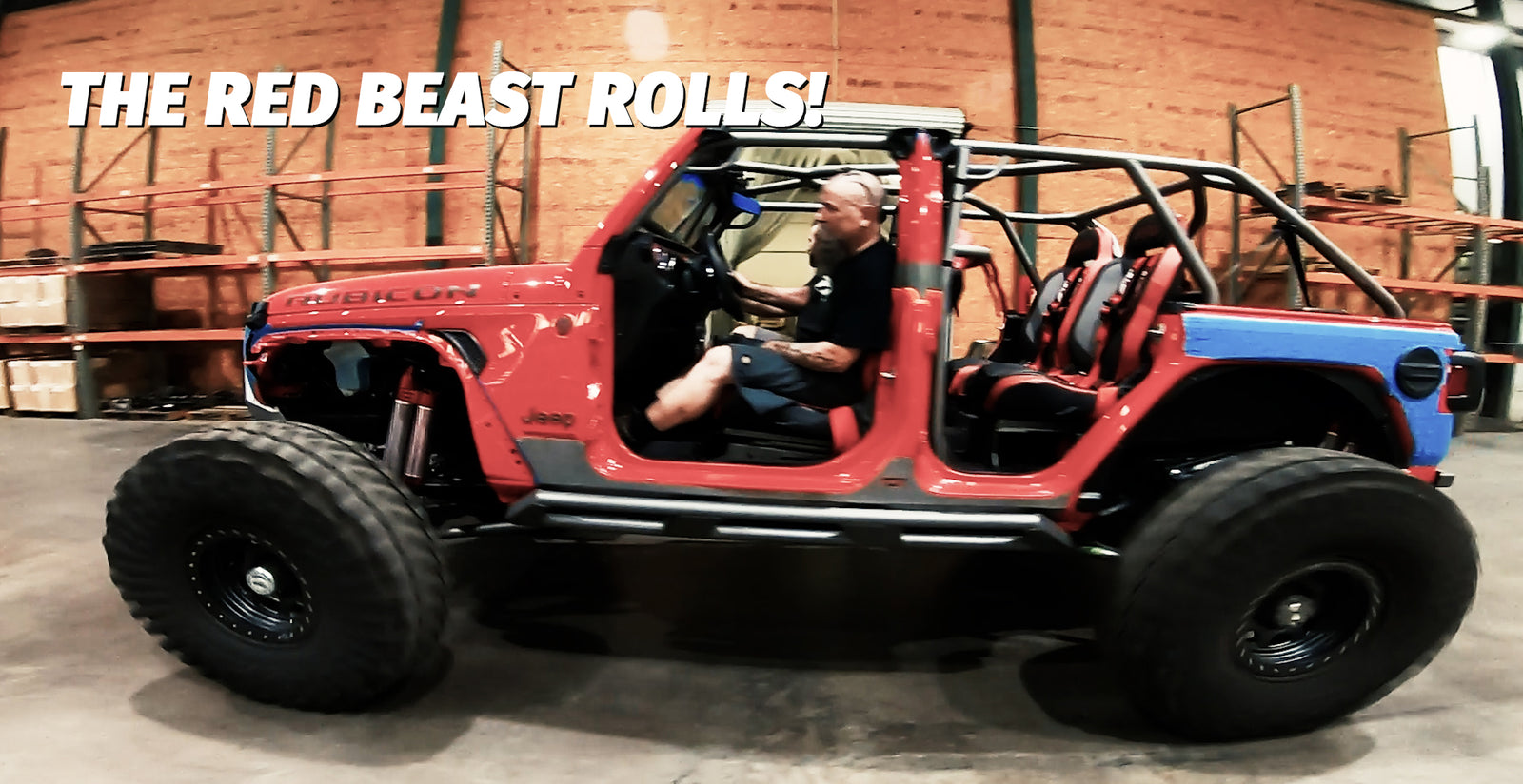 If you've been keeping up with the Red JL build, then you know the Design Team and Rob 'Bender' Park have been fabricating an absolute beast of a JL. She was pretty well stock when they stripped her down:
And, well, suffice it to say, she don't look like that no more:
And yesterday, a major milestone was hit: THE RED BEAST ROLLS! Rob 'Bender' Park cranked her up and when I heard it I grabbed my trusty GoPro and headed into the warehouse to capture it on film. 
Bender was testing out the brakes, front and rear as well as the steering. To quote Bender, 'There's still a little air in the steering, and we're running off the stock master cylinder. I'm feeling for a mushy pedal. The front brakes are working great. The rear aren't doing so well, so I think I'm going to add a couple of residual valves to the rear, and that'll hold pressure on the rear brakes and that way we get a little more brake volume to the rear.'
We know Alex Heuman who owns this beast is getting very excited to take this thing out to the trails. Hell, we're excited to see him wheel it when she's all done and buttoned up. 
---