This is so Satisfying to Announce!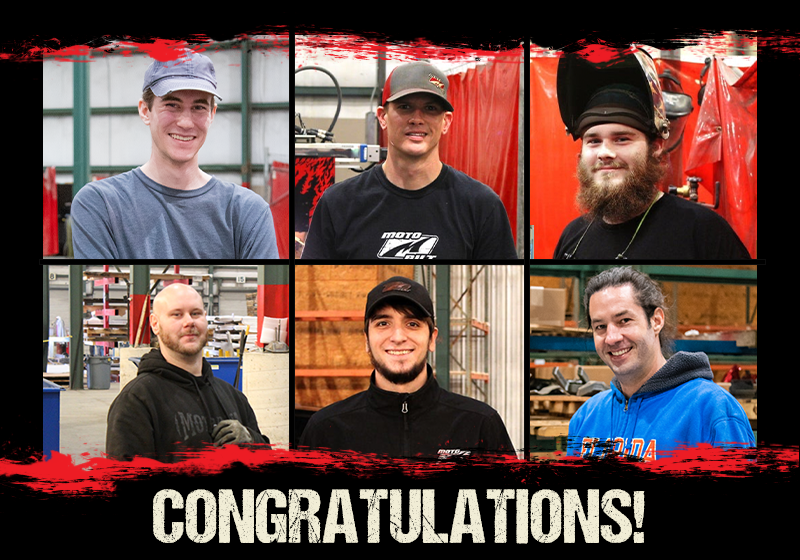 After asking around the shop, we couldn't quite figure out how these guys got their promotions.
Best we can figure is it must have been their strong work ethic, dedication to the job, maybe even their likability? All jokes aside, let's congratulate our well-deserving team members who earned promotions! Motobilt has seen excellent work from these employees over the period of time they have been here. We can wholeheartedly say that these team members are bringing positive changes to this company.
Ryan - Inventory Manager (no longer questions answerer) 
→
Jordan - Press Brake Operator 
→
← 
Jeremiah - Metal Finishing Manager
Sanden - Material Handler 
→
Everyone here knows these guys have worked incredibly hard to earn their new positions and are well deserving of the recognition and new responsibilities.
We at Motobilt are looking forward to seeing more great work from these awesome employees!
Are you a hardworking individual looking for a worthwhile career? One where you can rest assure you will be recognized for your unique skills and talents? Look no further, we would love to see your application.
At Motobilt we are more than just a business, we are a family who is ready to recognize and support our hard-working and outstanding employees.
---