Win $100 Store Credit on Motobilt.com!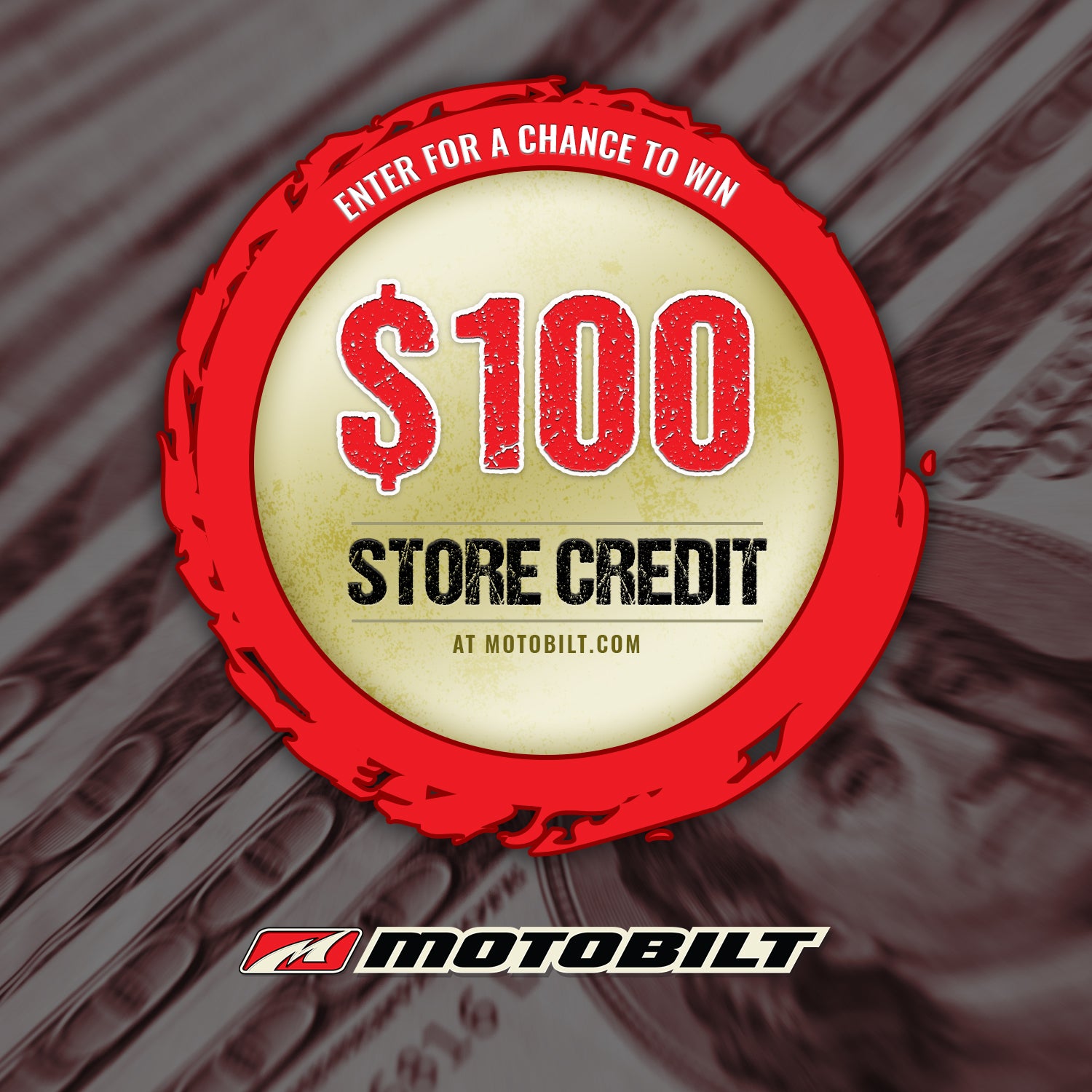 And we have a winner!
This contest has now officially ended and we have a winner. Thank you to everyone who entered!
 What makes a Monday better?
A Motobilt contest, that's what. 
How would you like $100 in store credit at Motobilt.com? 
To enter, either go to https://onehundred.motobilt.com/ or simply fill out the form below in this post. When you enter, you'll have the chance to gain points by completing tasks such as sharing Motobilt Facebook and Instagram posts, commenting on posts, visiting our website and more. It's easy, but you've got to keep an eye out because we will be adding more ways to gain points as the contest continues. 
But hurry: this contest ENDS 6/20/2022, so you don't have a lot of time to grab up all the points you can (Hint: referring others to the contest is your best friend).
So click the link above or sign right up below and get your hands on that $100 in store credit*!
 *Winner will receive a single, one-time use gift code valuing $100 in total. The code cannot be combined with any ongoing sales or promotions, nor be broken into multiple purchases. Purchase total must be $100 or more to use at checkout.
---