Jeep Wrangler JKU Rocker Guards With Steps Now Available.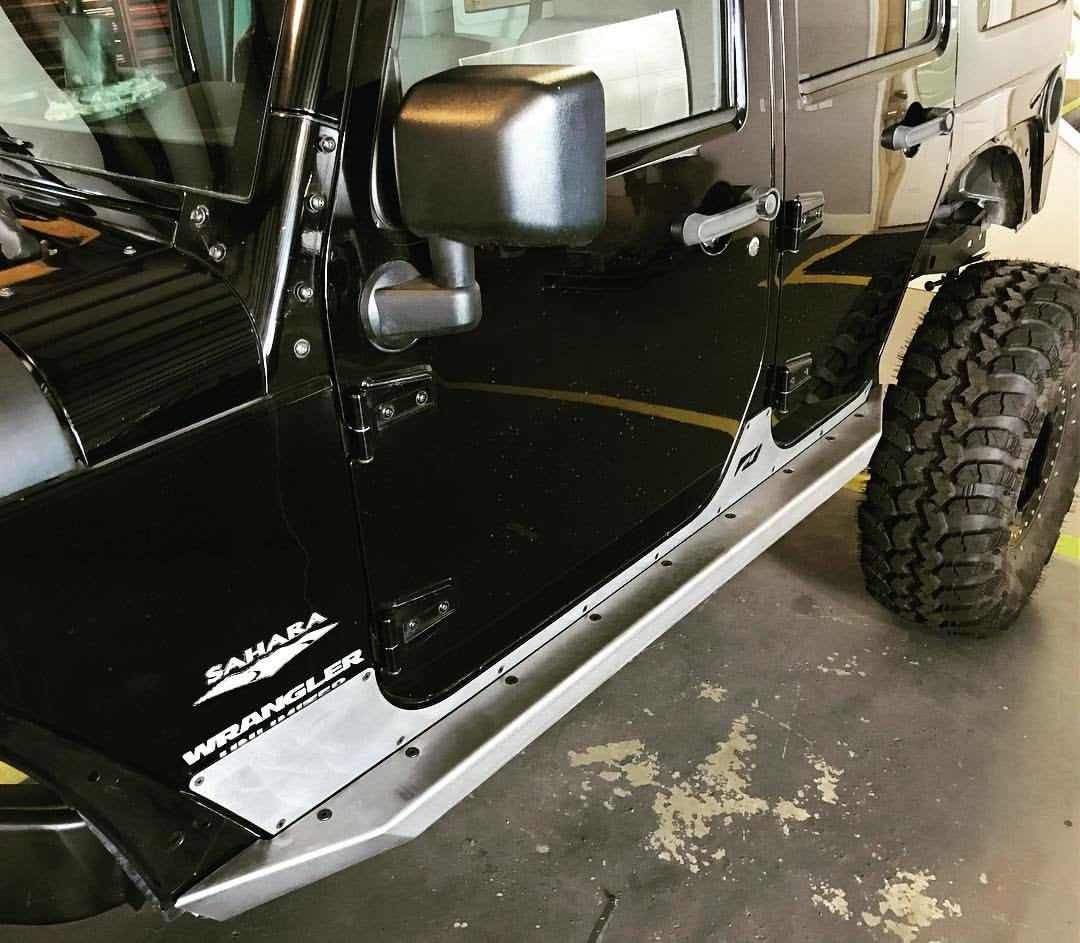 The new Motobilt Jeep Wrangler JKU rock guards with steps are now available for purchase. We are very excited about this new product as we made a major effort to deliver a superior product. Like all of the Motobilt products these steps are made in house at the Motobilt HQ in Dothan, Alabama. We laser cut, CNC form, and hand weld each part. From our 3D modeling to the final packaging at shipment we control every aspect of production in house. We wanted a rocker guard that would take some serious abuse. So we built them out of 3/16" laser cut steel plate, then mounted them with our body armor side panels and to the body mounts underneath the Jeep.

Next we needed to ensure they would actually work as a step so we provided a large area for you to use the length of the rockers. By the way that's a size 13 on the step so rest assure yours will fit too.
Another amazing feature that was needed is a secure high light jack point. We made the rocker guards so that they would have the best clearance possible and be able to slide across rocks and other terrain. Yet we still needed a way to lift the Jeep from the side so we we added 5 locations per side for this very purpose.
The Motobilt Jeep Wrangler JKU rocker guards with steps are available for purchase by
clicking here!
---