New Product Announcement: Ford King Pin Dana 60 Axle Truss & Steering Ram Mount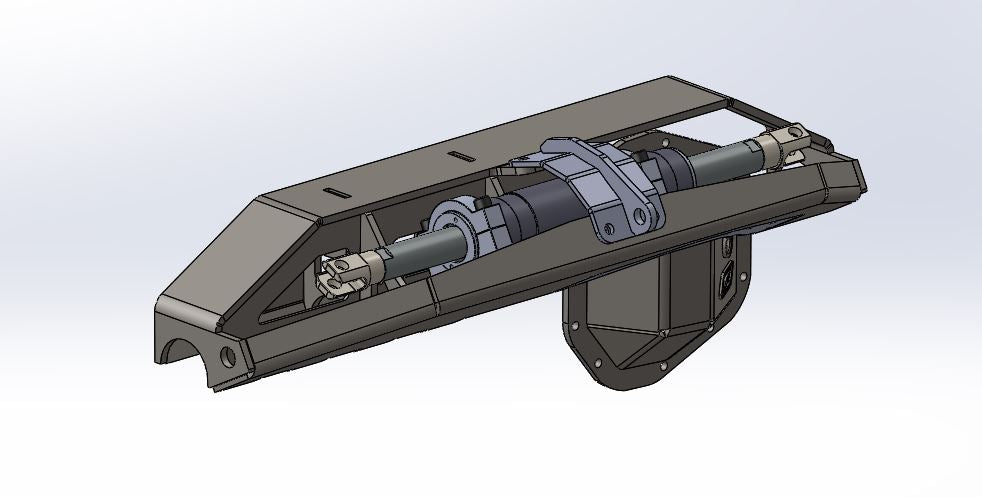 Motobilt's axle truss kits have been on trail rigs, competition off road rigs, and daily drivers. We offer simple axle truss kits for your JK dana 44 or TJ dana 44 axles. Also complete kits such as our Super Duty Dana 60 and GM 14 bolt JK 1 ton axle swap kit. Many of you have seen or used our popular Chevy Dana 60 axle truss and steering ram mount. Now Motobilt brings to you even more with the new axle truss and steering ram mount kit for the 1978-1979 Ford Dana 60 front axle. By popular demand I present to you:

Features
This new kit consists of a full length axle truss and integrated steering ram mount. The main truss is made from massive 3/8" thick steel plate that is both laser cut and cnc bent for a precise fit. There is significant bracing internally with the use of 3/8" & 3/16" thick mounts.
Not only is your axle going to have superior strength it will also have a high clearance mount to protect your 2.5"-2.75" double ended steering ram. This mount allows you to tuck the ram up out of harms way and is completely protected with 1/4" thick cnc bent steel plate.
On top connecting the truss to the front of the steering ram mount is a bracket that provides extra strength and serves as a winch suck down point. A small d ring shackle can be mounted here so that you can attach your winch to it when attempting those extreme climbs. Once you attach and pull the winch tight you decrease your chances of the rig unloading on those steep ledges.
Another awesome option provided are the 2 holes on each end of the truss. These holes can also act as points for a small d ring to be attached.
When designing the steering ram mount we paid special attention to make sure that the ram was placed optimally to work with correctly with after market steering arms.
A removable skid plate around the differential cover allows for full accessibility to work on your differential.
We have additional mounts for coil overs, link tabs, and hydraulic steering rams available for purchase separately and are not included with this kit. Professional welding is required to install this system properly.
---