How To: Cutting the frame for the Motobilt JK frame chop rear bumper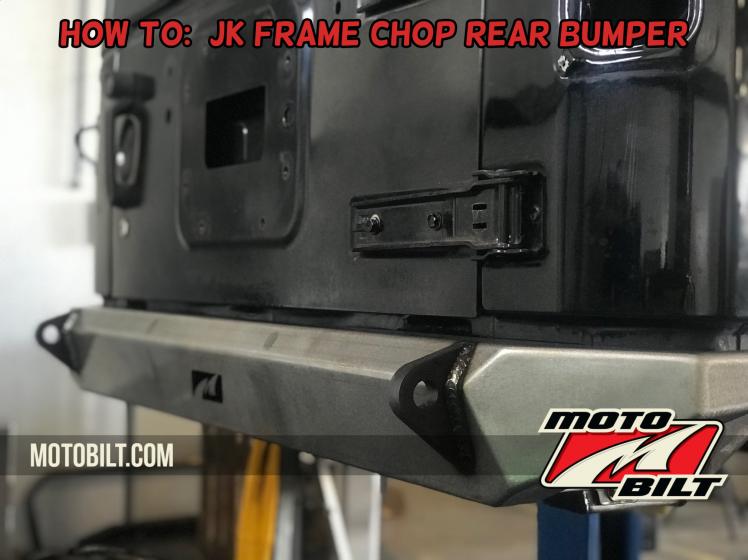 This article focuses on how to modify your factory Jeep JK or JKU rear frame section in order to install the Motobilt Jeep JK Frame Chop Bumper.  The body is only removed to show you a better look at how and where to cut your factory frame rails.   Again, this is intended to be installed while still attached to the rest of your Jeep!
With all of the factory parts removed you're left with just the bare frame rails shown.
The next step is to mark the factory cross member as shown.  This will give you a guideline when making your cuts to remove the factory cross member.
You can use a variety of cutting tools such as a sawzaw or a cut off wheel mounted on an angle grinder.  Be sure to use the proper safety equipment.
Next we provide a flat metal template.
This piece will be placed underneath the end of the frame rails and can be formed by hand to wrap around the frame as shown.
Now use the template to mark your frame.
Next you will cut along this line and remove this section of the frame. 
With this section removed you will press the end cap against the frame and tack it in to place.  
The next step will be to fully weld this end cap all around the frame, bolt the rear cross member in and weld it to the frame.
For more informaion on the Motobilt Jeep JK Rear Frame Chop Bumper part number MB1081 then click here!
---