Install and Review of the Motobilt Tomahawk Frame Chop Bumper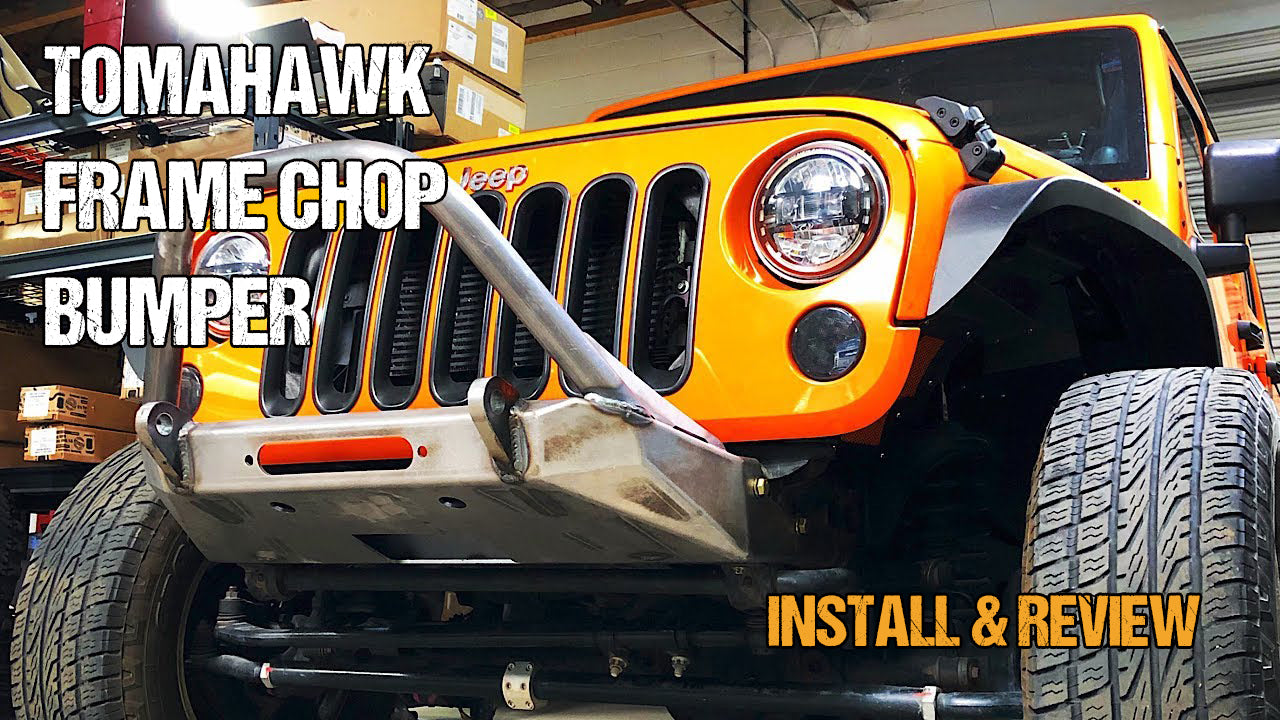 You've probably seen the Motobilt Tomahawk Frame Chop Front Bumper for Jeep JK, JL, JT by now. We released into the wild some time back and it has become a very popular bumper, chosen by all sorts of Jeep folk out there. 
But why has this Jeep bumper become so popular, aside from the killer looks?
That would be the many features the Motobilt Design Team put into it, as well as the precision our the Motobilt Production Team applies in building the Tomahawk Frame Chop Bumper. The upswept look gives you a lot of clearance and an increased approach angle. A second hole in the bottom of the bumper allows you to re-route your winch cable directly downward to suck down your suspension.  This lowers your center of gravity, increasing your vehicles' ability to climb steep obstacles. This concept is widely used in competitive rock crawling. 
Did we mention the number of Jeep Wrangler models that the Tomahawk Frame Chop Bumper covers? Well how about this - 2007 through to current, this bumper fits all Jeep JK (2 door), JKU (4 door), JL (2 door), JLU (4 door) & Jeep JT Gladiator models.
Here at Motobilt, we stay on the lookout for what our customers think about our products for Jeep and off-roading. Alfred Quick (@offcamber_quick) recently posted a video to his YouTube channel where he installs and gives his own thoughts on the Tomahawk. Check it out below. 
The video also covers moving the vacuum pump on Jeep JK / JKU 2012-2018 in order to install the bumper, using the Motobilt Vacuum Pump Relocation Bracket for Jeep Jk / JKU. 
---