JEEP TJ/LJ MOTOBILT CRUSHER FRONT BUMPER INSTALL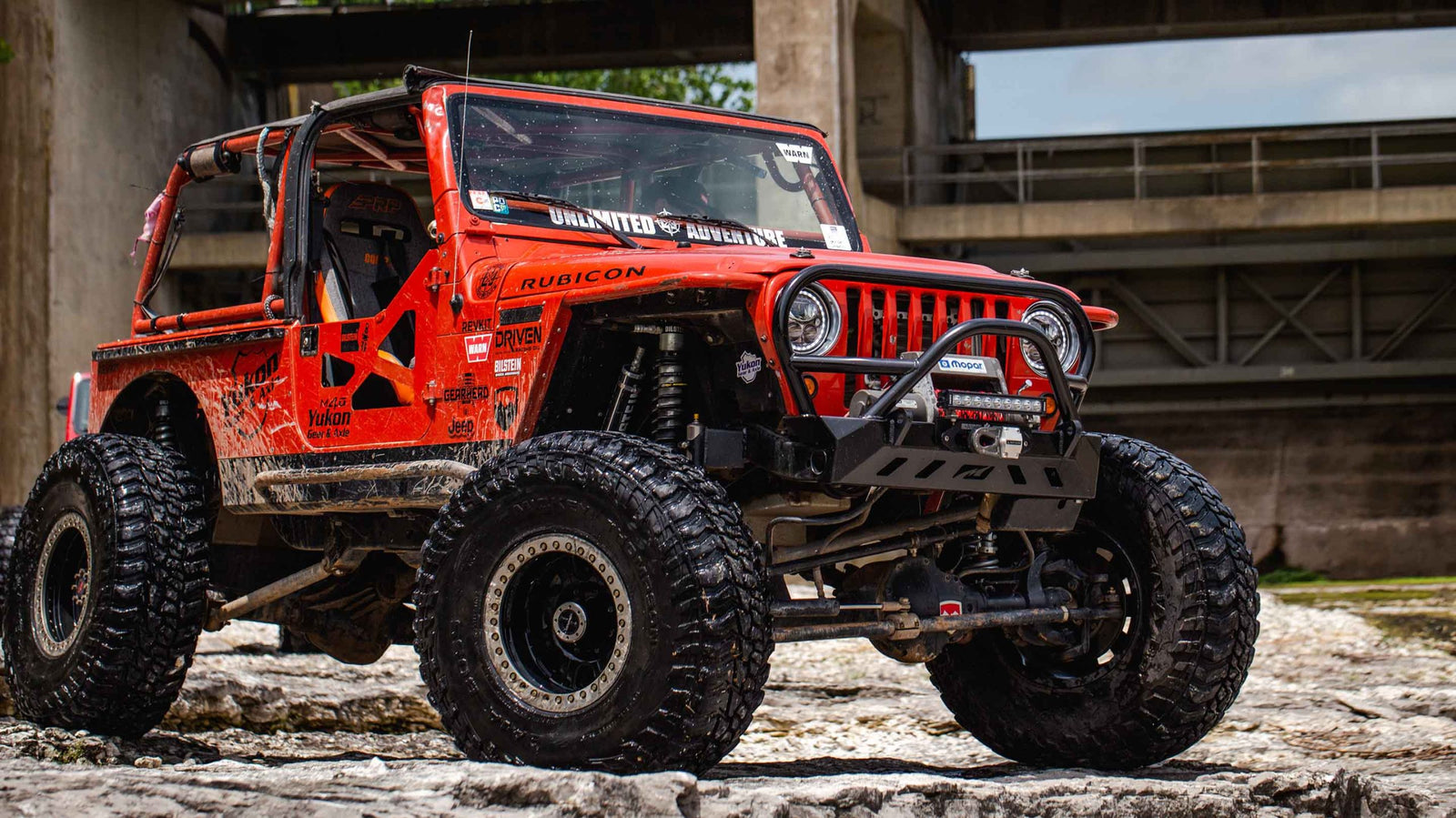 Jeremy over at the inimitable Revkit.com sent us a fine article on installing our Crusher Series Front Bumper w/ Grill Hoop & Bull Bar for Jeep YJ / TJ /LJ. He talks a bit about how to install the bumper, but also why you'd want to do so and what made him choose Motobilt. We're always glad to read that the years of experience Dan DuBose and the Design and Prototyping Teams here at Motobilt have put into our products pays off, and that the commitment to quality has been noticed. 
So let's dive in a bit, shall we?
"Changing out the front bumper on your Jeep, Ford, Toyota, or any other off-road vehicle is sometimes one of the very first items you replace when modifying your vehicle. And there is good reason for that. We will explore why you would do that and why I chose what I chose.

How the bumper is shipped

Motobilt was founded in 2012 by Dan (dansjt), and he was not new to the offroading world. I've been searching for a new front bumper for years, and I kept going back to Motobilt and looking at their Crusher series front bumpers. Motobilt makes about five versions of the Crusher series front bumper for the LJ, and I chose the Crusher Series Front Bumper W/Grill Hoop & Bull Bar.

Making sure bolts line up and everything clears.

But why did I choose that one? Couple main reasons I loved this one was due to the grill hoop and bull bar, and I just liked how it looked. I've been around a handful of rollovers and noticed that anytime someone has a front bumper with a grill hoop, it has always helped keep the grill and hood from completely..."
Go and read the full article on Revkit
, and check out the site. They've got great articles, videos and some truly rad and badass builds showcased. We're big fans of Revkit here and really appreciate it, Jeremy.
---