JK Round Tail Light Conversion made Easy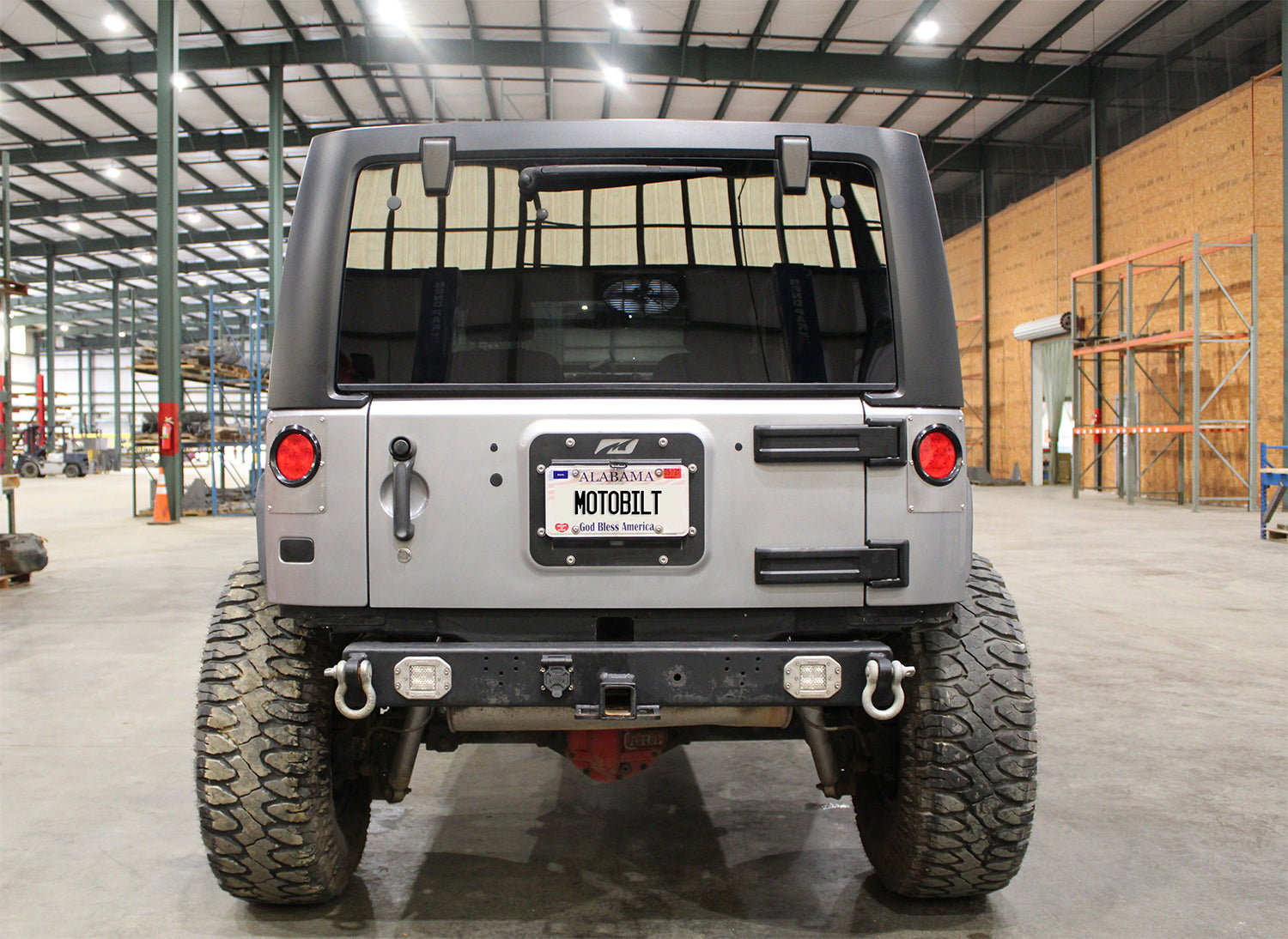 Most of you searching for a round LED tail light conversion for your Jeep JK / JKU have broken a factory plastic Jeep JK tail light housing at some point.  In my opinion Jeep didn't do a great job on the factory tail light design on a vehicle that was designed with offroad use in mind.  Light wheeling around trees can break the tail lights and it doesn't have to be hardcore rock crawling.  What is the fix for the plastic tail light housings on the Jeep JK?  One fix is to replace your broken tail light housing with another factory style housing.  Another option is the install round LED rear tail lights on the back of the JK.
Installing round tail lights on the Jeep Jk may not be as straight forward as some other Jeep models.  The rear of the JK curves top to bottom and from side to side.  Another issue is the hole behind the factory Jeep JK tail light housing. It is too large for a round LED tail light to cover.  The Motobilt MB5506 Round Tail Light Conversion Kit for the JK is the answer. 
Installation of the round tail light conversion kit is not difficult.  You can view the instruction process here. There will be some trimming involved.  You will not be able to install the factory tail lights at a later time. So, you need to make sure you want to install the round LED style tail lights before making the change. Once you go round you cannot go back. 
---