Motobilt Tech Thursday "Jeep JK Front Axle Truss"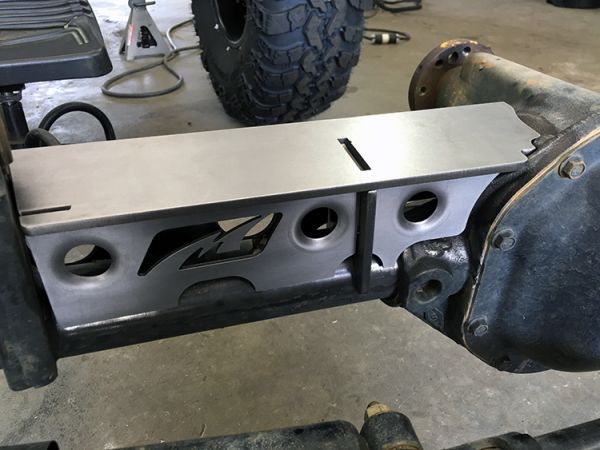 Motobilt Tech Thursday "Jeep JK Axle Truss"
The Jeep JK has a major issue that affects most Jeepers! W.A.S. (Weak Axle Syndrome) typically is most prevalent in modified JK's with larger tires, bumpers, winches and other accessories. The Jeep JK, when modified, can easily weigh in at 5000+ pounds with all the trimmings. This extra weight and the fact that the axle tube is only 2.5"s in diameter may cause many front axles to bend or even break!
When the front axle of your Jeep is bent, it is often unrepairable and must be completely replaced. This could cost several thousands.

But I'm not rock crawling, so I don't need to worry right? I hear this all the time, "I'm not going rock crawling." Well unfortunately W.A.S does not discriminate and will plague a non-wheeling Jeep as well! I've seen Jeeps that have never hit the dirt have their front axle bent. I've even heard of Jeeps with a front bent axle that came straight off the dealer lot.

How can I save my Jeep from W.A.S.? One of the strongest ways to strengthen your JK front axle is to have an axle truss installed by a professional. An axle truss serves as a structural support system much like that of large bridges. The axle truss will weld to the top of your axle assembly and span the length of your housing.

Are there other options? Yes, you can add an axle tube sleeve inside of your axle assembly to increase the wall thickness. This will add strength to your axle, but will not be as strong of a setup as an axle truss. For example: If you were to ask an engineer to build a stronger bridge, do you think they would say "Let's make it thicker!" or "Lets add some support beams structures."?
We also manufacture axle trusses for a Chevy Dana 60, 14 bolt trail version and a 14 bolt competition axle truss. For those of you considering adding a front axle truss to your Jeep Jk or any other axle, we would be glad to speak to you about the options we offer at Motobilt.

---