Your FAQ's About TJ Fuel Cells Inside The Cab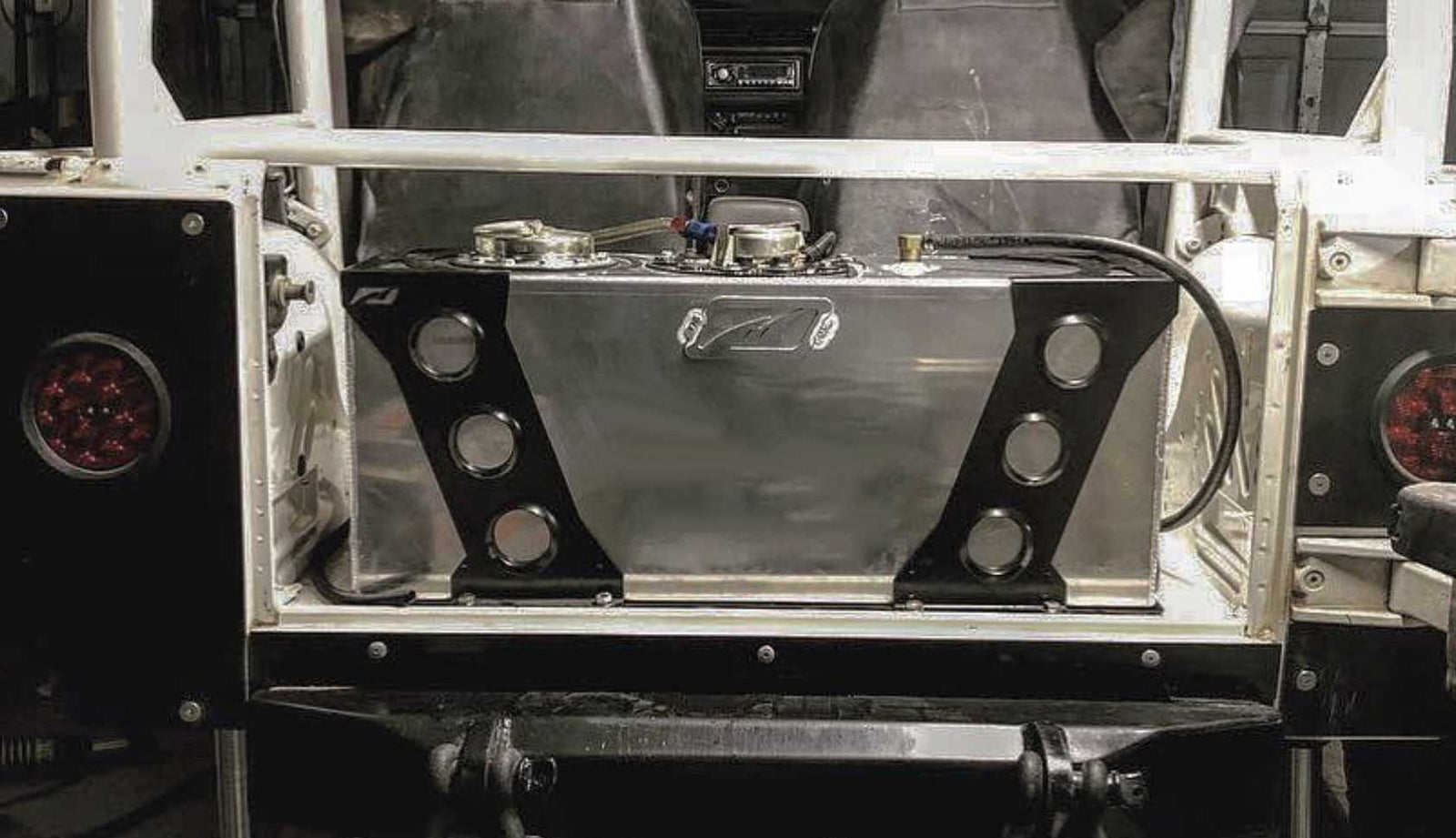 In this article we have compiled a list of your frequently asked questions about the 15 Gallon Fuel Cell for Jeep TJ/LJ Fuel Pump Package (MB5005-TJ) and 19 Gallon Fuel Cell Package for Jeep TJ / LJ (MB5010-TJ).
Q1. 

Which pump will work with my TJ: a 15 gallon or a 20 gallon?
A1.  Both will work.
Q2.
What year should I use?
A2.  Any pump from 1997-2006 will work.
Q3.
I am swapping in an LS V8, so which pump should I use?
A3.  Typically a 2005-2006 as the pump has a higher pressure of about 58 psi, which is enough for most basic swaps.  If you are running a high horsepower motor then you will need to research your fuel pressure requirements. 
Q4.
Will the pump reach the bottom of the cell?
A4.  No, it typically will sit about 3/4-1" from the bottom.
Q5. 
Can I put one in my JK?
A5.  Yes, you can put one inside the cab of your JK.  You can reuse your factory pump which has a

small

plastic tab on the outside of the ring - this can easily be trimmed off in order for it to fit.  You can also use a TJ fuel pump from 2005-2006 year models.
Q6.
Why is there another -8 AN fitting on the TJ tank?
A6.  Most of the TJ fuel systems use a return-less design and do not require a return line, so in those cases the AN fitting simply needs to be capped off.  They are shipped with a protective cover but this is just for shipping.  The later models do require a return and this would be plumbed to the AN fitting.
Q7. 
Can your EVAP be reinstalled?
A7.  Yes, it can but there are several different versions, so we do not have instructions.  They can basically T off of the vent line in order to plumb it back into the system.
Q8.
What fittings are needed to reconnect the fuel lines?
A8.   These are examples but other brands can be used. RUS=Russel Performance, Sum=Summit Racing
QTY: 1 RUS-640853 (Fuel Line Fitting)(Should be the Pump side)
        QTY: 1 RUS-640863 (Fuel Line Fitting)(Should be the Jeep Side)
        QTY: 2 SUM-220690B (-6 AN Fitting)
Have more questions? Ask us below or contact us at info@motobilt.com and one of our experts will be more than happy to assist you.
---