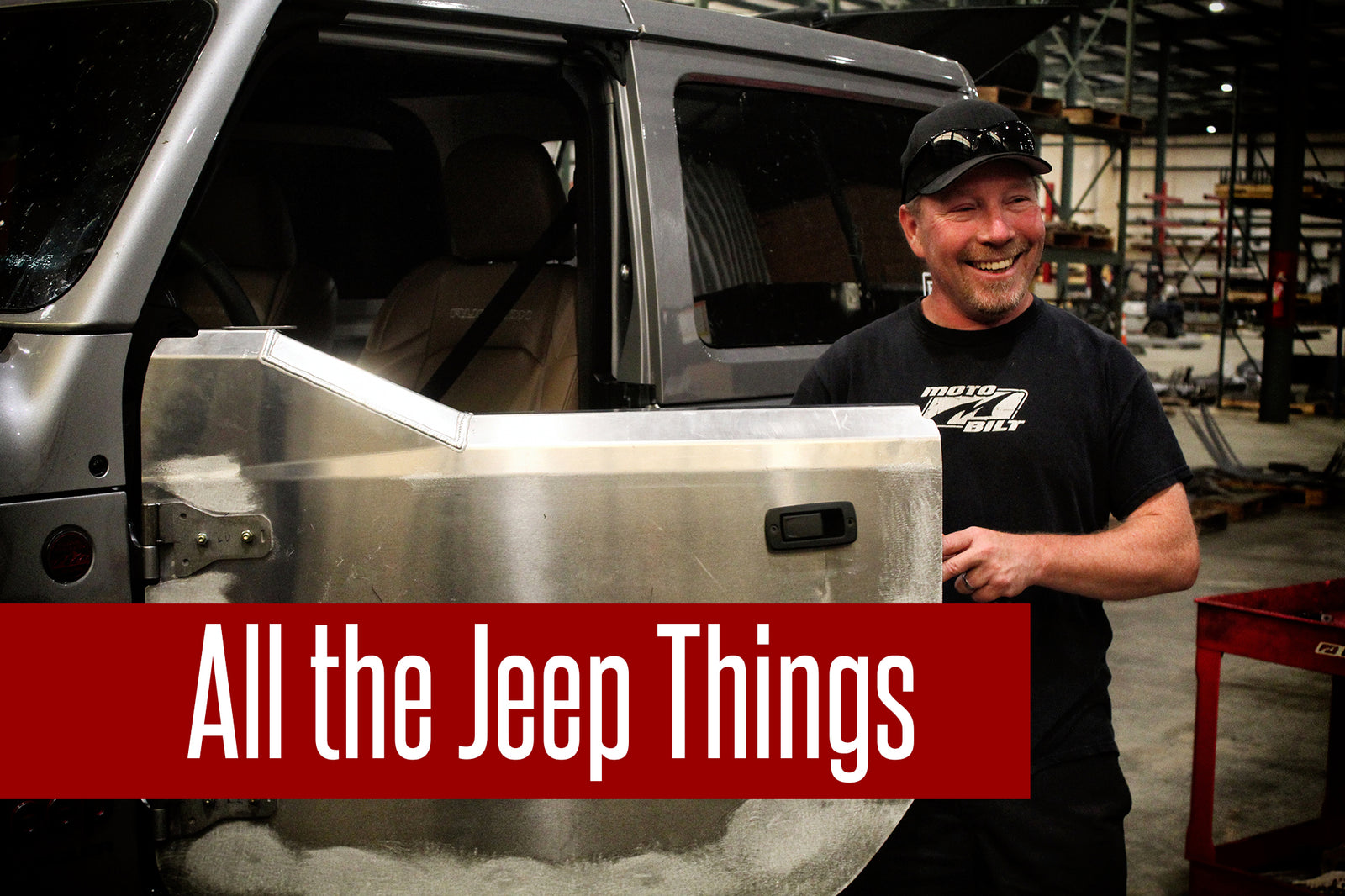 You know by now that Motobilt is all about off-roading, fabricating, and Jeeps. It's an everyday obsession for the whole team, and likely it's the same for you. 
Every company these days is having to adjust how it does business. Prices have changed, procuring materials to produce products has changed, even hiring quality people is something that is not the same as it was pre-COVID. 
But it hasn't stopped us at Motobilt from doing what we love. We've got a lot of new products that the design team has been working on, and we're looking forward to being able to release them so that you, our customers, fans and followers can get your hands on them to turn your ride rad. 
JL SEAT MOUNTS
By now you've likely seen the seat mounts that Founder/CEO Dan DuBose has posted up on social media. We're really looking forward to making these available very soon. Not only are they extremely functional, but they have that Motobilt look and feel that you can't mistake. 
You'll be able to purchase front and rear mounts separately. You'll notice on the rear seat mounts we've built in a MOLLE panel so you'll be able to attach most anything to them. Our design team is always tweaking, making things better all through the prototype process.
JK 4" FENDER FLARES
Motobilt already offers 2" fender flares for Jeep JK/JKU and the design team is testing all-new 4" flares. Take a look at them (front and rear) mounted on a JKU. 

As you can see, just like the other fender flares Motobilt offers, these new 4" flares both protect your Jeep from the elements as well as adding smooth lines to the look of your ride. Look for them soon on Motobilt.com!
2-DOOR JL LOVE
Alex's 4-Door JL build is still humming along, with Robert 'Bender' Park, Bruce Hodder, Evan McPartland all prototyping new products as the build rolls on. But now that the four-door Jeep models have flooded the off-road community, the 2-door fans might feel a bit left out. Motobilt is working diligently to correct this and come up with amazing products for our 2-door lovers. Keep an eye out as the design team tests new product ideas on a 2-door JL we have in the shop for a time. 
 Below you can see Bruce Hodder, lead CAD designer, testing out the aluminum half-doors that were prototyped on Alex's build on a two-door JL. Perfect fit!
So you 2-door JL fans, keep an eye on Motobilt.com in the future for products just for you. 
Thank you to all our customers, fans and followers. If it weren't for you, we wouldn't be able to do what we love. 
---
3 comments
---
---