NEW PRODUCTS for FORD BRONCO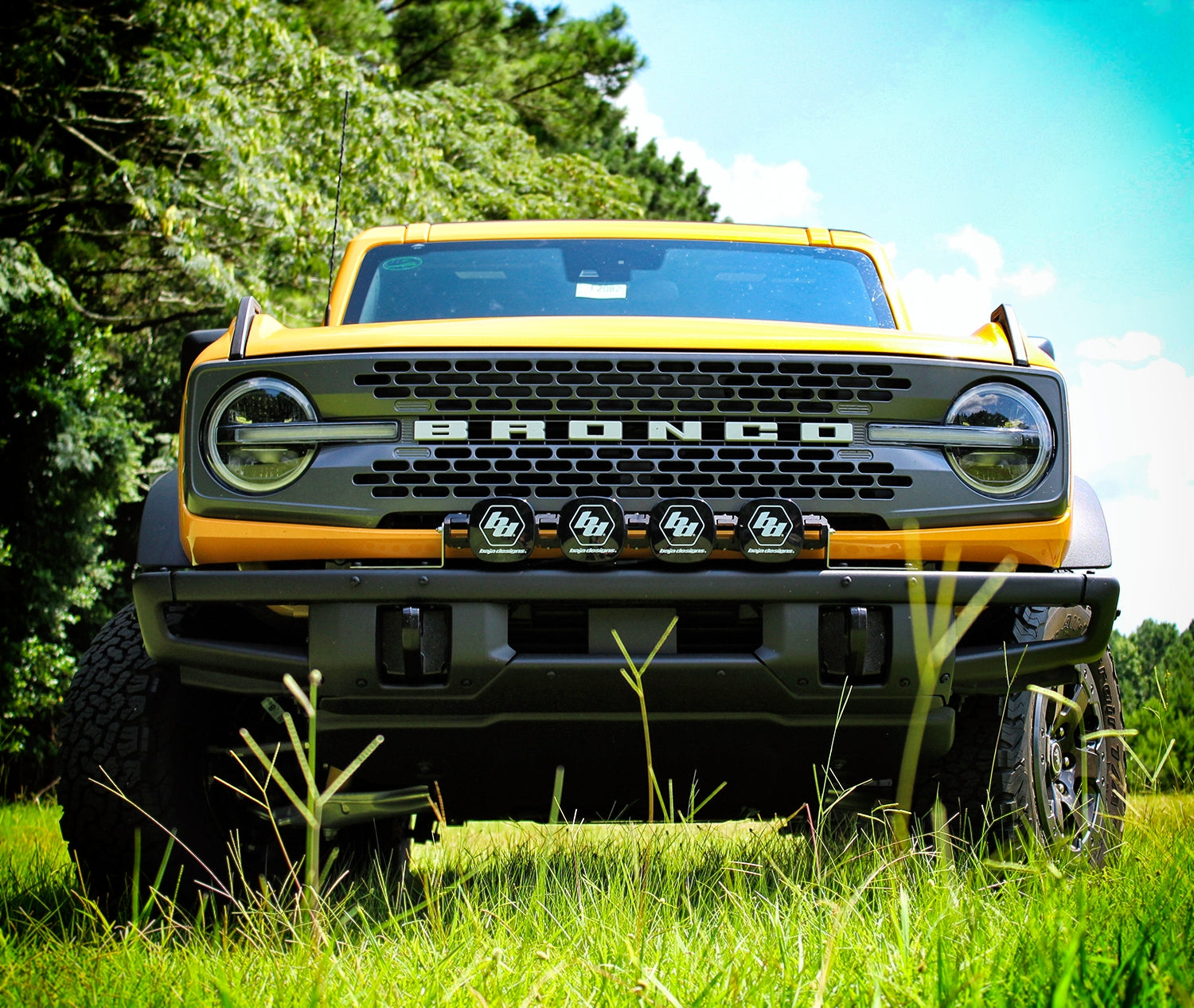 Well now, what do we have here? A horse of a different color in the Motodome. This yellow Ford Bronco Badlands model arrived today for a bit of test-fitment and data collection. As Dan DuBose would say, 'it's all about the data.'
So Dan and the Design team (and then later, COO Hunter DuBose) took to it, getting ready to scan and test. 
In less than 24 hours, BAM! An all-new aftermarket A-Pillar LED Light mount for the Ford Bronco. You can see this mount in the images below and purchase it right here. Pictured we show the smaller Baja Designs Squadron and larger Baja Design XL. Other lighting can also be used.  
Then BAM! again, a bumper light mount for Baja Designs Linkable light bar. Purchase it right here and see it below. Be sure you choose the 4 light option from Baja. 
More products will likely come out of this, so you'll want to stay tune. Keep an eye on our all new Bronco section on the website! Suffice it to see the team has enjoyed having this new Bronco in the building.
---