How-to: Install Motobilt Heavy Duty Trailer Fender Kit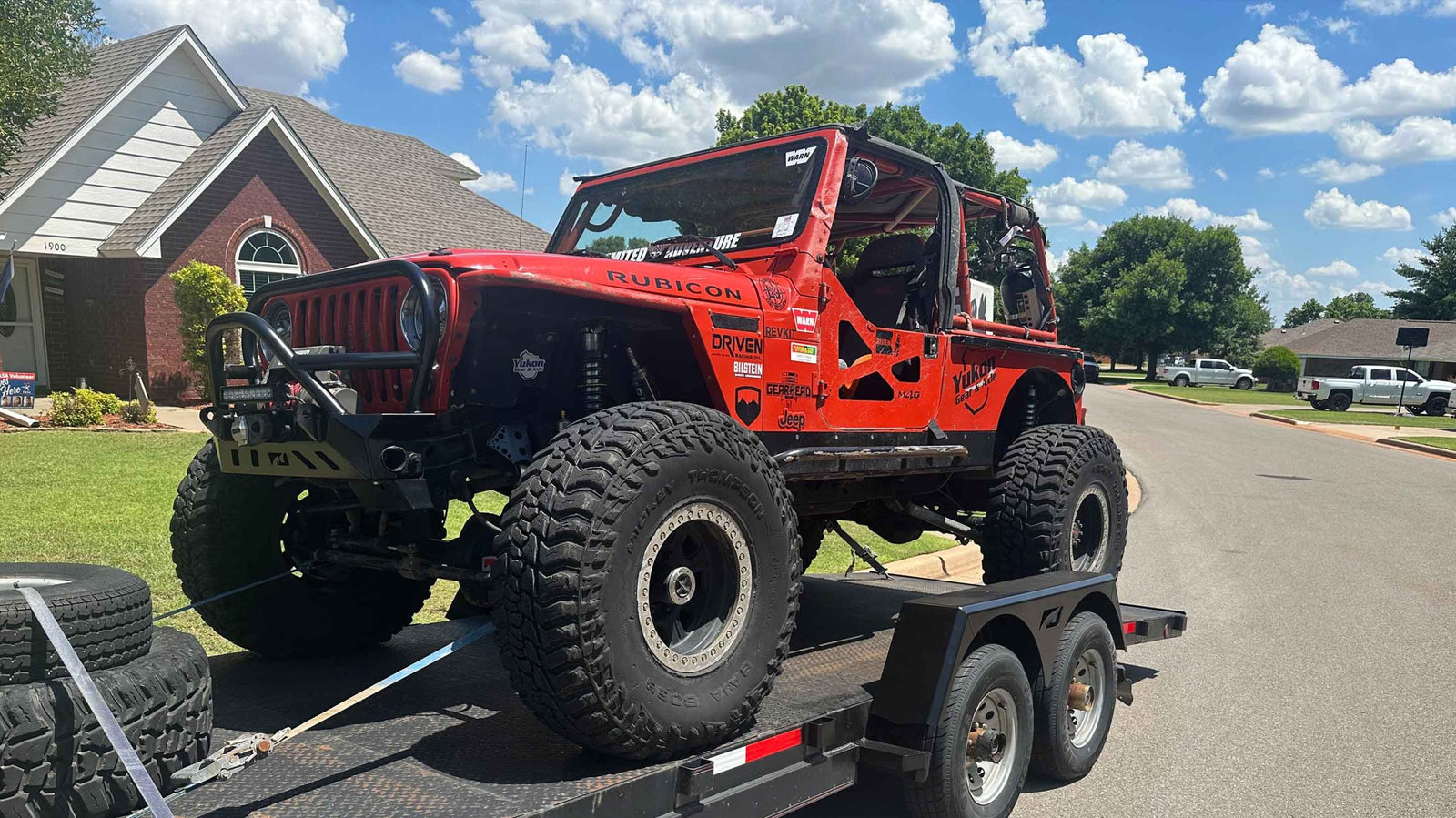 Jeremy from Revkit.com sent us over another excellent how-to article. This time, how to install our  Motobilt Heavy Duty Trailer Fender Kit. Let's take a quick look at an excerpt:
One day, while scrolling through the Motobilt website, I stumbled upon their Heavy Duty Trailer Fender Kit and knew I had to get a set. But why did I need new trailer fenders? That goes back to about nine years ago when I bought my trailer. 




Old driver side fender

 

When I originally bought my trailer, I only knew a little about trailers other than that I wanted larger axles and brakes on each axle. So I bought a full steel deck with 5200lb axles and brakes on each axle. My Jeep fit in between the fenders, and I had zero issues at the time. I may have heard about drive-over fenders, but it was definitely not something I was thinking about when I purchased the trailer. 

Getting the trailer cleaned up and test fitting the fenders

 

Fast forward to 2018, when I added new axles and moved up to 40s; after setting up the Jeep with the new axles and 40s, my friend Bob and I realized the Jeep was about 2 inches wider than the width between the fenders on the trailer. I knew I would have to do something down the road. 


Check out the entire article over at Revkit.com: Motobilt Heavy Duty Trailer Fender Kit and thanks to Jeremy Dupper for sending us yet another informative article about installing Motobilt products. We appreciate it! When you're done reading Jeremy's article, be sure to check out the rest of Revkit.com for some truly rad builds and tons of great content. 
---